Frankie Boyle has written a damning message to Jeremy Hunt as junior doctors staged the first ever all-out strike in the history of the NHS.
The comedian accused ministers of trying to portray striking medics as "dangerous radicals", as up to 45,000 junior doctors led the first NHS-wide walkout on Tuesday.
He also suggested ministers were "so far to the right" that those campaigning against the reforms were being derided for being reactionary.
Boyle has previously supported the striking junior doctors, posting messages on the day of one walkout back in January, penned in his typical comic fashion.
The minister blamed "some elements at the very top" of the British Medical Association (BMA) for "absolutely refusing to compromise" and precipitating today's strike action.
"This is likely to be my last big job in politics," he told BBC Radio 4's Today programme.
Tap the picture below to load the slideshow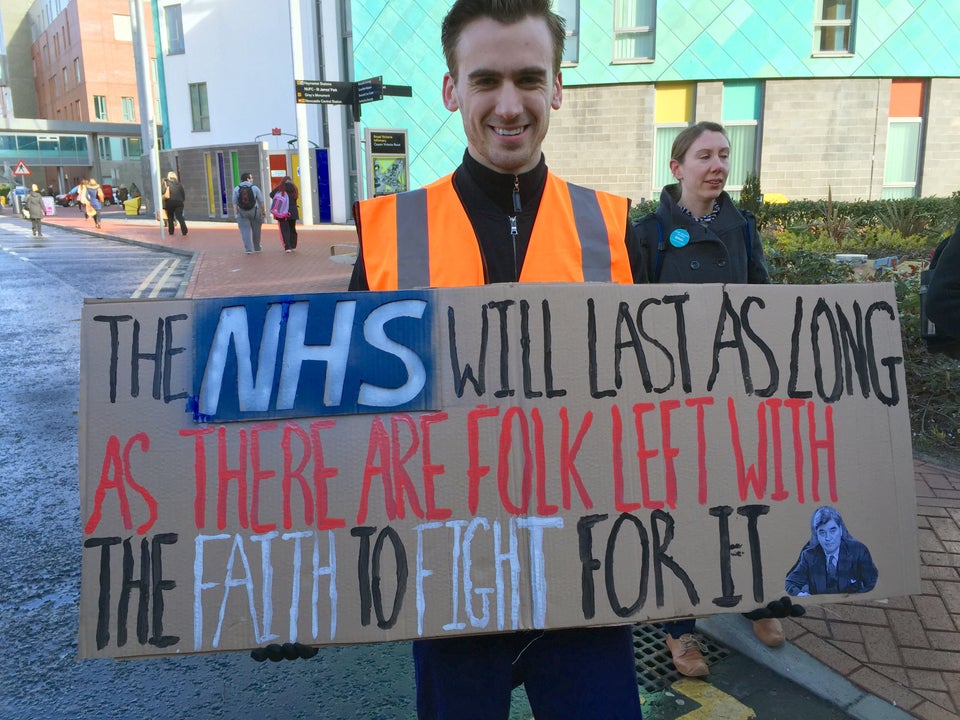 Junior doctors all-out strike
"And the one thing that will keep me awake is if I didn't do the right thing to make the NHS one of the safest, highest quality healthcare systems in the world."
"Health secretaries are never popular. You are never going to win a contest for being the most liked person when you do this job."
An Ipsos Mori poll for BBC News has found 57% of people support the doctors' cause while a quarter oppose it.
Anne Rainsberry, the National Incident Director for NHS England, said "robust" plans were in place although she was concerned about the strike.
Strike disruption:

12,711 non-urgent operations cancelled

45,000 junior doctors walking out

112,856 outpatient appointments cancelled

25,000+ procedures cancelled during previous strikes
She added that hospitals would prioritise urgent emergency care and there had been a "very extensive planning process with every hospital across the country."
But the NHS director refused to say that lives were being put at risk, commenting: "Anything unprecedented like this places significant pressure on the NHS. That said, the NHS has done everything it possibly can.. but you can never say it's mitigated it completely."