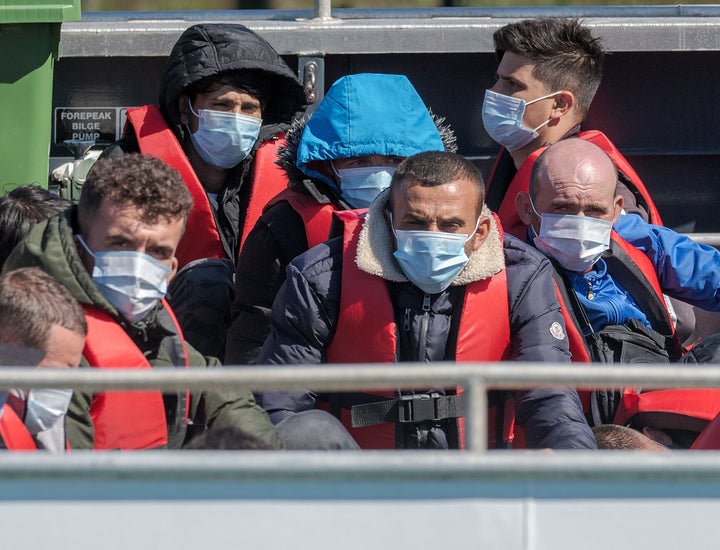 Government plans to put electronic tags on immigrants to prevent them from absconding have been branded "immoral and unworkable".
Home secretary Suella Braverman this morning refused to rule out the move, which was reported by The Times and the Daily Telegraph.
Asked about the plan on Sky News, Braverman said the government "needed to exercise a level of control" of migrants.
She added: "We are exploring all options to ensure that we have that level of control over people so that they can flow through our system swiftly to enable us to thereafter remove them from the United Kingdom."
Justin Madders, Labour's shadow employment minister, accused the Home Office of planning to treat asylum seekers like "criminals".
He said: "The only people you tag are criminals, so my understanding is that people who are coming into this country seeking asylum are not criminals, they're usually people fleeing persecution.
"If there's a problem absconding this is the first I've heard about it and clearly the solution to that is to get on and process the asylum applications a lot quicker than is happening and this is just another gimmick that is not dealing with the root of the problem at all."
Lib Dem home affairs spokesperson Alistair Carmichael said: "This is another addition to the Conservatives' immoral, ineffective and unworkable immigration plans.
"Ministers seem happier to entertain unworkable and frankly wrong gimmicks rather than getting to grips with the real issues we face.
"Suella Braverman and her Home Office have failed the British people catastrophically and this latest intervention proves it."
Enver Solomon, chief executive of the Refugee Council, told The Times: "It's treating people as objects rather than vulnerable men, women and children in search of safety, who should be treated with compassion and humanity."
The plan was even called into question by right-wing Tory MP John Redwood.
He told Times Radio: "I would need to be persuaded about the role of the electronic tag.
"I'm grateful for the clarification that it's only going to apply to those who have been found to be illegal migrants. I think the bigger problem is to work out how many people in the system are illegal migrants and therefore need a safe place to return them to, and how many are asylum seekers."