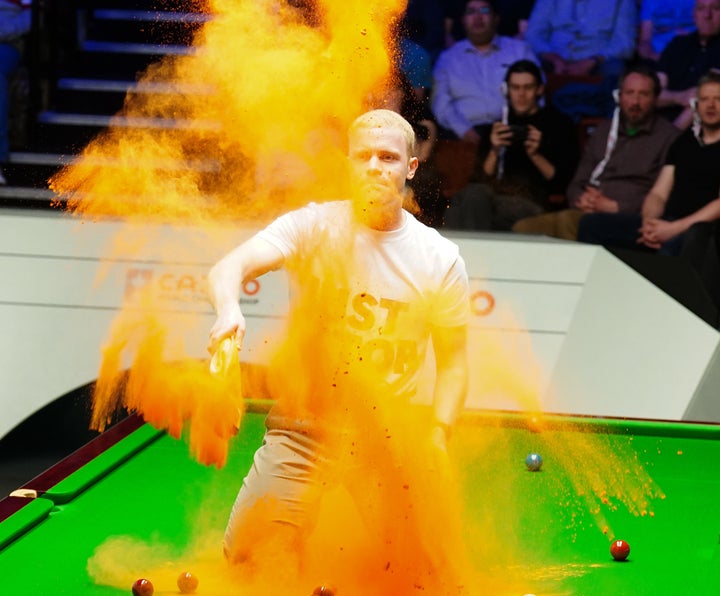 Just Stop Oil, a body of campaigners who want to end the use of fossil fuels in an effort to protect the environment, has a reputation for its eccentric protests.
This particular demonstration triggered a 24-hour suspension in the match, even though it took only 12 seconds for two security guards to run down the Crucible Theatre steps in Sheffield and remove him.
Another protester also tried to glue herself to a different snooker table, but the referee intervened before she could complete the act.
They've also blocked petrol stations, vandalised fuel pumps and disrupted football matches.
But this particular act seems to have won over most of Twitter (and there were plenty of Wotsits jokes).
And plenty actually thought it was a good protest strategy.
Although, many people might just have been hypnotising by the satisfying way the table was cleaned up afterwards.