Britain must not "turn inwards" after the Brexit vote and should work against "a sense of division and antagonism", the Archbishop of Canterbury has said.
Justin Welby told the Lords Britain had to respond to Brexit and "other events that buffet and deflect us" with a "vaulting national ambition" that restored our "common purpose".
He said: "We need a more beautiful and better common narrative that shapes and inspires us with a common purpose - a vaulting national ambition, not a sense of division and antagonism, both domestically and internationally.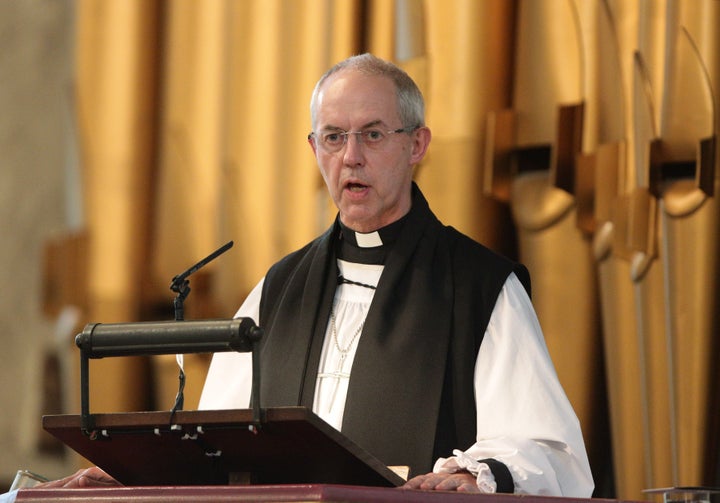 3"We need a narrative that speaks to the world of bright hope and not mere optimism, let alone simple self interest.
"That will enable us to play a powerful, hopeful and confident role around the world, resisting the turn inward that will leave us alone in the darkness, despairing and vulnerable."
Opening a debate on values underpinning national life and their role in shaping public policy priorities, he said great times of change in mood and culture demanded a "re-imagining of what we are about as a nation", The Press Association reports.
He said: "As we move into a post-Brexit world, alongside the other events that buffet and deflect us, unless we ground ourselves in a clear course and widely accepted practices, loyalties and values, we will just go with the wind."
Warning against the threat of violent extremism to fundamental British values, he said: "Values built on feelings of threat and fear can lead us down a very dangerous path."
Practices not grounded in values of hospitality, generosity and welcome led to a "turning inwards that strangles the hope of the common good".
Children were taught the fundamental values of democracy, the rule of law, individual liberty and mutual respect for those with different faiths and beliefs.
But these seemed to be increasingly disconnected from "our historic narratives" and needed renewal in a vision to promote cohesion.
"We must now renew that hope and purpose at every level of government and of our common life and demonstrate it not only in our words but by embodying the values that make for a good society."
Lord Newby, Liberal Democrat leader in the Lords, said it had not been a good year for liberal values of tolerance and inclusiveness and warned of a lot of anger and frustration among people looking for scapegoats.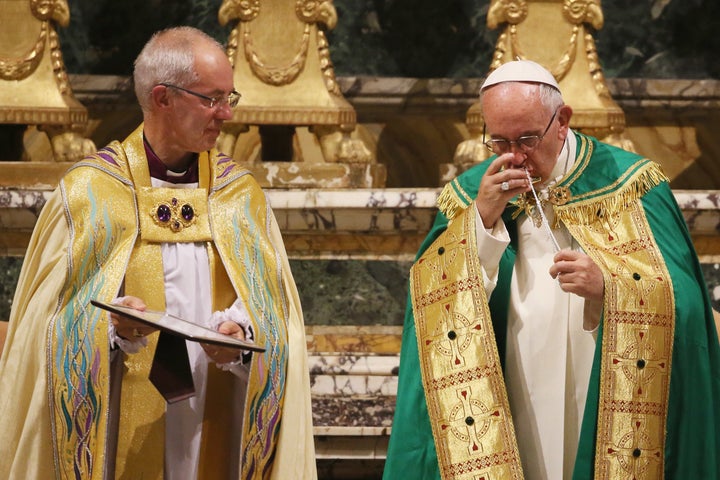 Pointing to a rise in hate crime and anti-immigrant abuse, he said: "This kind of activity is new and deeply worrying."
Lord Newby said politicians needed to address concerns of "the frustrated and left behind", responding to the challenge of Brexit by discussing its issues on the basis of evidence, not prejudice.
"We must not allow a period of uncertainty to become a period of fear for Europeans living in the UK and for others of a different racial or religious background to our own."
He said politicians must promote a "more tolerant, open and united Britain".
Tory former minister Baroness Warsi said Britain had seen the murder of an MP, a rise in hate crime and remained on alert for a terrorist attack, while across Europe there had been the "steady march" of the far right.
She said values of tolerance and individual liberty were not uniquely British.
"No one religion, or race, or nation has a monopoly over good, nor a responsibility for all that is bad."
Another Tory former minister, Lord Blencathra, called for "total denunciation by the real Islamic leaders of the barbarities as currently practised by professed Islamists".
He warned: "The whole culture of western Europe is now under threat by those who will not integrate and accept the values of our European Judeo-Christian heritage.
"I'm not suggesting that they must accept the Christian religion but our Western values of tolerance, respect, equality, democracy, the rule of secular law, and cease trying to make Islam the dominant religion by force."
Lord Blencathra told peers: "We must not in the name of discredited multiculturalism sacrifice our Western liberal democracy, which is still a value shared by the vast majority in this country."
Tory former Cabinet minister, Baroness Bottomley of Nettlestone, warned about the effect of social media in the current "disturbing" times.
She said in a "post-truth" period, people could say what they liked and "intimidate" others without fear of rebuke.
"It's the simplicity of social media that is so dangerous," she said.
David Cameron's former press secretary and Tory peer, Baroness Bertin, stressed the need for relevant and tangible values like compassion, kindness and looking after the most vulnerable.
In her maiden speech, Lady Bertin said politicians must show they recognised and understood the challenges faced by people in their day to day lives.
"Without this there is a danger that the weakening connection between the perceived political elite and the electorate may become even more frayed."
Lady Bertin also paid tribute to Mr Cameron, saying: "I will always be fiercely loyal to my old boss. He was not a self-serving politician. He always did what he thought was best for the country and he was brave and honourable."
Popular in the Community