Kanye got things off to a bizarre start when he and Lil Pump performed their track 'I Love It' while dressed as a bottle of Perrier and Fiji water respectively, but it was after his final performance of the night that things really took a turn.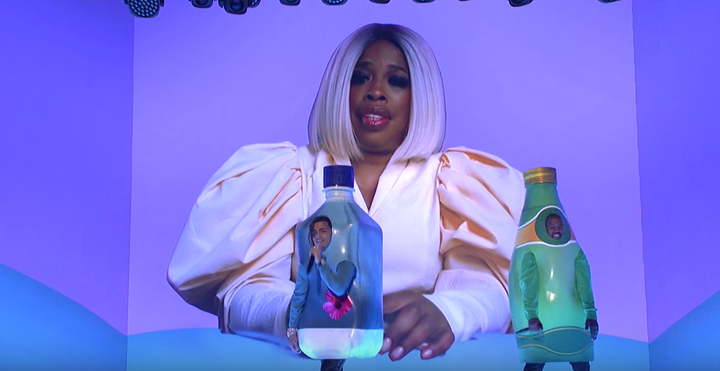 Dressed in a Make America Great Again hat, in support for the current POTUS, Kanye began one of the impassioned speeches for which he's become infamous, once again defending his pro-Donald Trump views, and suggesting he was being "bullied" for his political views.
"They bully me backstage," he claimed. "They say, 'don't go out there with that hat on'. They bully me backstage. They bully me! And then they say I'm in the 'sunken place'. You wanna see the sunken place? OK. Imma listen to y'all now.
"Imma put my Superman cape on… you can't tell me what to do. Follow your heart, and stop following your mind. That's how we're controlled. That's how we're programmed. If you want the world to move forward, try love."
Criticising the media, Kanye continued: "90 percent of the media is liberal. 90 percent of TV, L.A., New York, writers, rappers, musicians... So it's easy to make it seem like it's so, so, so, so one-sided."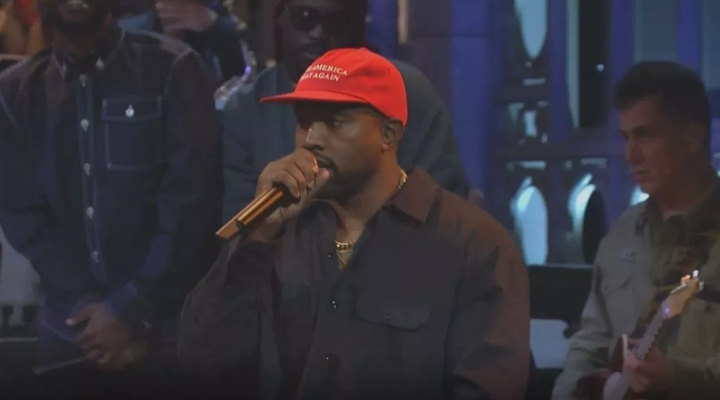 Even after 'SNL' pulled the plug on his speech for time reasons, Kanye continued, as revealed on Chris Rock's Instagram story, who was filming from the audience.
In a clip posted by the comedian, Kanye is heard singing: "I wanna cry right now, black man in America, supposed to keep what you're feelin' in side right now…"
"The blacks want always Democrats," he later continued. "It's like the plan they did, to take the fathers out the home and put them on welfare… does anybody know about that? That's a Democratic plan.
"There's so many times I talk to, like, a white person about this and they say, 'How could you like Trump? He's racist.' Well, uh, if I was concerned about racism I would've moved out of America a long time ago."
Chris Rock can be heard reacting in disbelief in the clip, while Variety reported booing from the audience, who were mostly left in a stunned silence.