A popular Australian TV presenter apologised at length for his "ignorant jibe" at the expense of the LGBT community when he used the word "tranny" during a segment.
Karl Stefanovic admitted he "got it very wrong" and called himself an "ignorant tool" in an apology that spanned three minutes.
Stefanovic, an award-winning host, made the original comments during Nine Network's Today morning show on Thursday.
The 41-year-old said: "As we all know I can be a complete tool. Well yesterday I was worse, I was an ignorant tool."
The presenter insulted some viewers when he made a series of jokes after a Nine reporter described how she and a cameraman were attacked by "transvestites" in Rio de Janeiro.
Speaking about his actions yesterday, the presenter said: "I used a word which I will now say here for the last time ever and the only reason I am saying it is because all of you who didn't see the segment yesterday can also learn from my mistake, if you choose to.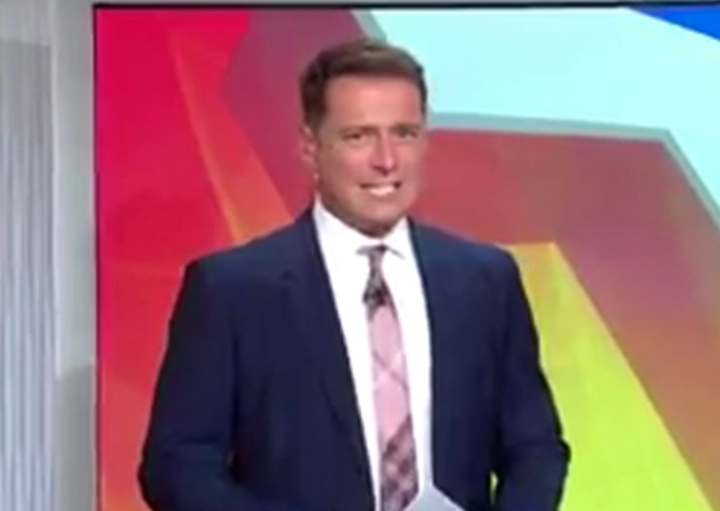 "By using the word 'tranny' I offended an awful lot of beautiful, sensitive people.
"I honestly didn't know the negative and deeply hurtful impact that word has. Not only on members of the LGBTQI community but on their family and on their friends."
He added: "Like so many other words we used in the past, it's now time to throw that one in the bin."
Stefanovic said he was "very sorry" for causing hurt to the LGBTQI community and admitted he was previously unaware what LGBTQI stood for.
He said it was an "ignorant jibe at the expense of a beautiful community who are already battling against the odds for mainstream acceptance".
He said that he has started to educate himself and encouraged viewers to do the same.
The TV host was widely commended for his apology.
Stefanovic is a famous face on Australian morning television.
In 2014 he took part in an experiment in which he wore the same suit for a year to highlight sexism in the industry.