Kate Garraway challenged health secretary Matt Hancock about the Covid-19 symptoms outlined by the government, during their first interview since her husband, Derek Draper, became seriously ill with coronavirus.
During Thursday's edition of Good Morning Britain, Kate shared her concerns that by only listing three key signs of Covid – a dry cough, fever and loss of taste and/or smell – on the government's website, those who experience other symptoms of coronavirus could be overlooked.
Referring to new research which she claimed shows only listing those three symptoms "isn't helpful", Kate stated: "It isn't helpful because people are getting Covid, which is causing damage that doesn't display those symptoms.
"And yet, if you go onto any government website, or any situation where you need to find out facts, it says, 'symptoms: cough, temperature or loss of smell'.
"So people think, 'I haven't got that, I haven't got Covid', and I don't think that has been helpful in terms of looking at how people have suffered and died, or indeed how it's spread. What are you doing to address that?"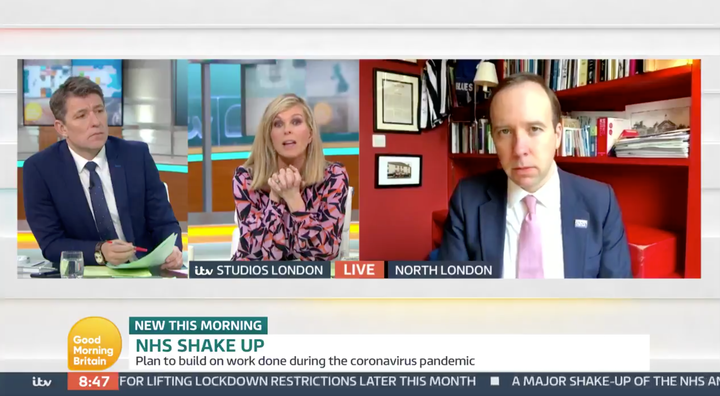 Hancock responded: "I've seen that research and I've discussed it with the chief medical officer, and the challenge is that for the large majority of people, those three symptoms... are the main symptoms, but we also set out that there's a whole list of other potential symptons, including some of those mentioned in the research that you raised."
"Not at the beginning, though," Kate interjected. "Not for months – not for nearly a year."
The health secretary continued: "When you go to your GP, the clinicians, of course, know the longer list of potential and unusual symptoms, and so that is taken into account in the system...
"But you're right, the primary three symptoms are the ones that we highlight, because we want to make sure that anybody who has those, immediately comes forward for a test."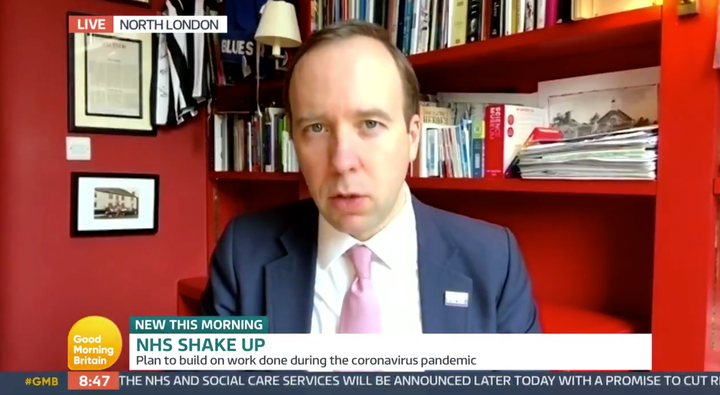 Kate then suggested it was "time to review that", stating that her husband "never had a cough" and "never had a temperature" prior to being admitted to hospital in March 2020, where he has now been for almost a year.
"We absolutely always keep that under review," Hancock insisted. "And it's very much a clinical judgement, exactly how we describe the symptoms and how many symptoms we put up front."
"So you'll review symptoms, then?" Kate asked. "Because I worry how many lives have been lost by discouraging people to go to their GP if they haven't got those [three symptoms]."
Hancock then said that anyone who has "symptoms for anything that's making you ill" should go to their GP, while the "shorter list" of symptoms covers "the vast majority of people".
Later in the show, Ben Shephard read out a message from one viewer who said her GP had refused to see her as she was showing symptoms that weren't among the key three listed on the government guidance.
"That's my concern," Kate said. "No one wants to overburden the NHS, but by the government overlooking those symptoms, I fear people are being missed."
Kate's husband Derek Draper has been in hospital for almost a year now, after contracting coronavirus in March 2020.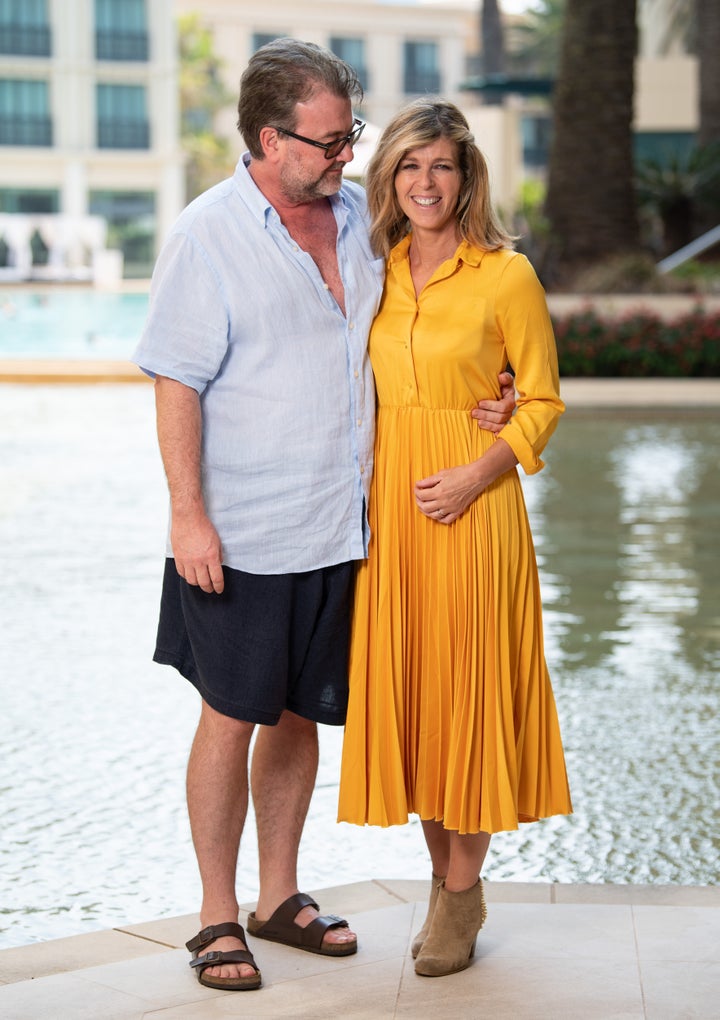 During Wednesday's GMB, Kate also shared her concerns about Derek's condition, as she hasn't been able to visit him for almost two months.
"I haven't seen him since Christmas, which means he's back into the situation of looking at strangers in masks," she told her co-presenter.
"That's the situation for everybody at the moment who's got someone in hospital, it's not unique to him. It's tough, it's also the same for people in care homes.
"When you're someone like him that is dealing with a consciousness problem and trying to emerge, I can't help but feel like it's not very helpful."
Kate added: "That's very tough and, of course, there's no end in sight. That's a really tough thing.
"There's no one to blame, there's no one to be angry with, it's the situation we're all in."