Meet Katie Knowles, the Newcastle-based law student who overcame all the odds to become a model.
Knowles, 24, has a rare spinal condition called spinal stenosis - a narrowing of the spine, which caused the discs in her spine to degenerate. She lost the ability to move her legs and was told by doctors she would never walk again.
But after undergoing extensive physiotherapy, she proved them wrong.
Knowles first started modelling after a friend recommended she pose for photos to boost her confidence.
Referring to her crutches as 'glamsticks', Knowles writes on her Facebook page: "Don't let my disability put you off, it makes me work harder!"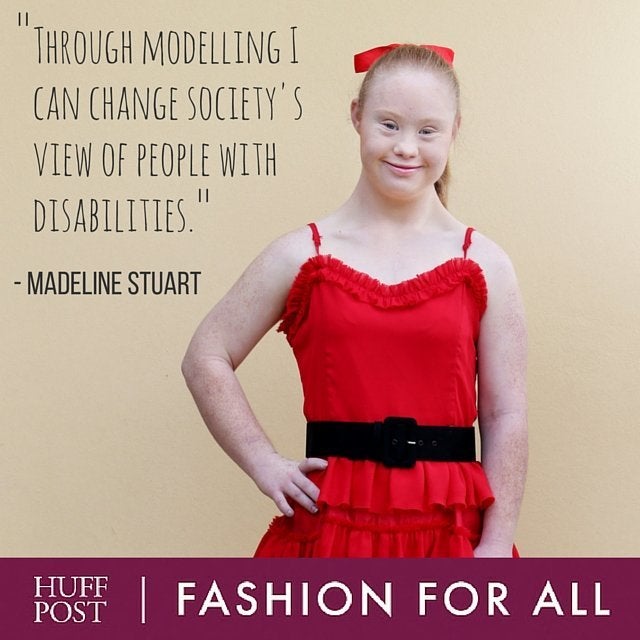 Quotes On Why Diversity In Fashion And Beauty Matters