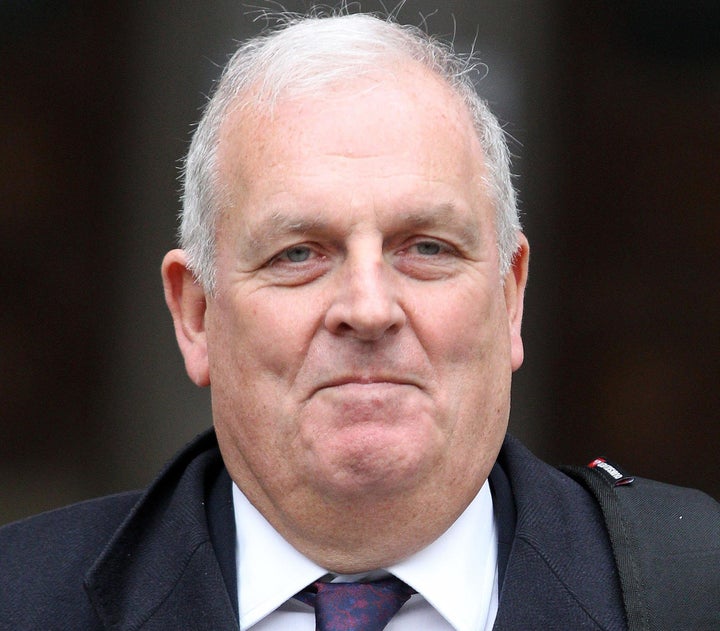 Kelvin MacKenzie's attempt at insulting the editor of Channel 4 News, with whom he has a long-running feud, managed to publicly backfire today.
The ex-Sun editor had tried to malign Ben de Pear, who runs Channel 4's daily current affairs programme, with a jab referencing the broadcaster's latest controversial show Naked Attraction.
"If the new C4 dating show, in which contestants have their faces hidden but display their penises and vaginas, is ever short of a large cock they could always ask the current editor of C4 News to appear," MacKenzie wrote in his column today.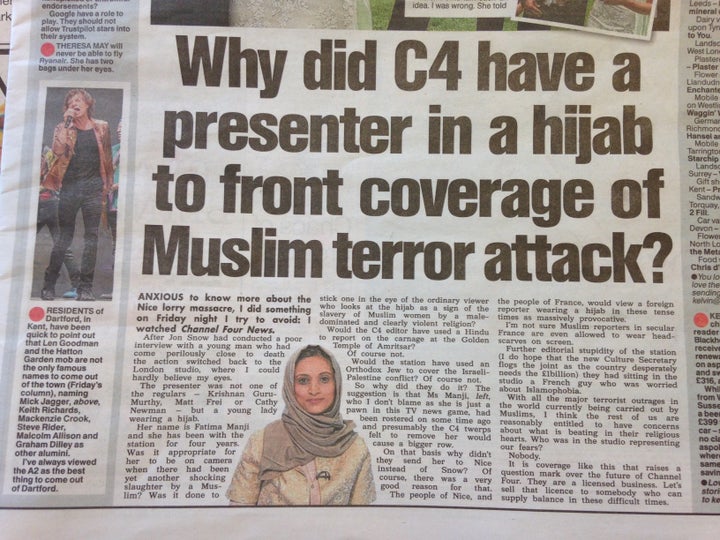 But his latest attempt to criticise the news show, whose journalistic line-up boasts reporting veterans Jon Snow and Cathy Newman, failed to land as expected.
De Pear hit back with a picture of MacKenzie's jibe, describing it as one of his rare examples of "decent, logical [and] non-discriminatory journalism".
The row between the pair is likely to continue if MacKenzie follows through with his vow to complain to Ofcom about de Pear's programme's use of Fatima Manji to anchor the show broadcast the evening after an Isis sympathiser killed 84 people by mowing them down in a truck.
MacKenzie had originally written that "After Jon Snow had conducted a poor interview with a young man who had come perilously close to death, the action switched back to the London studio, where I could hardly believe my eyes.
He continued: "The presenter was not one of the regulars — Krishnan Guru-Murthy, Matt Frei or Cathy Newman — but a young lady wearing a hijab.
"Her name is Fatima Manji and she has been with the station for four years. Was it appropriate for her to be on camera when there had been yet another shocking slaughter by a Muslim.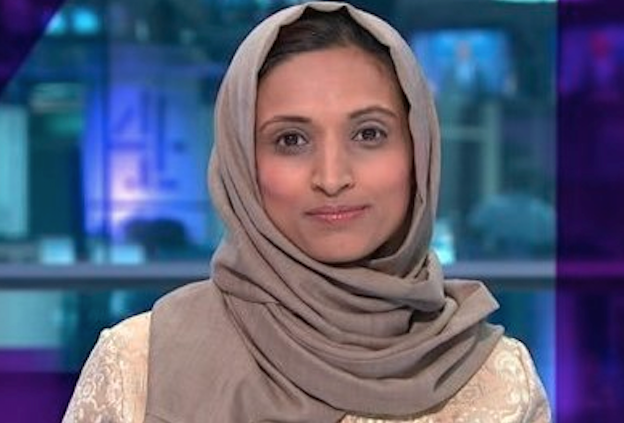 "Was it done to stick one in the eye of the ordinary viewer who looks at the hijab as a sign of the slavery of Muslim women by a male- dominated and clearly violent religion?"
Manji herself also responded to the piece, branding MacKenzie "ill-informed, racist and Islamophobic". She also vowed not to let him stop her doing her job.
In a piece for the Liverpool Echo, the reporter said she would "not be deterred in this mission by the efforts of those who find the presence of Muslims in British cultural life offensive."
The Sun has maintained a 'no comment' stance over their columnist's piece, originally published on 18 July.
Ofcom confirmed to The Huffington Post UK that it had received "a small number of complaints" concerning Manji.
Popular in the Community