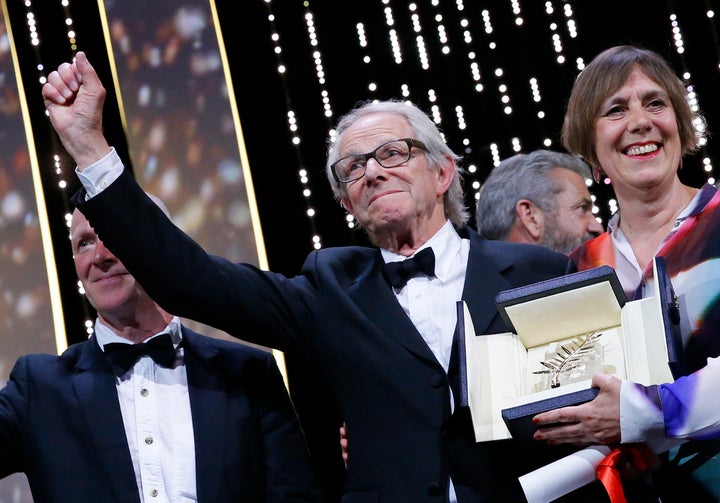 When asked why he thought the film had won the Palme D'Or, he said: "I think dealing with a cruel bureaucracy is something that crosses borders and people understand the frustration of being constantly trapped by call centres, by people who won't give you the help you need.
"And facing a bureaucracy that is out to deny you what you feel is your right is something people understand."
Loach has a legendary track record in socially conscious documentary-making. Fifty years ago he directed 'Cathy Come Home' which examined homelessness.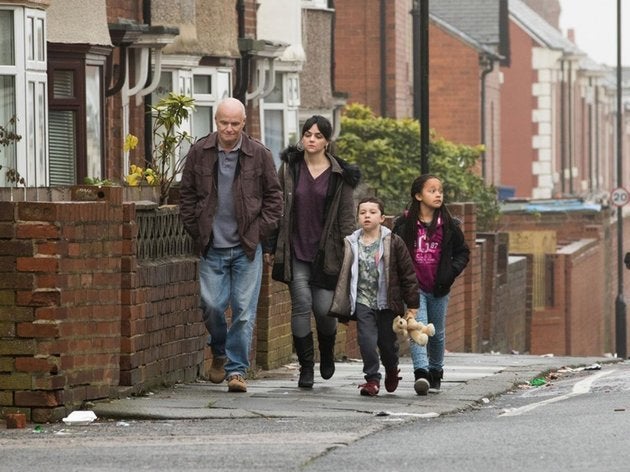 When asked what effect he hoped 'I, Daniel Blake' would have, he said: "I think we have to look again at this whole cruel sanctions and benefits system which is out to tell the poor that their poverty is their own fault and if they don't have a job it's because they're incompetent or useless.
"I think there's a despair and an anger in people who are facing this and those who are trying to support them.
"The fact that we now accept food banks as part of our national scene and it's there and it accepted, this is really unacceptable, isn't it?"
Host Sarah Montague suggested to Loach there is actually significant public support for the benefits cap.
Loach retorted: "Maybe because people listen to the Today programme too much.
"If you get out amongst the people who are using the food banks, people who would not eat unless there were people providing charity, who have to choose between their heating and food, I think you'll find a great disgust and despair that we live like that in this country now."
Set in Newcastle (and shown at the event with subtitles in case people couldn't understand the Geordie accent), 'I, Daniel Blake' tells the fictional story of carpenter Daniel Blake who suffers a heart attack and is told by doctors he can no longer work.
An assessment commissioned by the Department for Work and Pensions (DWP) goes against medical advice and rules him too healthy to receive benefits.
Blake - who befriends the single mum shown in the clip below - is forced to hunt for jobs which he has to turn down as he is too sick.