A number of police forces have issued warnings to those taking part in the so-called "killer clown" craze after a growing number of incidents have left the public distressed.
In Chester-Le-Street, County Durham, four children between the age of 11 and 12 were followed to school by a man dressed as a clown and carrying a knife.
The man was wearing grey tracksuit bottoms, red shoes, a multi-coloured top and was described as wearing a mask as well as having his face painted.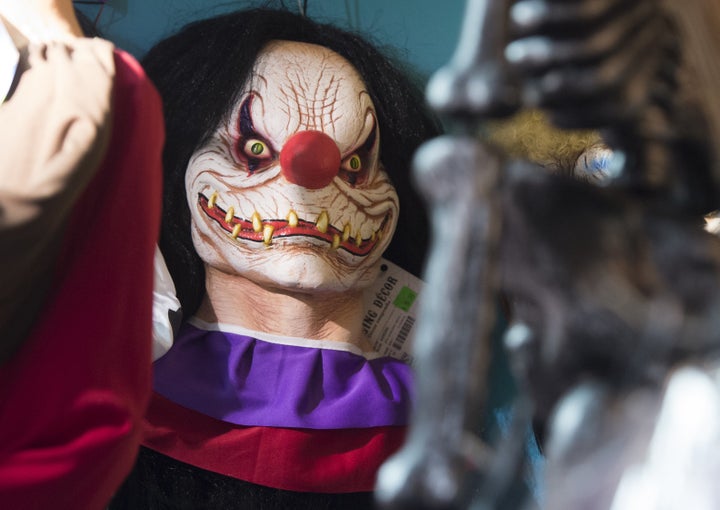 Neighbourhood Sergeant Mel Sutherland, said: "The children arrived at school understandably upset and distressed by this incident and we are currently trying to locate this man. My officers will be on patrol outside the school at home time this afternoon to offer reassurance to children and parents.
"We believe this to be part of a much larger prank which is currently sweeping across the USA and parts of the UK. It is very alarming he was carrying a knife however we do not think he intended to harm the children and as far as we are aware, this is part of the prank.
"There are currently several social media accounts dedicated to this 'Killer Clown' craze and we are also looking into those and who is using them.
"I would like to appeal directly to the people who are dressing up and carrying out these stupid acts to think seriously about what they are doing, the distress they are causing to young children is unnecessary and it needs to stop."
The craze sweeping the US has even prompted horror author Stephen King, whose character Pennywise in novel It is the epitome of the creepy clown, to issue a plea on Twitter:
The trend appears to be spreading through the UK as well.
A teenage boy was also arrested and issued with a warning in Newcastle earlier this week after he was found to be carrying a knife as part of the fancy dress costume.
There have been at least six incidents in the city since 30 September.