His comments echo those of some frustrated American politicians, who have criticised vigils such as "moments of silence" in Congress, arguing that it has become an excuse for the House not to take any real action against gun violence.
Channel 4 News presenter Guru-Murthy suggest four practical measures, including putting equality into law and talking to kids about gay rights:
While Democratic Representative Jim Himes added on Sunday that he would not be attending any more "moments of silence", and instead called for policy change.
The politician tweeted a rainbow picture with #prayfororlando crossed out and replaced with #policychangefororlando, adding #notonemore.
He said that offering thoughts and prayers every time there is a mass shooting on US soil is an "abomination" as it does not prevent further deaths.
The attack has been recognised as the deadliest shooting in US history.
He called the massacre "a further reminder of how easy it is for someone to get their hands on a weapon that lets them shoot people in a school, or in a house of worship, or a movie theater, or in a nightclub."
"We have to decide if this is the kind of country we want to be. To actively do nothing is a decision as well," he said.
Many people, including US vice president Joe Biden, agreed that praying was not enough and called for action to be taken.
Himes' district neighbors Newtown, the town in southwestern Connecticut that had its own tragedy in 2012, when Adam Lanza gunned down 20 children and six adults in an elementary school.
The politician said that he feels ashamed that Congress has not done anything to tackle gun violence.
"I always feel the sense of embarrassment that, at the federal level, we've been incapable of changing the environment in any way that would allow us to push some gun safety measures," Himes said in 2013.
Connecticut's senators, Democrats Richard Blumenthal and Chris Murphy, also put out blistering statements on Sunday in response to the Orlando shooting, saying lawmakers' inaction on gun control made them "complicit."
"This phenomenon of near constant mass shootings happens only in America — nowhere else," Murphy said.
"Congress has become complicit in these murders by its total, unconscionable deafening silence. This doesn't have to happen, but this epidemic will continue without end if Congress continues to sit on its hands and do nothing — again."
Piers Morgan attacked the hypocrisy of "US gun nuts" on Sunday.
Before You Go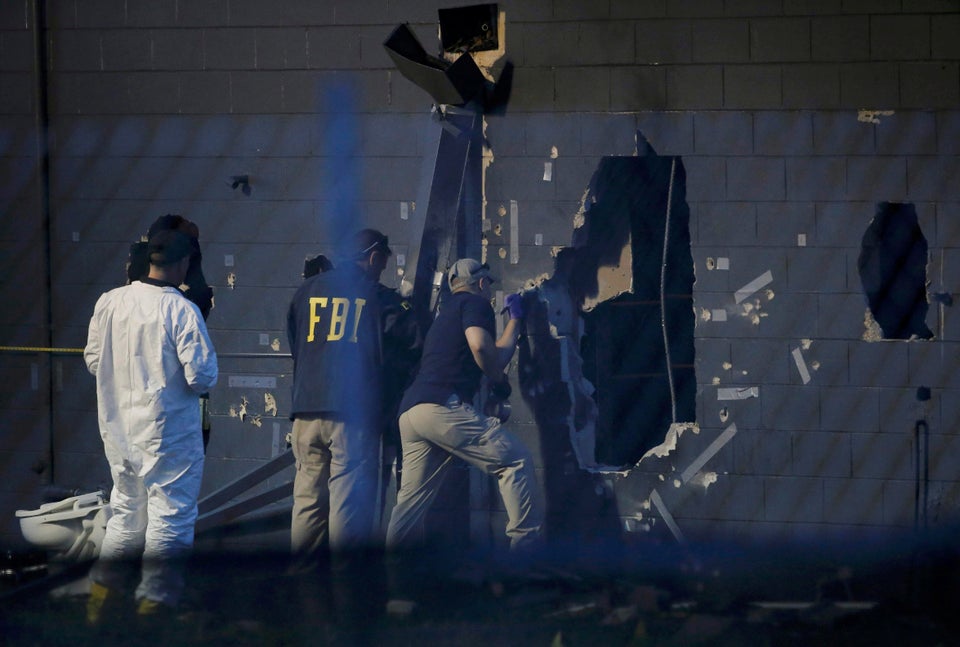 Orlando Shooting