Six- and seven-year-old children in Year 2 will no longer have to sit SATs exams from the year 2023, under new Government plans.
However, new tests will be introduced for children going into Reception, as a "baseline" assessment, to help track their progress.
Additionally, a times tables test for Year 4 pupils, aged nine and 10, will be introduced in the 2019/20 academic year.
Children are still expected to sit SATs in Year 6.
"These changes will free up teachers to educate and inspire young children while holding schools to account in a proportionate and effective way," Education Secretary Justine Greening said.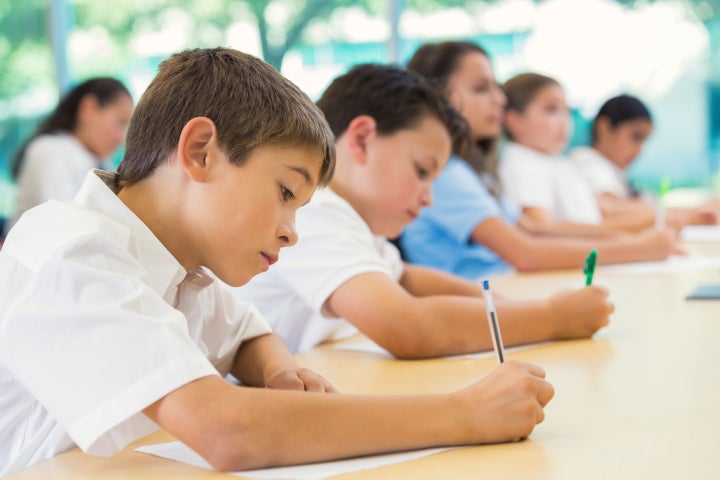 Responding to the new plans, Kevin Courtney, joint general secretary of the National Education Union, said the new baseline assessment and times tables check will be of "no educational benefit".
"These tests will be a waste of valuable time, energy and money and should not be introduced," he said.
"The Government response confirms that Key Stage 1 will remain in place until at least 2023 and KS2 SATs will remain in place indefinitely. This is bad news for children, parents and education professionals.
"We will work alongside parents and education professionals to stop the introduction of the Reception Baseline Assessment and Multiplication Table Check, and to replace the present broken system with one which will support schools to deliver the best education for every child."
However Nick Brook, from union of school leaders, NAHT, said this is "absolutely the right thing to do".
"If designed properly, these new assessments can provide useful information for schools to help inform teaching and learning whilst avoiding unnecessary burdens on teachers or anxiety for young children," he said.
"We intend to work with government to ensure that this is exactly where we end up. Taken together, these measures are a big step in the right direction."
Before You Go

Funny exam answers on Reddit