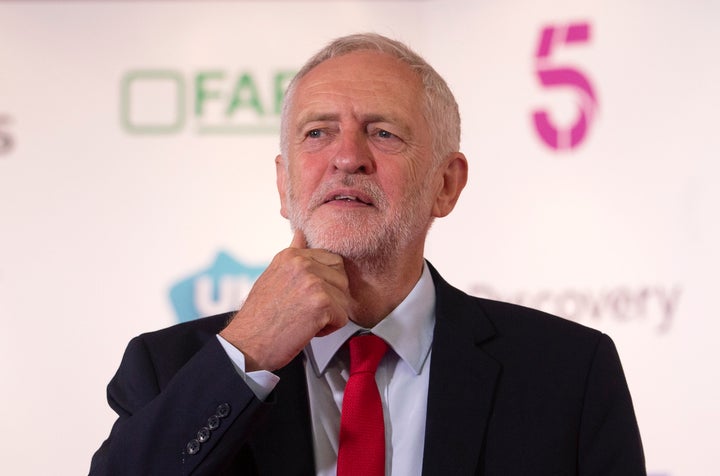 Labour could back "extending and defending" the free movement of people after Brexit after a radical motion to the party's conference was submitted, HuffPost UK has learned.
Shadow Home Secretary Diane Abbott last week set out the party's new tougher policy on migration, which includes introducing a visa scheme for all migrants post-Brexit.
But members from Stevenage CLP, backed by the Labour Campaign for Free Movement, have demanded the party ditch its stance and have a motion that could be debated at the party's annual meeting in Liverpool next week.
Backers say Labour's new visa scheme "would increase the risk of exploitation and undercut wages" and the party should instead be defending the rights of migrant workers by "levelling up" migration rights.
Free movement was kept off the agenda last year, when Brexit was not prioritised. This year at the annual meet in Liverpool, however, with Brexit due to happen in March, the Labour Campaign for Free Movement says it is "all but guaranteed" to make the agenda.
The motion also calls for Abbott to go further on migration policy by closing all deportation centres, guaranteeing the right to family reunion and reversing of restrictions to access to the NHS.
Because of how conference chiefs prioritise debate, however, is not clear if the full text motion will make the conference floor.
The motion reads: "We stand for all workers, united regardless of nationality; our class has no border."

A Labour source says more than 100 motions have been submitted and the free movement element of the Stevenage motion could be ruled out of Brexit debates.
They added: "This isn't how conference works. If conference debated every motion that's submitted, it would last all year.
"A composite of the motions on a given topic is agreed and that goes to conference floor for debate."
But a source close to the Labour Campaign for Free Movement said: "We now have confirmation that the motion will be put into the Brexit section of the agenda, which means it's guaranteed to make it.
"And because of the complexity of the Brexit motions this year and the unions which will be present for the compositing process, it is very unlikely that the free movement text will get absorbed into a bigger motion.
"So we look set to get a full debate on whether Labour will, regardless of the outcome of Brexit, adopt a progressive migration policy."
The Labour Campaign for Free Movement, an internal pressure group, set up in 2017, is gaining momentum.
It has the support of Clive Lewis MP, TSSA general secretary Manuel Cortes, former CWU general secretary Billy Hayes and other influential figures on the left.
Joshua Lovell, a party activist who proposed the motion in Stevenage CLP, told HuffPost UK: "Our defence of free movement should be non-negotiable.
"Our commitment as internationalists and socialists must never be at the expense of migrants, refugees, and asylum seekers, and with the growing number of attacks and threats against these communities, it is all the more important to reaffirm and bolster our support for their rights."
Ana Oppenheim, an organiser for Labour Campaign for Free Movement, added: "At a time when the Tories' 'hostile environment' agenda is tearing communities apart and Brexit is threatening the biggest expansion of border controls in decades, it is urgent for Labour to take a strong and principled stance in defence of migrants.
"We can no longer allow the right to control the narrative on immigration. If this motion turns into party policy, it will be consistent with Labour's message of hope and solidarity."