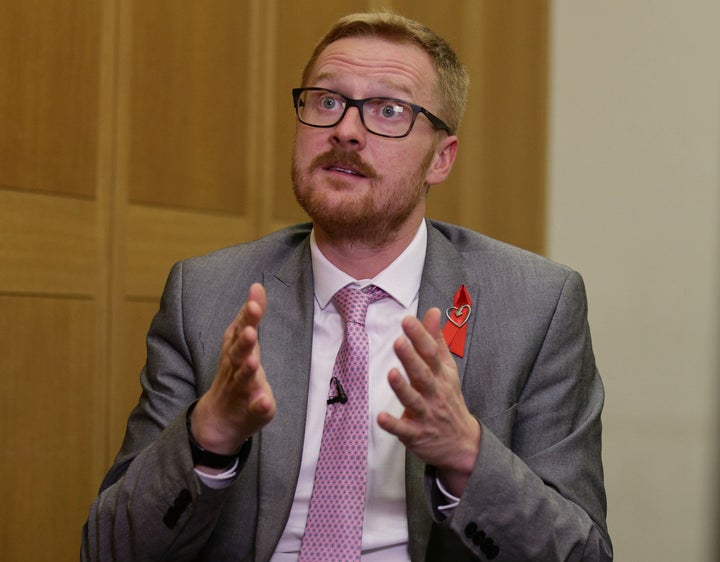 A Labour MP has been attacked in the street by a man angry about Brexit, and has accused Theresa May of stoking "fear and division" with her address to the nation.
Lloyd Russell-Moyle said the man lunged at him after "saying MPs are the problem and we are traitors" while he was out with a film crew in his Brighton Kemptown constituency on Thursday.
The MP tweeted: "He tried to assault me, grabbed and bent my glasses and for a moment I thought he was going to hit me.
"This is not normal, I'm representing my constituents but Theresa May has whipped up fear and division with her speech last night."
Theresa May was branded "irresponsible" by MPs from across the political spectrum following the televised clip at Downing Street on Wednesday in which she laid the blame for the Brexit delay on parliament.
The PM said MPs were were refusing to implement the referendum result, telling the public: "I am on your side".
On Thursday, No. 10 denied May was putting MPs' safety at risk by pitting people against politicians.
Asked if the PM had put MPs at risk, May's official spokesman told reporters: "I would flatly reject that. There is no evidence to suggest that is the case."
It comes as the threat of the UK crashing out of the EU without a deal rose.
EU leaders in Brussels agreed an extension to the Article 50 deadline to May 22 on the condition that MPs back the withdrawal agreement. But MPs look set to reject it at the third meaningful vote scheduled for Monday.