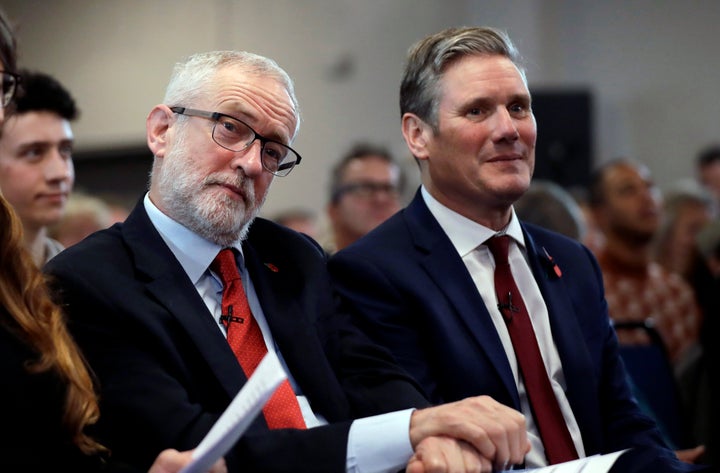 A number of Labour officials suspended over the contents of a damning leaked report have been let back into the party, HuffPost UK understands.
Unison assistant general secretary Emilie Oldknow, once thought to have been Keir Starmer's choice for Labour general secretary, was among those suspended last year after the so-called "Labour leaks" dossier emerged.
But after a meeting of the disputes panel on January 22, several of the officials have seen their suspensions lifted. Patrick Heneghan, the party's ex-elections chief, is not among them.
The decision is likely to rile left-wing members, who believe the report shows so-called moderate staffers used their roles to dismantle Jeremy Corbyn's leadership.
Many had called for Oldknow, the party's governance chief until 2018, and other officials to be kicked out permanently. The leaked 860-page report revealed countless private WhatsApp messages between former officials, including Oldknow and Heneghan – many of them derogatory – about staff, members and pro-Corbyn MPs.
The dossier was pulled together during former general secretary Jennie Formby's time in charge, and was leaked in full last year.
It was said to be aimed at informing the Equality and Human Rights Commission investigation into anti-Semitism within the party, and admitted "mistakes, deficiencies, and missed opportunities" in relation to handling complaints.
But one of its central claims was that moderate officials, including Oldknow and Heneghan, working under ex-party chief Iain McNicol, tried to undermine Corbyn during the 2017 election.
Critics of the report claimed it was a skewed, politically-driven and selective account of events, and an attempt by those loyal to Corbyn to deflect criticism over the party's handling of anti-Semitism.
Starmer ordered an independent investigation into how the report was leaked as well as its contents, and in June several officials were suspended pending investigation.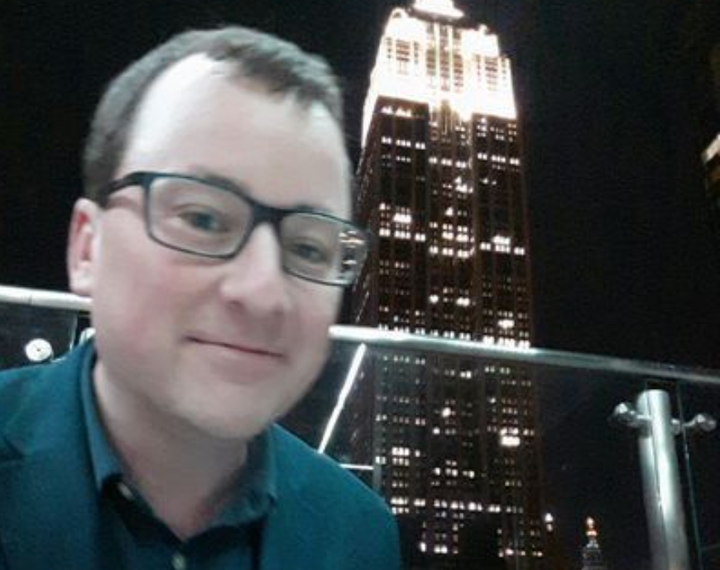 When approached by HuffPost UK, Heneghan said: "It would not be appropriate to make comment as litigation is current between myself and the Labour Party."
Those close to Heneghan fear he is being lined up to "take the hit" and have claimed that Labour deputy leader Angela Rayner personally intervened.
This allegation was strongly refuted by Labour and the party underlined that neither the leader nor deputy leader has any involvement in disciplinary hearings.
Heneghan's suspension remains in place and his case will be examined by the party's national constitution committee.
A Labour source said: "It seems Labour HQ are trying to place all the blame on one person only as part of some deal with the hard left."
Another insider said: "This is a huge strategic error. The person being lined up to take the hit is the individual who the hard left claim purposely lost the 2017 election. Most staff at the time would say he was one of the reasons we did so well.
"The claim was based on a few cherry-picked messages that were unlawfully obtained, edited and leaked."
It is not clear why Heneghan's suspension was not lifted along with others'.
In the report, it was claimed he ridiculed former shadow home secretary Diane Abbott in some of the WhatsApp messages.
The decision to allow the officials back in comes as Starmer's general secretary David Evans and the party's legal team prepare to defend a litany of legal claims related to the report's contents.
A hearing is due to take place in the High Court later this month.
Popular in the Community