The right-leaning Telegraph said the document represented taking "Britain back to the 1970s", and the Labour-supporting Mirror that it was the "most left-wing election manifesto in a generation".
It remains to be seen how much of the draft will make it into the final copy, given that - for starters - it is likely to face blowback from trade unions over the lack of a target to cut immigration. Some of it appears old and overspun, too.
But there was plenty in the document to signal the direction the party is heading under Jeremy Corbyn, as well as a number of brand new policies Labour has previously not committed to and were very different to pledges at the last election two years ago. Including:
1. Royal Mail re-nationalisation
A version of re-nationalising the railways featured in Ed Miliband's manifesto in 2015, and is included under Corbyn. But bringing the Royal Mail back in to public ownership to end the "historic mistake" of its sale under the last Government is a step forward.
2. University tuition fees abolished
Getting rid of university tuition fees first introduced under Tony Blair in the late-1990s. By contrast, Miliband campaigned to slash tuition fees in England from £9,000 to £6,000 a year.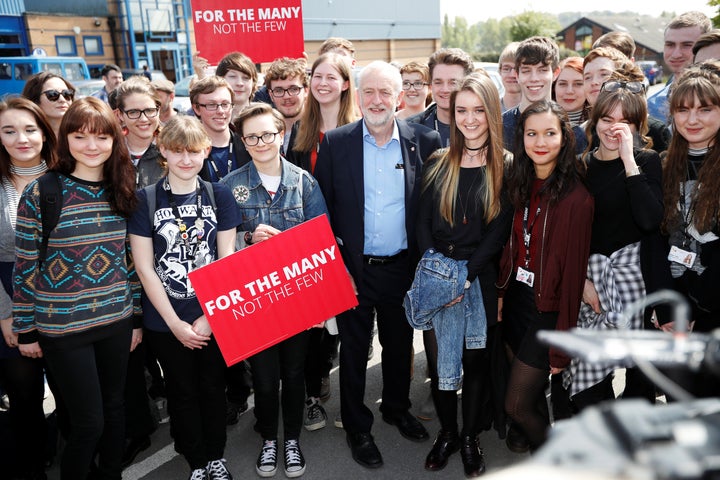 3. £6bn for the NHS
Under Miliband, Labour promised an extra £2.5bn a year for the NHS. Under Corbyn, the NHS could get £6bn a year so it's "properly funded". The money would be raised with new taxes on those earning over £80,000.
4. New 'publicly-owned start-up' energy firms
Re-nationalisng energy companies was first floated by Corbyn in his 2015 Labour leadership election triumph. This isn't quite that. This policy would mean state-owned 'challengers' to privatised energy firms, which will be allowed to continue.
5. Some new publicly-owned buses
Not re-nationalisation as such, but a Labour Government would look for municipally-owned bus companies to be set up across the country. Again, a rival rather than replacement.
6. Backing Trident but ...
"Any Prime Minister should be extremely cautious about ordering the use of weapons of mass destruction which would result in the indiscriminate killing of millions of innocent civilians."
So continued support for the UK's nuclear arsenal but a level of triangulation that would allow Corbyn to be "extremely cautious" about using nuclear weapons. He has stated before he would never push the nuclear button. This pledge would undermine the entire nuclear policy that is officially approved by the rest of the party.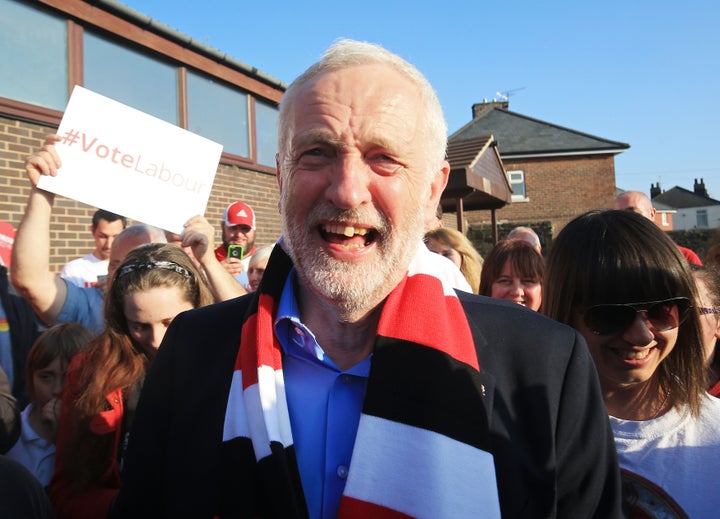 7. Tax on firms with highly-paid staff
The draft manifesto promises a new levy on companies "with high numbers of staff on very high pay".
8. New Ministry of Labour
The Mirror reports: "A powerful new Ministry of Labour will be created in Whitehall to empower workers and clamp down on exploitation."
9. Rape clause scrapped
The so-called "rape clause" - asking new mothers who have been raped for verification if they wish to claim tax credits for more than two children - will be ended immediately. The legislation was only introduced this year.
Following the leak, a Conservative spokesman said:
"This is a total shambles. Jeremy Corbyn's plans to unleash chaos on Britain have been revealed.

"The commitments in this dossier will rack up tens of billions of extra borrowing for our families and will put Brexit negotiations at risk.

"Jobs will be lost, families will be hit and our economic security damaged for a generation if Jeremy Corbyn and the coalition of chaos are ever let anywhere near the keys to Downing Street."
Read the draft manifesto in full below: