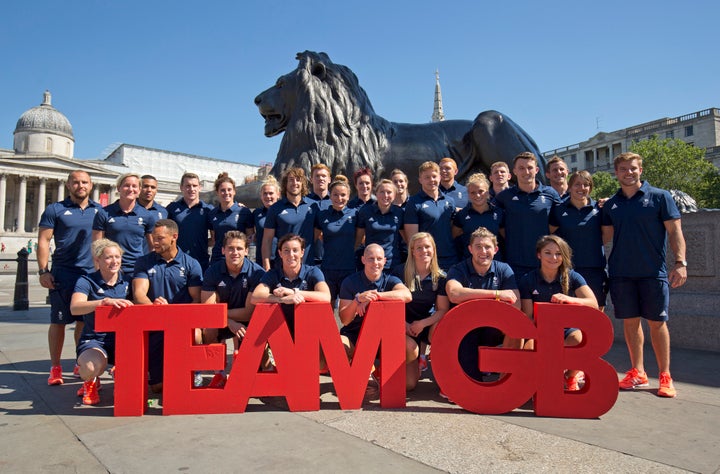 A prominent campaign that encouraged Brits to vote for Brexit in the EU referendum has spectacularly gatecrashed the Olympics and taken the 'feel-good factor' out of Team GB's record successes.
Leave.EU claimed it was being sued by the British Olympic Association "for pointing out how great Team GB are doing", despite evidence to the contrary by the alleged claimant.
In a statement, the BOA said categorically to The Huffington Post UK that it was not suing Leave.EU, saying simply that it had contacted the campaign to order them to stop breaching intellectual property laws.
But in a dramatic development, the campaign claimed it was having legal action taken against it because "Remaniacs" were trying to "stop us promoting just how great we're doing".
"Throughout the referendum campaign, Remaniacs constantly talked Britain down, believing we were too small and too pathetic to succeed outside of the EU.

"We understand they're still pissed that the majority of people do believe in Britain and want us to succeed as an independent country outside of the crumbling EU, but to try and stop us promoting just how great we're doing reeks of desperation."
The allegations were swiftly rebutted by the BOA itself, a spokesperson for the group saying it had simply approached Leave.EU about the "scale" of its "misuse" of intellectual property.
"In some cases during the Games we have to speak to organisations about the misuse of our athletes' and team's IP," a spokesperson for the organisation said.
"In this case, given the scale of the use of our intellectual property without our consent, we contacted Leave.EU by email to request them to refrain from doing so.
"No legal action has been taken."
Leave.EU have publicised a number of video and campaigns to bolster its cause, many of which include images of Team GB athletes.
The one below has notched up at least 87,000 views on Facebook and includes the Team GB logo immediately before Leave.EU's branding appears on-screen.
READ MORE: