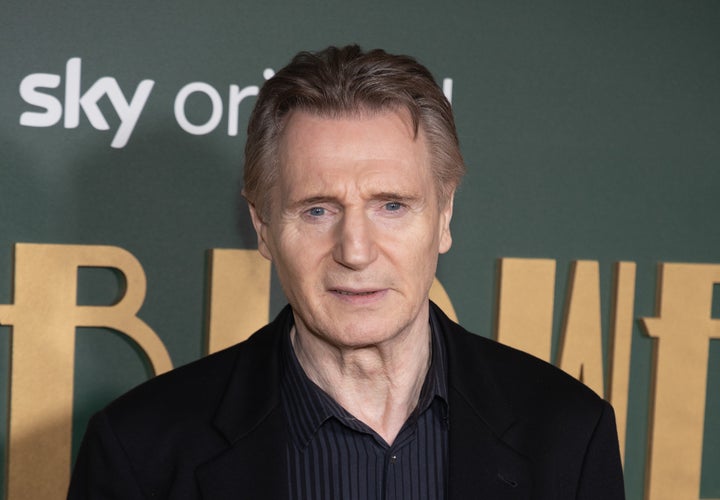 Even Liam Neeson can't resist the appeal of a lightsaber.
The Star Wars actor told Conan O'Brien on an episode of his Conan O'Brien Needs A Friend podcast posted that he and co-star Ewan McGregor couldn't help making the iconic lightsaber swooshing noises while filming with the props on the set of The Phantom Menace.
"The first time I actually had to pull the lightsaber ― and there's only a handle ... and maybe a little bit of aluminum tube with green tape. Mine's was green because I'm an Irish Jedi and Ewan's was red or something," recalled Liam, who played Qui-Gon Jinn in the Star Wars prequel.
"So the first time we got to pull them to start a little fight," he continued, "we both automatically [made the noises]."
"Uh, let's cut that," Liam recalled the director saying. "Boys, we can add that in later."
"Of course, we knew that," Liam concluded.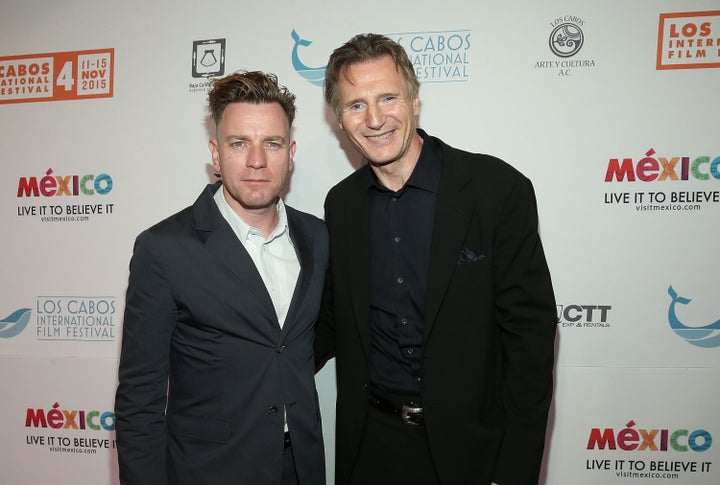 The actor's story lines up with one from Ewan McGregor, who also admitted to making lightsaber noises on the set of the films.
"It was quite difficult not to make the sound," Ewan said on The Graham Norton Show. "And also, when it goes away, because it makes that nice noise when it goes down."
Liam, who shared his displeasure with the direction of the Star Wars franchise earlier this year, has previously said that he'd only return to his character if it were for a movie.
In his interview with Conan O'Brien, he added that the "cult" of "Star Wars" has been diluted by the number of movies and spinoffs.
You can watch more of Conan O'Brien's interview with Neeson, filmed prior to the actors strike, in the clip below: