Line Of Duty fans were left stunned on Sunday night as one of Britain's most prolific sex offenders Jimmy Savile was referenced on the series for the second time.
The disgraced former TV presenter was first mentioned in a storyline about child sex abuse back in the BBC drama's third series, which was revisited as the sixth season aired its latest episode.
It saw AC-12 reviewing the work of murdered journalist Gail Vella, who had reported on the conviction Chief Superintendent Patrick Fairbank – a character who had fictional links to Savile back in series three.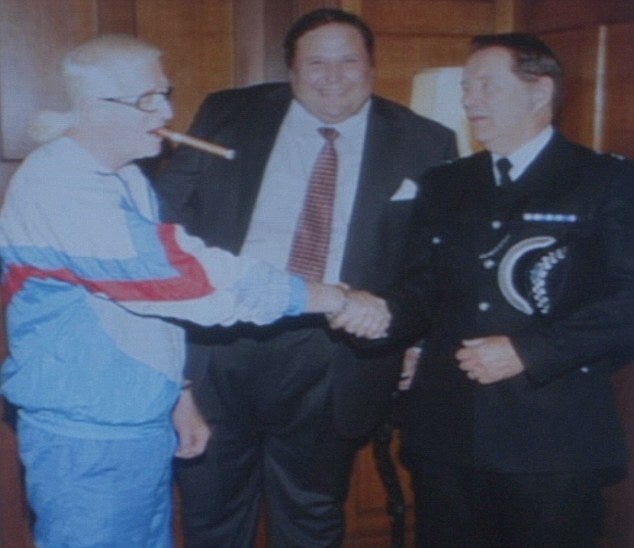 In the report, Vella said: "A jury found retired Chief Superintendent Patrick Fairbank guilty of all charges. What that jury didn't hear, and only now am I allowed to report, are allegations Patrick Fairbanks suppressed police investigations into child sexual exploitation that transcended local political figures such as counsellor Dale Roach.
"It's now a matter of public record that Jimmy Savile cultivated relationships with senior police officers. Savile exploited those relationships to intimidate anyone attempting to investigate his offending.
"We now realise what Savile was getting out of those relationships with senior police officers, but what remains unknown, and uninvestigated, is what those officers were getting out of their relationship with Savile."
Prior to her death, Vella was investigating why there'd been a surpression of inquiries into the likes of Roach, as well as looking into the murder case of private detective Daniel Morgan – a real life figure who was murdered in 1987 after it was said he came close to exposing police corruption.
AC-12 noted that her lines of inquiries gave a potential motive for her murder.
Despite the mention of Savile playing into a previously established plot within the show, many viewers were shocked to see him referenced.
Line Of Duty creator and writer Jed Mercurio previously told the Telegraph in 2019 that he wanted to make a correlation with real cases where "complaints had been made with regard to child sexual exploitation and police investigations had not been pursued – and deliberately not pursued" and felt Savile was the best example of that.
He added: "The BBC was uncomfortable with references to Savile… we had to justify why it was relevant to the drama, and we were able to do that."
At the time of the original references to Savile in Line Of Duty, the BBC said in a statement: "One brief picture has been included to highlight the real-life context of the fictional story – that a fictional police officer suppressed claims of child sexual exploitation by a fictional local politician.
"When viewers have had the opportunity to view the episode for themselves, they will see the BBC has acted responsibly and sensitively towards the victims and survivors of Savile. Napac [National Association for People Abused in Childhood] were consulted and aware of his inclusion and the episode will be preceded by a warning and followed by an action line."
Line Of Duty continues on Sunday at 9pm on BBC One.