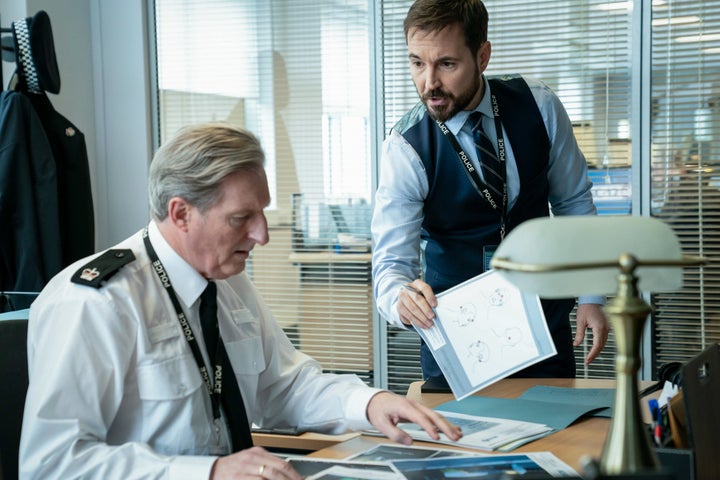 Over the Christmas period, it was claimed that the award-winning BBC drama would be back for a three-part series later this year, following its divisive finale in 2021.
However, when pressed about the rumours during an appearance on Good Morning Britain, cast member Martin Compston cast doubt on the legitimacy of the reports.
"Look, nothing's changed," he insisted. "We're really delighted people still want us back. We had a really honest [conversation] about whether we were all up for doing it again, and I believe we all are.
"But unfortunately, at this point in time, there's nothing immediate, there's nothing coming very soon."
He added: "I think we'd all like to at some point, it's just all getting us together."
The conclusion of the sixth series of Line Of Duty split fans when it aired in May last year.
It saw DSU Ian Buckells controversially unveiled as the senior police officer who had been in league with organised crime, at the climax of a storyline that had spanned over the previous two seasons.