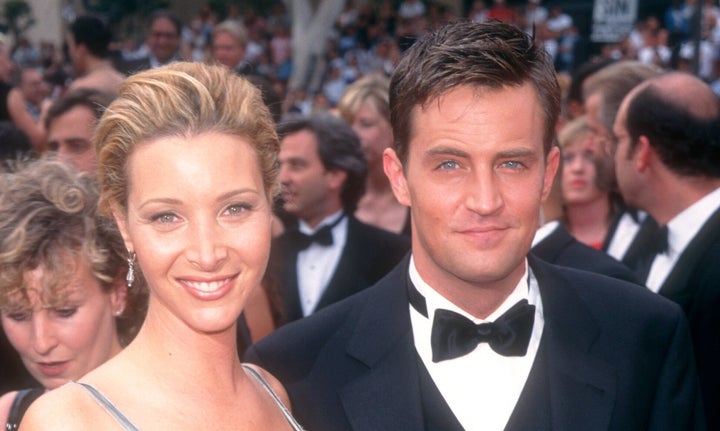 In an Instagram post, Lisa reflected on the moment she first bonded with Matthew, shortly after they shot the pilot episode for the classic '90s sitcom, which at one point had the working title: Friends Like Us.
"Shot the pilot, Friends Like Us, got picked up then immediately, we were at the NBC Upfronts," she recalled. "Then… you suggested we play poker AND made it so much fun while we initially bonded. Thank you for that."
Lisa continued: "Thank you for making me laugh so hard at something you said, that my muscles ached, and tears poured down my face EVERY DAY. Thank you for your open heart in a six-way relationship that required compromise."
She later added: "Thank you for showing up at work when you weren't well and then, being completely brilliant."
Matthew, known for his beloved role as Chandler Bing in Friends, was found dead last month at his Los Angeles home.
Jennifer, who memorably played Rachel Green in the sitcom, wrote on Instagram on Wednesday that her late co-stars death had "cut deep".
"Having to say goodbye to our Matty has been an insane wave of emotions that I've never experienced before," she wrote.
"We were more than just cast mates. We are a family," the statement read, in part.