Lisa Nandy has demanded to know when Theresa May discovered there were "serious problems" with the ongoing inquiry into child abuse.
The former Shadow Energy Secretary said there were conflicting accounts about when concerns were first raised over Dame Lowell Goddard's leadership of the inquiry.
Goddard chaired the Independent Inquiry into Child Sexual Abuse from May 2015 to August 2016. She resigned after Downing Street said it learned of tensions between her and the inquiry's panel.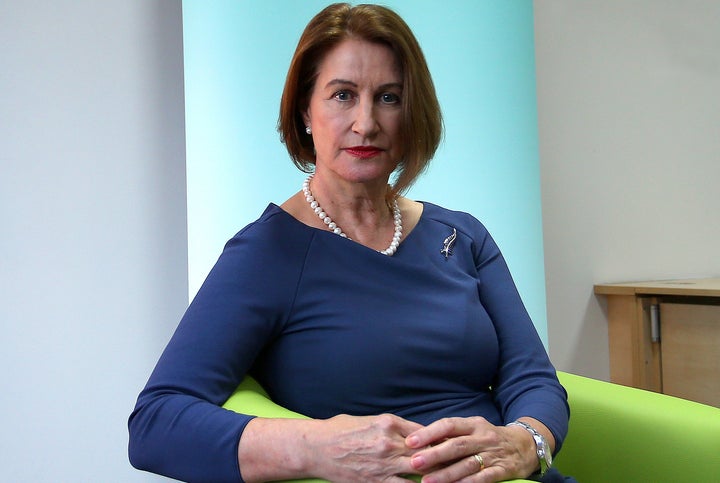 Speaking during prime minister's questions on Wednesday, Nandy raised the revelation that a panellist on the inquiry had first spoken to a senior Home Office official about problems in April - when May was Home Secretary.
Yesterday Drusilla Sharpling said she reported her "concerns about the leadership of the inquiry" to then Home Office Director-General Mary Calam.
Nandy called on May to explain why she took "no action" given she was the secretary of state at the time.
"The child abuse inquiry seeks to regain the trust of survivors. In September, the Home Secretary said she had no information about serious leadership failings, but on Monday she told the House that she had known about serious probe since July.

"Yesterday it emerged that senior Home Office officials were briefed as early as April of this year.

"She set up this inquiry, she appointed the chair, she was the individual responsible for the inquiry's success.

"She was the Home Secretary in April and she was the only person who had the power to act.

"So can she now finally tell us when she personally learnt of the serious problems developing in this inquiry and why it was that she took no action at all."
May told Nandy the complaint in April was not an official one, and that she had refused to intervene on the basis of "suspicion, rumour or hearsay".
The Prime Minister added: "Over the years, too many people have had concerns that people in positions of power have intervened to stop them getting justice."
"I think it's important to recognise that when the Home Office was officially informed of issues, the Home Office acted. its now for the inquiry to get on and deliver for victims and survivors."
Responding after their exchange, Nandy said: "Theresa May set up the abuse inquiry and appointed its chair. She was the Home Secretary in April when serious concerns were raised with her department, and only she had the power to act on them.
"Today she suggested that she did know of problems but did nothing at all. For this investigation to regain the trust of survivors the Prime Minister must now come clean about what she knew when, and why she failed to intervene."
NOW READ: