The family of a five-year-old Afghan boy who captured hearts around the world have been forced to flee Afghanistan amid constant telephone threats and a menacing Taliban letter.
Mohammad Arif Ahmadi - whose son Murtaza hit the headlines when he was photographed wearing a homemade Lionel Messi shirt - said that the family has now moved to neighbouring Pakistan.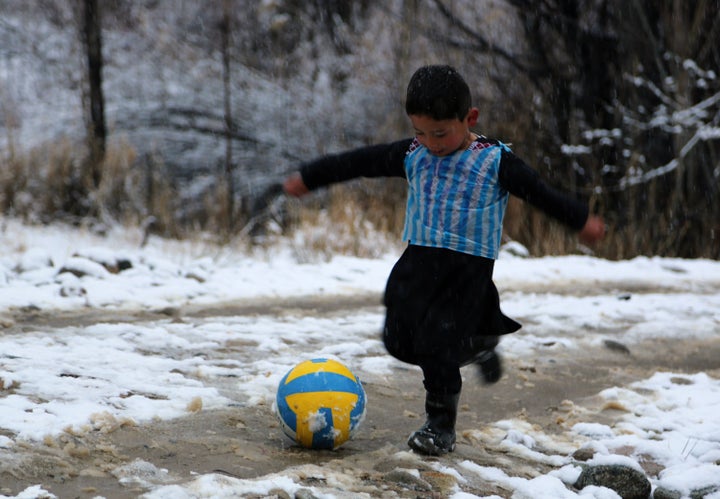 Ahmadi said the family didn't want to leave Afghanistan but the threats were getting more and more serious.
He said he feared that little Murtaza, who became something of an online sensation for his love of Messi, would be kidnapped.
Ahmadi said that at first he was not sure who was behind all the phone calls, and that he thought it might criminal gangs seeking to extort money and falsely thinking the family might have made lots of cash amid the boy's international popularity.
But he said he realised it was the Taliban after he received a call from a local driver in the area who told him he was bringing him a letter.
He said: "In the letter, the Taliban asked why my son was not learning the Quran (Islam's holy book) in an Islamic school and why I was instead allowing him and encouraging him to play soccer."
When the threatening phone calls became more menacing, the family decided to go and "that was the main reason that I left my homeland," he added.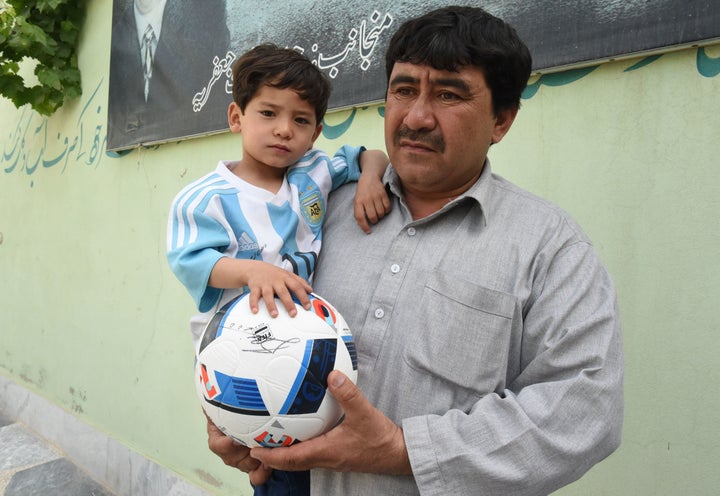 "I sold all my belongings and brought my family out of Afghanistan to save my son's life as well as the lives of the rest of the family," the father said.
The Taliban banned some sports - though not men's football - as "un-Islamic" during their brutal five-year reign between 1996 and 2001 and converted the main Kabul football stadium into a stage for public executions.
After the Taliban were toppled, Afghanistan saw a rebirth of sports across the country. The insurgents perceive most of today's sporting events as corrupt Western influence.
Murtaza was photographed wearing the blue and white striped carrier bag with Messi's name on it earlier this year.
His father admitted he was unable to buy him a real jersey because they could not afford it.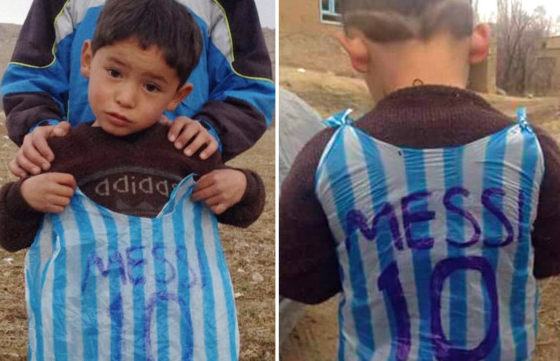 The touching image prompted a social media frenzy to identify the child and gift him an official Lionel Messi Argentina shirt.
Earlier this year, the Afghan soccer federation had promised to arrange a meeting between Messi, a UNICEF goodwill ambassador, and Murtaza.
There were reports that either Messi would come to Afghanistan to visit the boy or that some other arrangement would be made, such as sending the boy to Spain, where Messi plays with Barcelona, or arranging a meeting in a third country.
But none of the options worked out, Ahmadi said.
"Still, Murtaza hopes that one day he would be able to meet his hero, Messi," the father added.