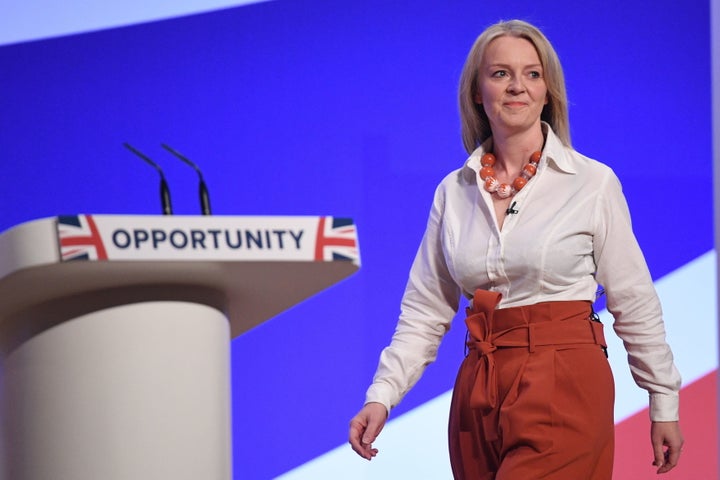 The Labour Party "wants to nationalise the internet", according to senior Tory Liz Truss.
The Chief Secretary to the Treasury said Jeremy Corbyn's party "wants to run" the internet and "will be deciding the messages" should Labour win power at the next election.
Truss was speaking at an event at the Conservative Party conference in Birmingham and said people in Britain enjoy "unprecedented" freedoms.
"I think one of the problems is people don't understand that the Labour Party's approach is taking away those freedoms," she said.
"Jeremy Corbyn wants to nationalise the internet. That is what he is saying.
"He wants to run it. He will be deciding the messages."
She added: "Things like Facebook and Instagram, they are privately-owned companies and that is what he is against."
Labour has not advocated public ownership of tech companies.
Corbyn has previously attacked "digital monopolies that profit from every search, share and like we make" and has hinted he would impose "a windfall tax on the digital monopolies to create a public interest media fund".
But the Conservatives have also signalled they plan to regulate tech giants and Chancellor Phillip Hammond has said Treasury officials are looking at a tax based on the revenues of online firms such as Google, Facebook and Amazon.
Several Tory speakers this week have also attempted to attack Labour's plans to force any company in Britain with more than 250 employees will have to hand over 10% of its equity to workers.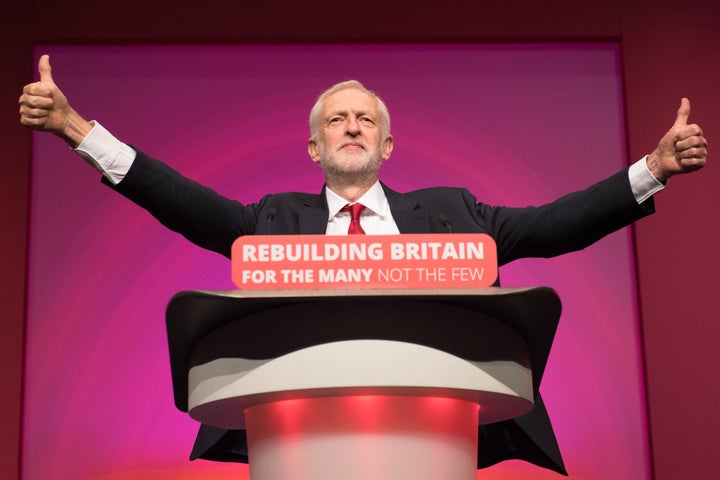 At the event, Truss was also asked how the Conservatives could compete with Labour at the next election, after Corbyn made unexpected gains last year.
She said the party should be "out and proud" about being on the right, and seek to cast free market capitalism as more likely to offer people more freedom.
"I would rather be free and poor than rich and in chains," she said.
On the rise of populism and amid claims Tory Brexiteers have been divisive, Truss said: "There is a lot of chat about [...] whether we need to calm things down.
"But we have got two choices: populism, people saying what they think and being offensive, or, what we had before, people feeling completely disempowered, completely disengaged in the political debate - and I prefer the former to the latter.
"The reason we have got populism is because some of the things that are being advocated are popular, and we are in a democracy."
Looking ahead to the next election, Truss said Tories had to "reinvent ourselves in Government and had time to "set out its stall".
"To my mind, all is not lost," she said. "What I think [Brexit] does is give Britain more freedom over its future direction, and that is both an opportunity and a threat.
"There is a threat. If we don't get growth rates up, if we try to tack towards Corbyn and people think 'I would rather have the real Coke than the Diet Coke' and if we get a Corbyn government, he will have absolute power."
The Treasury minister also hinted that the Government could use quantitative easing to tackle the housing crisis.
"What I would say about quantitative easing is I'm a great believer that we do need to open up the supply to build more homes," she said. "I think it is the biggest political challenge we face.
"If people still can't afford to buy homes in London and the South East or rent homes, we are going to struggle to win the next election."
The Labour Party declined to comment on the claim Jeremy Corbyn planned to bring "the internet" under public control.