An emergency helpline has been set up by police for anyone worried about loved ones who are missing following the London Bridge attack.
The Metropolitan Police have shared the number for the Casualty Bureau which can be reached on 0800 096 1233 and 020 7158 0197.
They are urging anyone who is concerned that a friend or family member may have been caught up in the attack to call the hotline.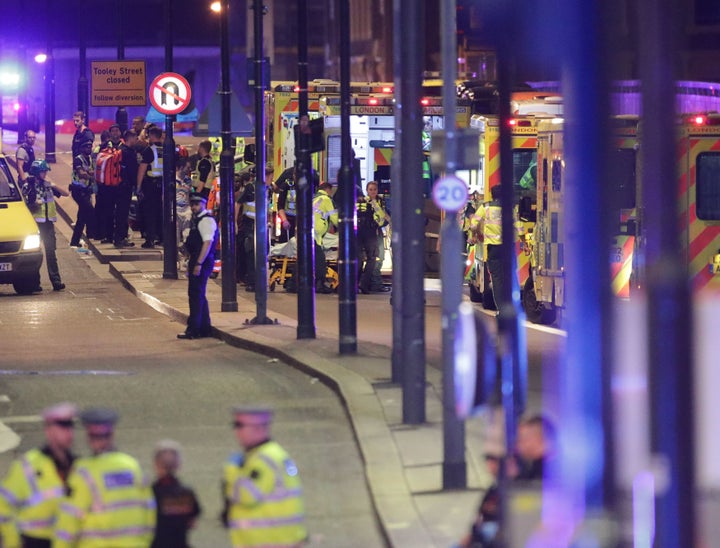 Assistant Commissioner Mark Rowley also put out an appeal for anybody who has images or film of the incident to upload them here.
Three male attackers were shot and killed within eight minutes of the first call to emergency services. Police say they believe they have killed all the attackers.
The attacks began just after 10pm (BST) when a van sped towards pedestrians at 50mph on the landmark bridge, scattering people across the road, leaving many injured.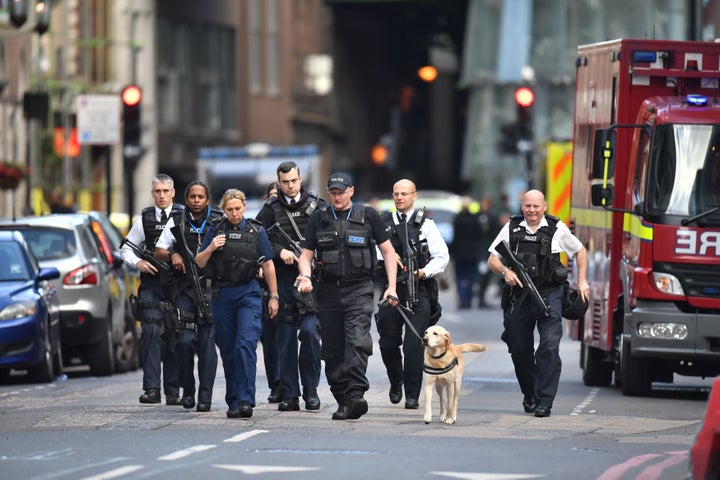 The van then came to a stop at nearby Borough Market when at least three suspects began a marauding attack armed with large knives, stabbing people at random.
British Transport Police has confirmed one of its on-duty officers was seriously injured in the attack. His injuries – to his head, face and leg – are serious but not thought to be life-threatening.
The London Ambulance Service said 48 people have been taken to five hospitals across the city while a number of others were treated at the scene for minor injuries.
The Metropolitan Police said in a statement issued the attack was being treated as a terrorist incident and urged people to avoid the London Bridge and Borough Market area.