As London Fashion Week draws to a close we're always left with a desire to incorporate all the new season trends in to our wardrobe, but one runway show has taught us a valuable sustainable style lesson.
Charity Fashion Live and Barnardo's set stylist Emma Slade Edmonson the task of recreating LFW looks, moments after they emerged on the catwalk and she more than rose to the challenge - proving you don't need to buy all new pieces to be on trend.
We asked Slade Edmonson for her advice on how to recreate catwalk looks from charity shop finds:
Julien Macdonald
"For us, this was all about the flirty hints of sheer fabric within the patterns," said Slade Edmonson.
"Not a look to wear everyday but definitely one that's going to hit the mark if you need to make an impression.
"If you want to embody Julien's style don't hold back - this is all about the sass, the sauce and the heaps of sparkle."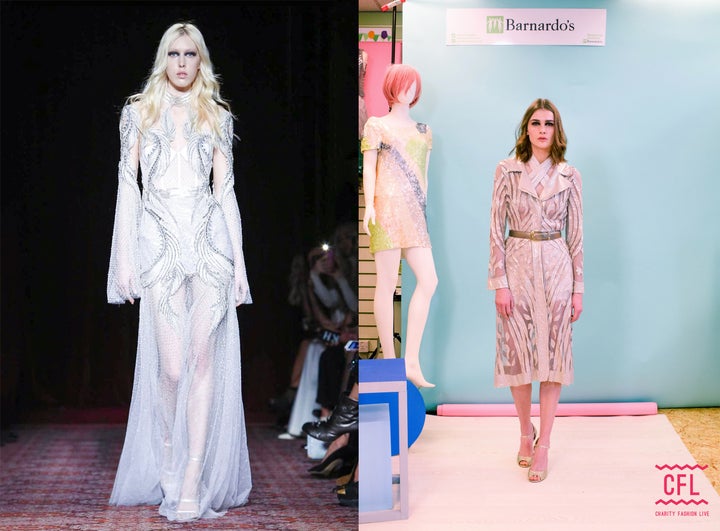 Molly Goddard
"Think pretty but elegant," said Slade Edmonson. "Look for palazzo trousers and floral embroidery in blush shades.
"If you can't find some florals, why not have a go at customising and sewing some on yourself?"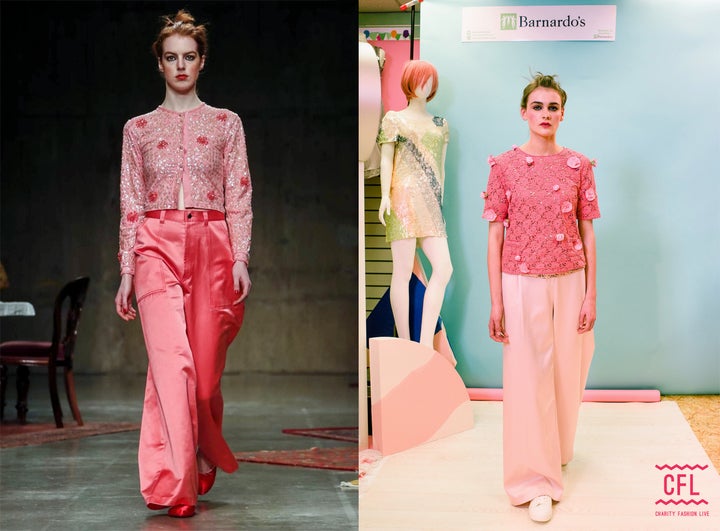 Ryan Lo
"Maybe our favourite look of the day," said Slade Edmonson. "You are looking for pink, layers of sheer fabrics and flowers.
"Gorgeous but not for the fainthearted."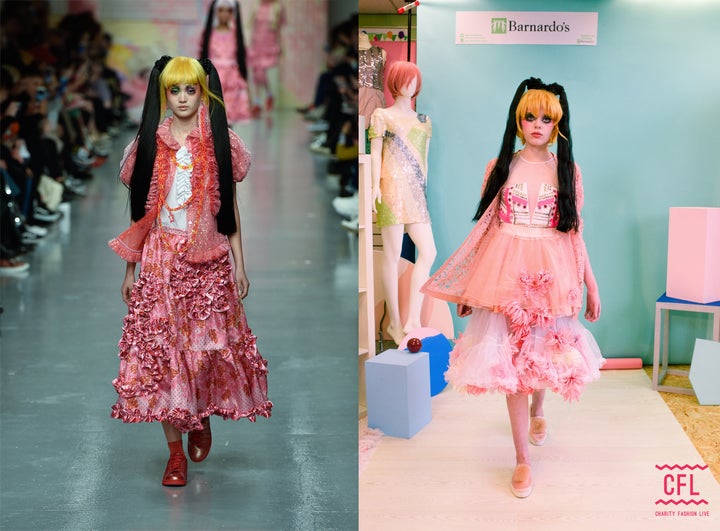 Chalayan
"One of Chalayan's more dramatic looks of the collection," said Slade Edmonson.
"Seek out contrasting textures. Here we've paired the crisp white shirt and cinched it in at the waist with a leather skirt.