The pioneer of the punk aesthetic took her spring/summer 2018 collection to new rule-breaking heights during London Fashion Week Men's on Monday 12 June.
Dancers, models and contortionists took to the runway in an energetic show - with messages about climate change and the state of the world at its heart.
Here are five things from her show that made us stop, stare and share.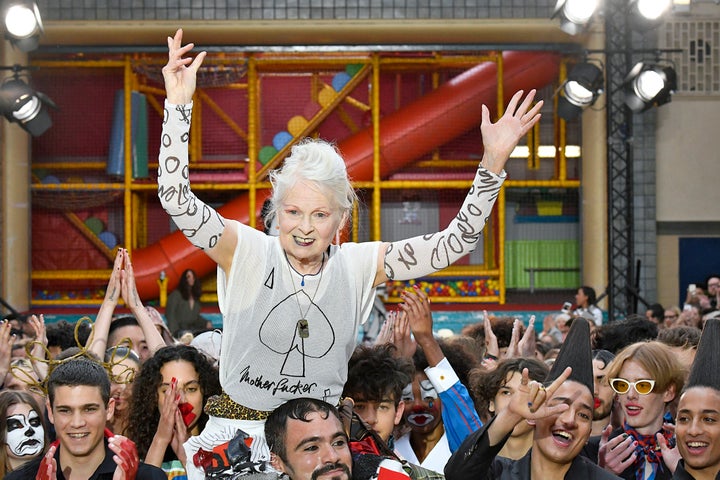 1. From plastic forks and empty packets, to coffee cup lids, the designer stuffed and stuck rubbish to models' legs - making a very strong statement about climate change and recycling.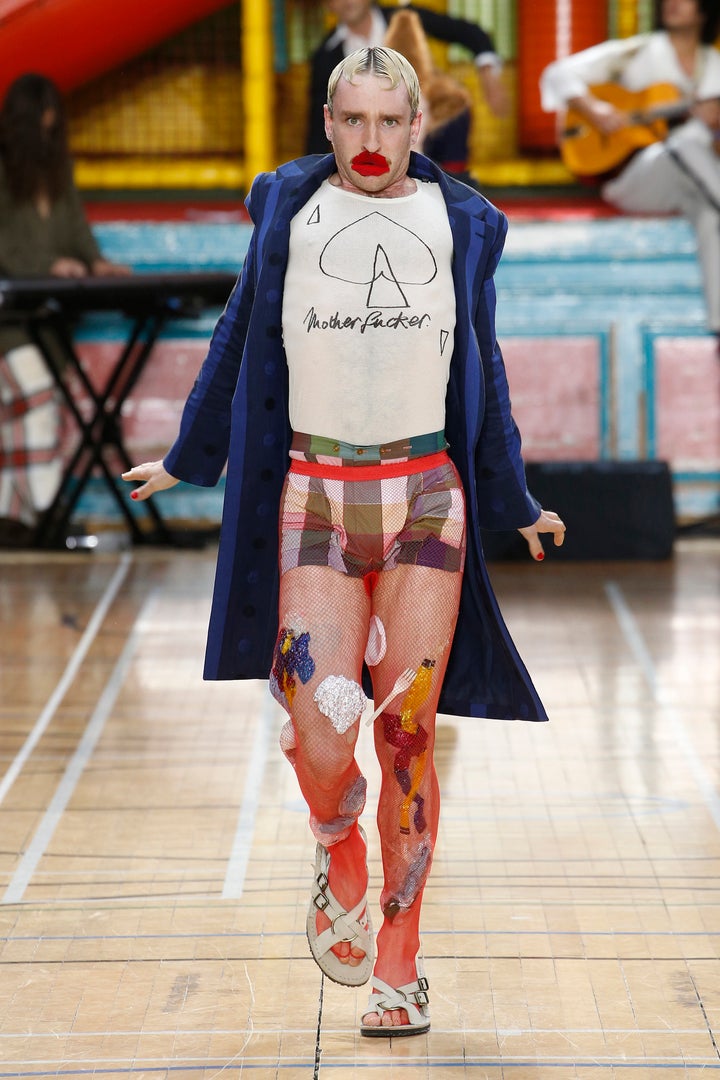 2. Beauty incorporated nature: Westwood replaced lipstick with crimson rose petals.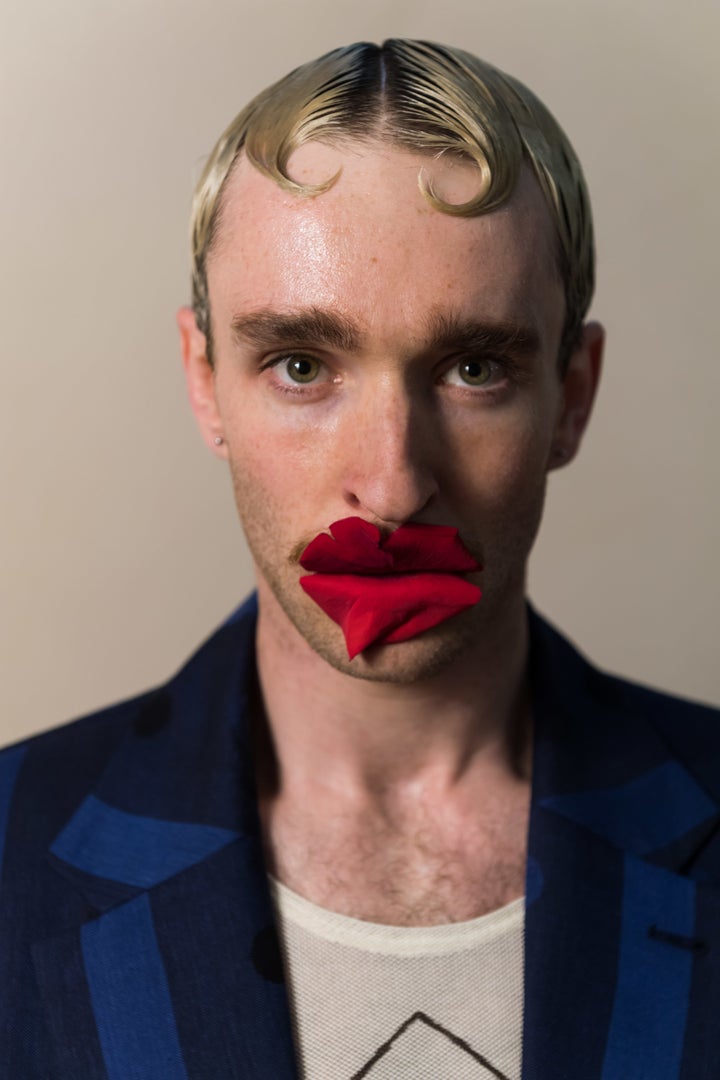 3. Acrobats (and a clown) made their way down the runway in a series of lively, playful and heart-stopping moments.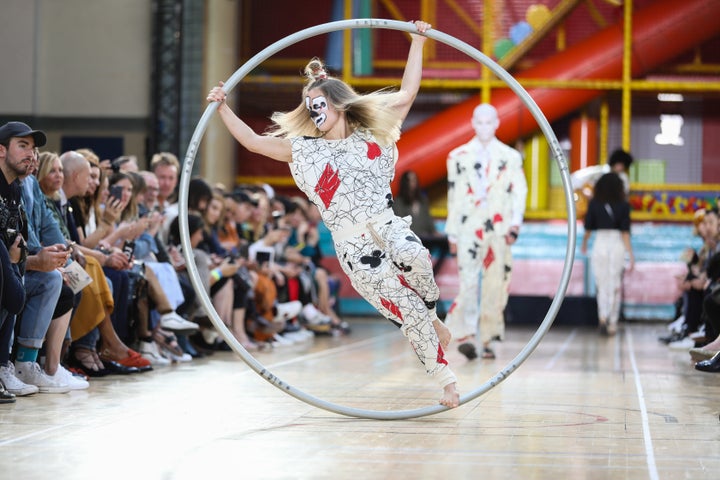 4. The phrase 'mother fucker' was on repeat. From t-shirts to written on skin, the designer did not hold back on her current feelings.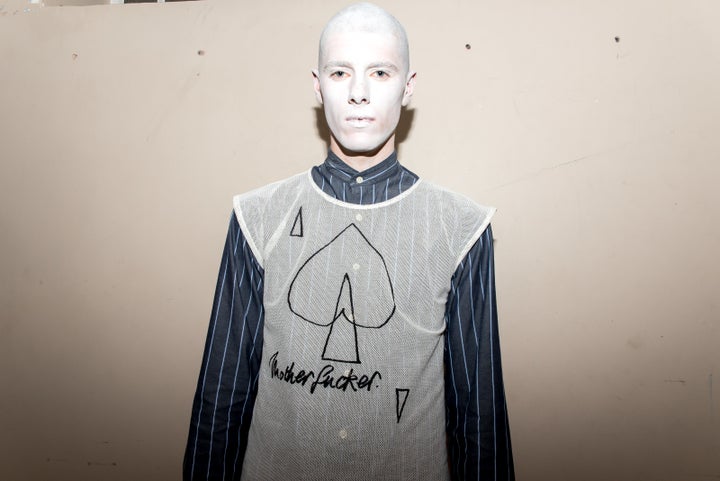 5. Notes distributed at the show explained that the repeated circle motif - or "spotty animal print" - was "meant to be the noughts which endlessly multiply money by 10 over and over. We only need a few to save the rainforest, but billions disappear every day in global inflation," according to The Guardian.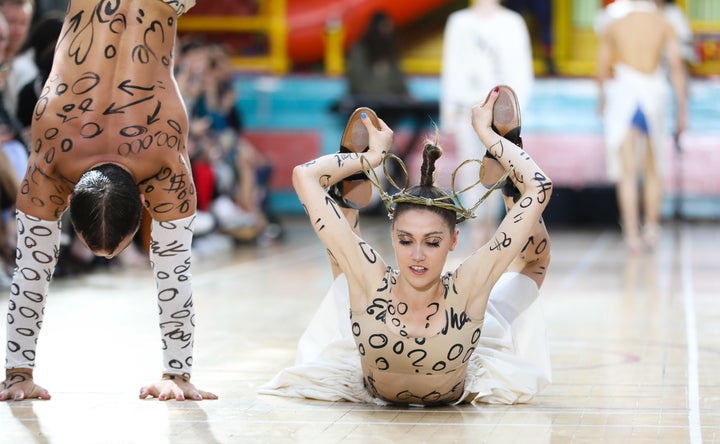 6. In true Westwood fashion, the 76-year-old designer defied age (and gravity) by being held aloft by a muscly contortionist for the finale.