And never is either more powerful than when they're combined - as demonstrated at her Autumn/Winter 2017 show at London Fashion Week Men's on Monday 9 January.
Rather than buttons, some models wore jackets and coats held together by chains fastened with ornate penises.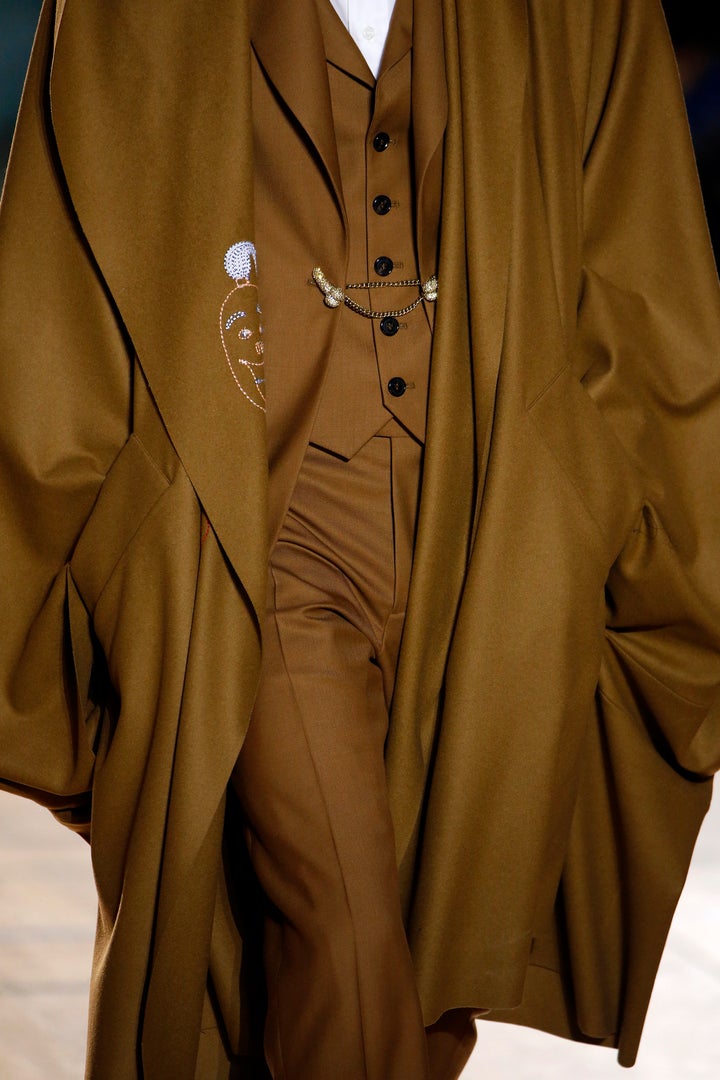 Westwood's 'ecotricty' collection was heavily influenced by her environmental activism, and her decision to show a unisex collection was intended to demonstrate how a demonstration of how we can all use less resources.
Her company's maxim is now "Buy less, choose well, make it last".
"We're very keen on unisex. It sounds like a joke, but in fact it's all about styling,"Westwood explained to the Los Angeles Times earlier this month.
"Swapping clothes with your partner means you can spend less.
"I'm trying to make my company a model company for the age in which we live, in the hope that we do have a future and that the world will not fall victim to climate change,"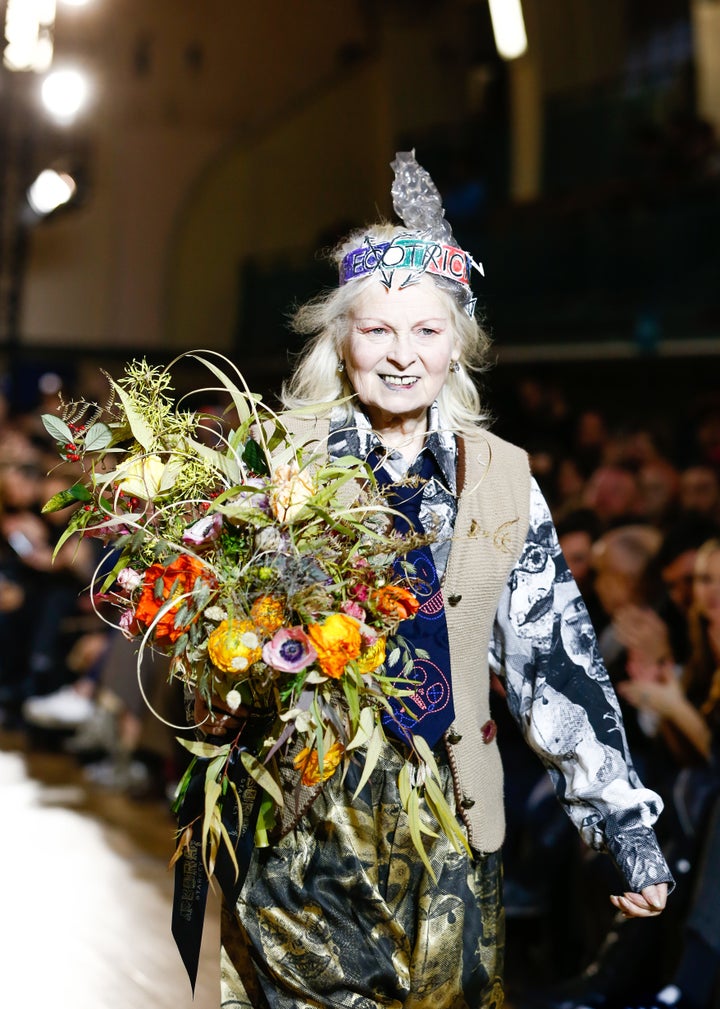 This is far from the first time Westwood has sent a lot of penises down the runway.