UPDATE: The family has been confirmed as being unhurt in the fire. One of the daughters, Rawan, told the Independent the family is safe but has lost their home and all of their belongings.
Fears are mounting for a family of Syrian refugees who have not been seen or heard from since a blaze engulfed Grenfell Tower in north Kensington.
HuffPost UK has learnt that the family, consisting three young women aged between 19 – 24 and two parents, were living in an apartment around midway up the 24-storey building.
Catherine Lindsay, an adult learning tutor at the Clement James Centre, has been teaching the daughters English.
She has reported them missing and is anxious to know they are safe.
She told HuffPost UK: "They came from Syria recently and I've been teaching them English. I just hope that they are alive and well.
"I got here at 4am to help the vicar to open up the church and get the tea and coffee going and the chairs and the tables and whatever resources were needed and I helped to route the doctors and the nurses to the right people and then the blankets arrived and then suddenly the water arrived and then suddenly at 6.30am the breakfast came."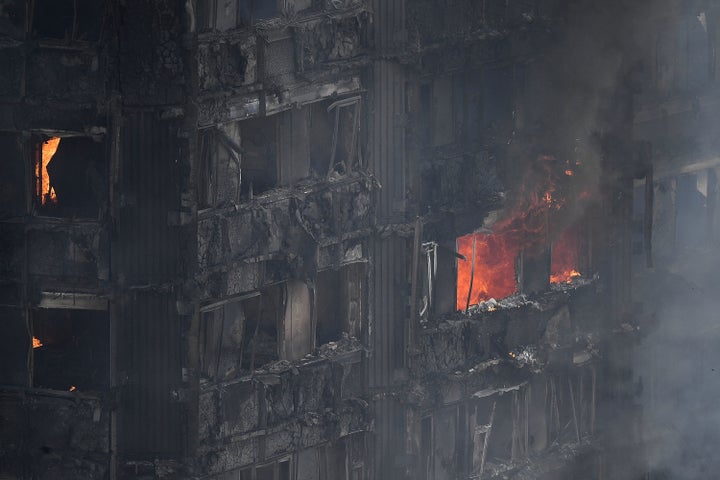 The Met Police has set up a helpline for anyone concerned for their loved ones. It is 0800 0961 233.