London's most overcrowded Tube station has been revealed – with passengers being prevented from entering it more than 200 times in the past two years.
Commuters were barred from Oxford Circus station on an astonishing 219 occasions between March 2014 and February 2016.
Bank, Walthamstow Central and Holborn were also in the top ten.
The most overcrowded stations (and number of times they have been closed between March 2014 - February 2016), as revealed by a Freedom of Information request to the Press Association, are:
Oxford Circus - 219

Bank - 90

Walthamstow Central - 77

Holborn - 55

Finsbury Park - 29

Warren Street - 27

Euston - 26

London Bridge - 26

Canada Water - 25

Green Park - 23
Overcrowding fears are a topic close to the Mayor of London's heart.
A spokesman for Sadiq Khan said: "Sadiq has been clear that we can't have a situation where people don't feel safe on the Tube, and TfL are already taking short-term measures to avoid overcrowding."
Just days into the role, Khan warned that more Tube stations may have to close at busy times in a bid to avoid crushes.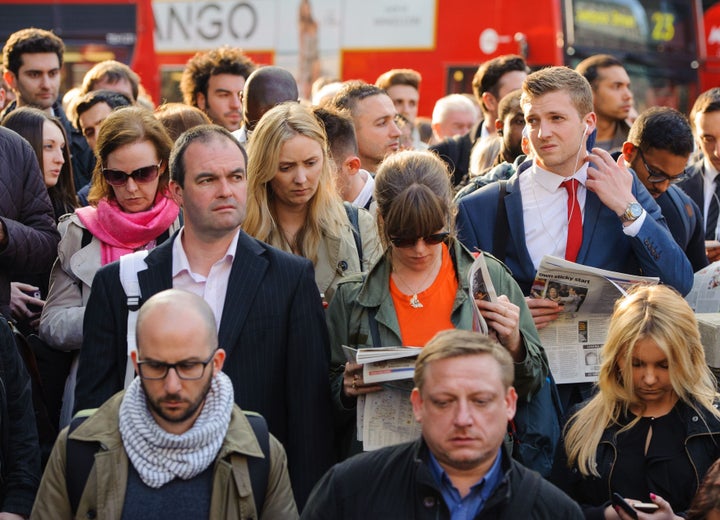 He told Huffington Post UK: "We can't have a situation where people don't feel safe on a platform to get on the Tube, having panic attacks, having palpitations, especially when it's hot weather.
"The short term solution is we've got to make sure that we close the barriers so there isn't overcrowding on our Tubes and on our platforms."
A TfL spokesman said: "Record numbers of people are using the Tube, with over 1.3bn passenger journeys last year.
"London's success-driven growth means the city's population is expected to grow from 8.6 million now to 10 million by 2030.
"We have consistently argued that this means that sustained investment needs to be put into modernising and expanding the transport network.
"That is why we have one of the biggest investment programmes in the world. The TfL-run Elizabeth line, which will open in 2018, will serve more than half a million customers a day on a fleet of brand new 200m long trains.
"Our modernisation of signalling on vast parts of the Tube network, new more frequent trains and our rebuilding of stations like Victoria and Bank is also critical. But we also now need to start building Crossrail 2 as soon as possible to relieve Waterloo and enable London to meet growing demand."
Related