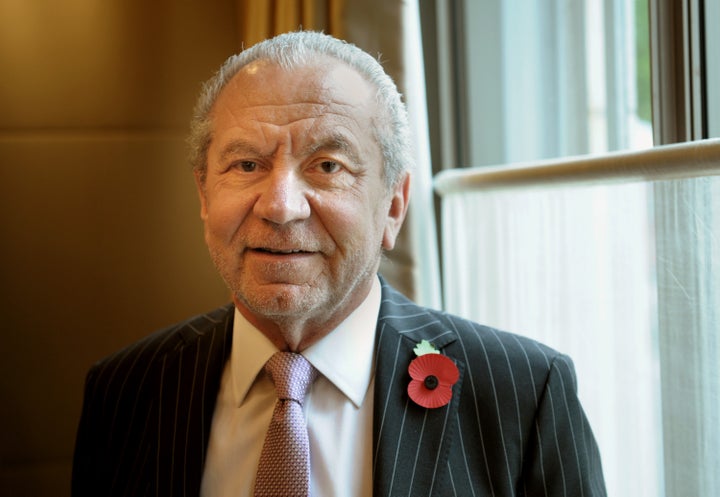 Wading into the on-going anti-Semitism row, the businessman and 'Apprentice' tycoon shared a doctored image of the two men together carrying the caption: "When you're pictured at Nuremberg and claim you were going to a car rally."
Writing his own comment, Lord Sugar said: "Many a true word spoken in jest Corbyn."
The post was met with widespread criticism from his followers, with politicians also condemning it.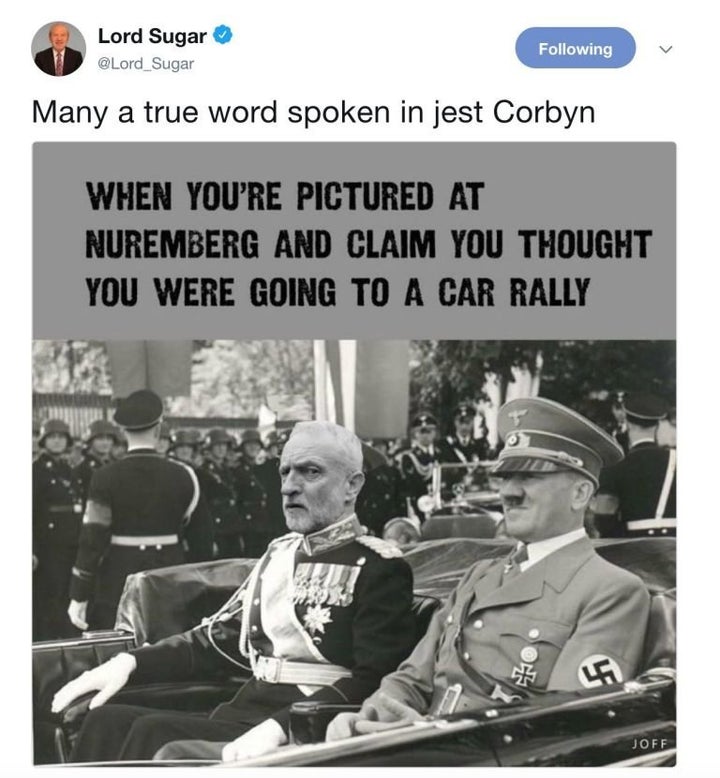 Shadow Chancellor John McDonnell called for him to "delete and disown it" while Shadow Lord President of the Council Jon Trickett branded it "grossly misjudged and deeply offensive".
Labour MP John Mann also labelled the post "demeaning, unwarranted and dangerous", adding: "You damage the fight against anti Semitism with this."
One follower even tweeted Essex police to ask for an investigation into the post:
Lord Sugar originally brushed off criticism telling one person who called the meme "completely disgraceful" to simply "shut up".
Responding to another who called it "distasteful", he responded: "It is a joke , but the angry brigade like to moan."
However, he has since deleted the post and responded to John McDonnell with an apology.
"Dear Mr McDonnell. I am sorry you are offended by my retweet on the picture," he said. "First let me say I am not the originator it has been doing the rounds."
He continued: "You need to get Corbyn to make a firm statement about antisemitism. There is no smoke without fire in Labour."
McDonnell later responded, saying: "I know that like so many Jewish families you will have personally experienced antisemitism. So let's not allow anyone to potentially exacerbate the divisions in our society via Twitter. Instead please come and talk to us and help us address this issue."
Lord Sugar previously acted as Labour's official enterprise champion during Gordon Brown's time as prime minister, but he quit the party in 2015 because of a perceived shift to what he called "Old Labour".
"In the past year I found myself losing confidence in the party due to their negative business policies and the general anti-enterprise concepts they were considering if they were to be elected," he said at the time.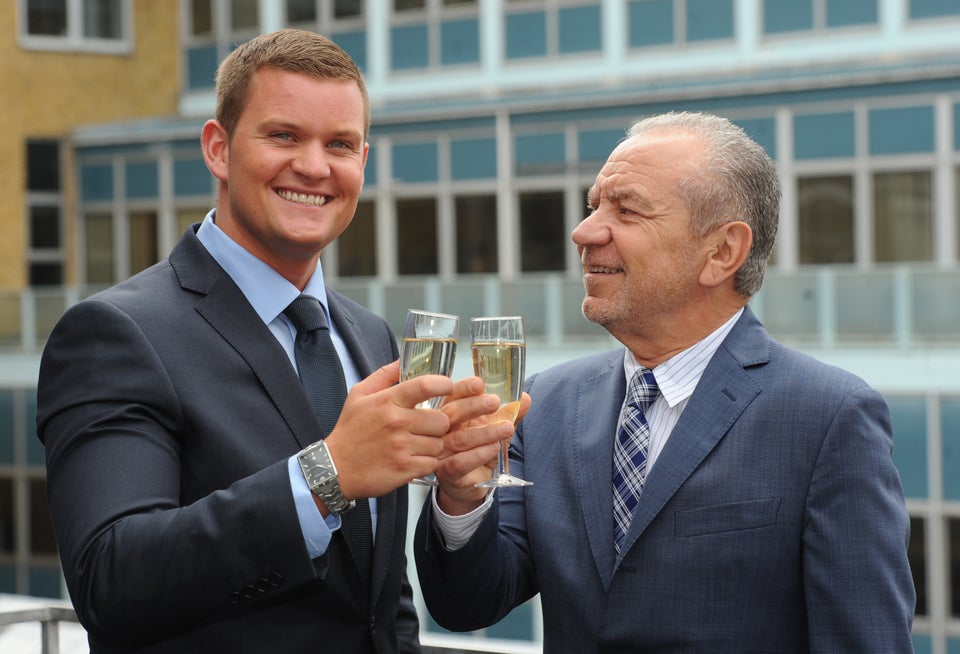 The Apprentice: Where Are They Now?