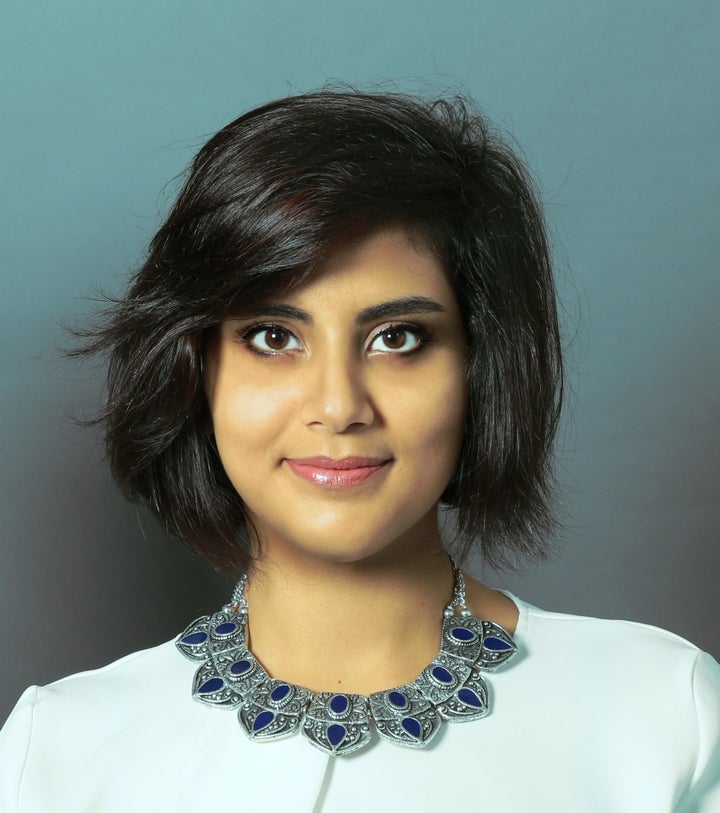 This week, the pair are in the news again for very different reasons.
On Saturday, Meghan celebrated her marriage to Prince Harry in a spectacular ceremony at Windsor Castle watched by a global audience of billions.
Loujain is a well-known campaigner for women's right to drive in the ultra-conservative kingdom. Late last week, we learned that she had been arrested from her home. She was one of at least six prominent women's rights activists detained by the Saudi Arabian authorities.
Loujain has been arrested several times in recent years for campaigning for women's right to drive and the abolition of the male guardianship system. Now, she is the victim of a state-orchestrated smear campaign, designed to undermine the important campaigning that she and other human rights activists have been undertaking.
Along with the other human rights activists, Loujain has been detained and accused of crimes including "suspicious contact with foreign entities" and undermining the "security and stability" of the country. She was branded a 'traitor' to the country by state-aligned media. These arrests come one month before Saudi Arabian authorities will lift the ban on women driving in the kingdom. It is a cruel irony that the very women who championed the right to drive campaign may not be able to benefit from their activism – instead, they may be behind bars instead of behind the wheel.
These accusations are nothing more than ludicrous lies, intended to silence strong feminist voices speaking up for women's rights.
The following morning, it only got worse. A vile and unprecedented smear campaign took over the front pages of Saudi newspapers and spread across social media platforms. Local newspapers like Okaz and Al-Jazirah were filled with aggressive front-page headlines, photos and countless opinion articles, calling the activists spies. On Twitter, one graphic was widely shared, revealing the faces and names of these activists with the word "traitor" stamped across their photos.
We fear that they, like many other peaceful activists and human rights defenders, will be tried and sentenced to lengthy prison terms for their activism. This continued criminalization of peaceful activism and human rights work is repulsive. It's been a week since their arrests, and we still don't know where the activists are, if they have been presented with clear legal charges, or have had access to a lawyer of their choosing.
In recent weeks, Saudi Arabia's Crown Prince Mohammad bin Salman has travelled the world on a PR blitz, shaking hands with fellow leaders while promising positive change in the kingdom. MbS (as he's known) claims women's rights will be respected as part of his reforms. These arrests show those promises to be a lie.
How can the Crown Prince tell the world that he is an advocate for women's rights while locking up activists who have called for the reforms he claims credit for? How can he claim to support women's empowerment when the brave activists who have sacrificed their freedom for the rights and freedoms of Saudi Arabian women in the country won't be able to drive next month?
For government leaders around the world who have been taken in by MbS' talk of reform, we have a simple message: as long as human rights activists are deemed a threat to state security, and as long as the rights to freedom of expression, association, and assembly are equated with terrorism, Saudi reform is not meaningful.
It is clear that underneath all the PR hype and spin, Crown Prince Mohammad bin Salman doesn't care about women's rights and real human rights reforms. Saudi Arabian authorities cannot continue to publicly state they are dedicated to reform, while treating women's rights campaigners in this cruel way. It's time to end the systematic discrimination against women and the repression of the human rights community in Saudi Arabia.
Samah Hadid is Amnesty International's Middle East Director of Campaigns