A gay man who was tortured in Iran and forced to live on the streets when he fled to Europe is facing deportation from the UK – "the first place he has ever felt safe".
Since arriving in Britain last year, Madhi has been sent to detention centres five times amid attempts to separate him from his partner and send him to Germany, where he travelled in 2016 after twice being imprisoned and tortured in Iran for his sexuality.
But while in Germany the 36-year-old – whose last name we have agreed not to publish over safety concerns for his family in Iran – was forced to sleep rough and scavenge from bins to survive. During his time on the streets, he was beaten, received homophobic abuse, and was even defecated on.
In search of "somewhere he could feel safe", Madhi eventually made it to the UK in February 2019 and met his partner, Ian Kane. But despite the dangers he has faced elsewhere, and his fragile mental health, the government wants to send him away.
"Madhi can't take this torture much more," Ian told HuffPost UK. "He has night terrors and he wakes up screaming and crying. It's awful."
Most recently, immigration officers burst into the couple's home in north London on Monday morning and took Madhi to Colnbrook detention centre with the view of deporting him on January 29.
The deportation has since been delayed, but Madhi – who suffers from PTSD – is still being held in Colnbrook despite serious concerns for his welfare.
According to Ian, the Home Office last tried to send Madhi back to Germany in autumn 2019, but German authorities refused to accept him because he had self-harm injuries that had not been dealt with.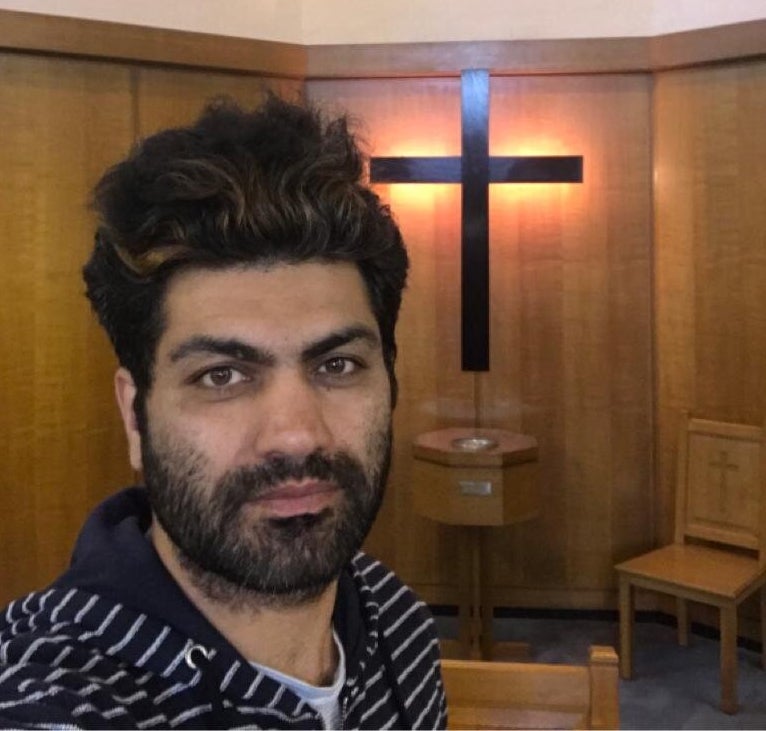 Ian and Madhi's friends said they are seriously concerned about the state of his mental well-being while he's being detained in Colnbrook, with Madhi "terrified" of going back to Germany.
On Tuesday night, Madhi told one of the detention centre's chaplains that he felt "like his soul has left him" since being taken there.
"It's evil what they're doing to him," Ian said. "I don't understand how our Home Office can do this to people.
"He's built an extended family here who love him – he's part of our community," he continued. "This older couple I know are like his grandparents. He goes round there and cooks for them because they can't.
"The man is a beacon of goodness, and I'm not just saying that. He's a beacon of love."
The pair met through Facebook a month after Madhi got to the UK. "We just clicked immediately and our relationship began," Ian said.
"I had a judge question the validity of our relationship – but how do you put a timeframe on love? My parents knew each other three months before they were married.
"I would not be doing this if I didn't love this person to distraction. He's my world."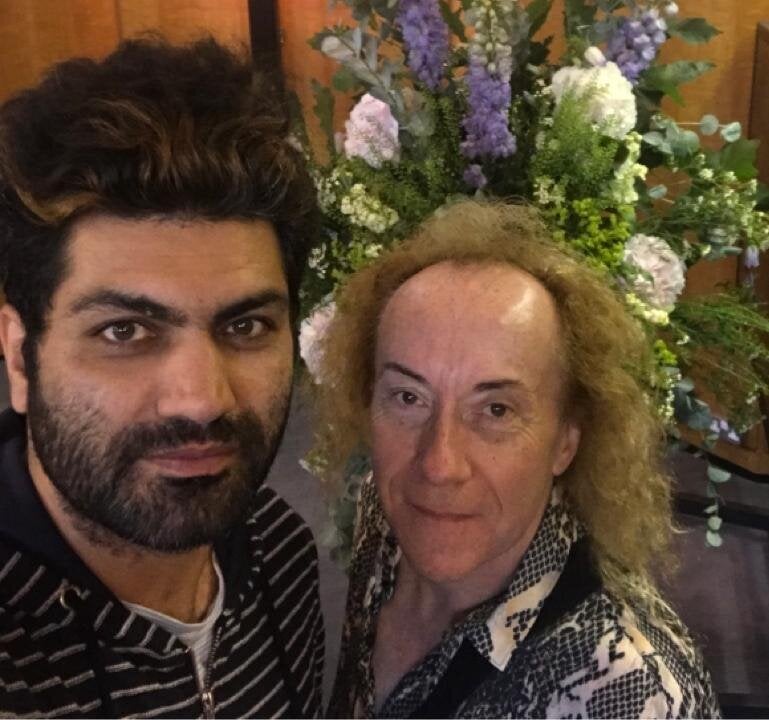 Among those fighting to keep Madhi in the UK are the parishioners at his local church in Enfield, including reverend Melanie Smith. An online petition she launched to end Madhi's detention has been signed almost 9,000 times.
"At the moment, we are just devastated," Melanie said. She told HuffPost UK Madhi has previously said that Britain is "the first place he has ever felt safe".
"People are accepting and he loves our history and he feels English," she said. But being repeatedly taken into detention has left "him scared to be out and scared to be at home".
Melanie said: "He's terrified of Germany. Not quite as much as he's terrified of Iran, but it's all part of the PTSD and trauma he's now suffering."
She added: "He's just a lovely, helpful, sweet chap who wants to be able to invite people round to cook Persian food for them. He wants to read in church. He wants to be part of the life."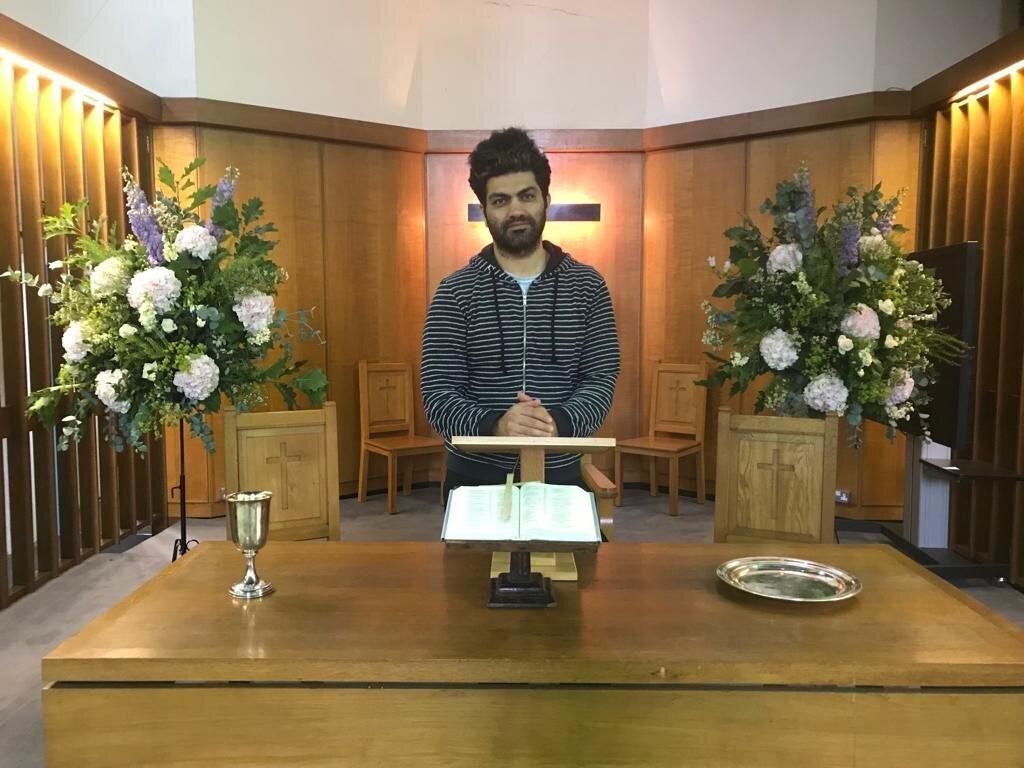 Campaign group Lesbians and Gays Support the Migrants have also publicised Madhi's case. "As queer people, we cannot stand by while members of our community are put at risk through deportation and detention," said spokesperson Sam Bjorn.
"Having survived torture and persecution on the grounds of his sexual orientation Madhi is now facing state violence and persecution at the hands of the country where he has sought sanctuary."
They continued: "Sadly, this is not an isolated case. Those seeking safety and a better life, whether LGBTQIA+ or not, are subject to brutal mistreatment and put in grave danger by our government's shameful hostile environment policies."
Labour's Feryal Clark, Madhi's MP in Enfield North, has demanded that the Home Office allow Madhi to remain in the UK – and immediately release him from detention.
"I'm very distressed to hear about my constituent Madhi's situation," she said. "I have written to the Home Office minister [urging] that Madhi be released from the detention centre, as advised by health authorities."
When contacted by HuffPost UK about Madhi's case, a Home Office spokesperson said: "We do not routinely comment on individual cases."