Malala Yousafzai has completed her degree at the University of Oxford, almost eight years after she was shot for speaking up about every girl's right to education.
The 22-year-old shared two joyous photos from her celebrations; one showing herself covered in cake and confetti, the other surrounded by her parents and two brothers.
"Hard to express my joy and gratitude right now as I completed my Philosophy, Politics and Economics degree at Oxford," she wrote on Twitter. "I don't know what's ahead. For now, it will be Netflix, reading and sleep."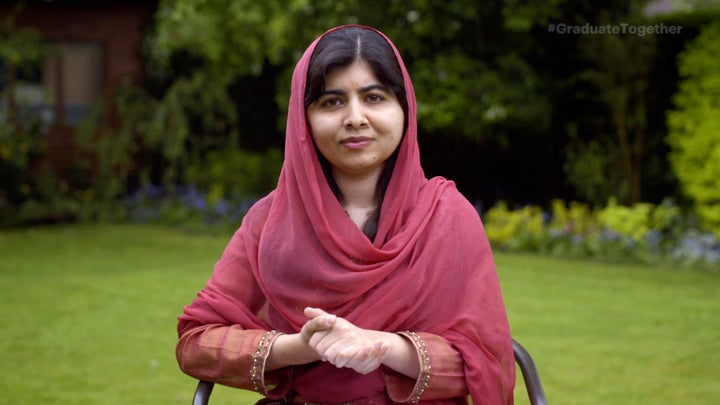 The University of Oxford has cancelled all official degree ceremonies taking place between May and August 2020 due to the coronavirus pandemic, but it looks like Yousafzai had a well-deserved, low-key celebration nonetheless.
The Pakistani-born campaigner became the youngest Nobel Prize laureate in 2014 thanks to her work campaigning for every girls' right to education. She was just 15 years old when she was shot on the way home from school by the Taliban in 2012.
Five years on from that life-changing incident, she joined Oxford's Lady Margaret Hall college and attended her first lecture.
It's perhaps a little comforting to know even Malala Yousafzai doesn't know exactly what she'll do next after university.
But armed with a degree and supporters around the world, we're sure great things are ahead.