When it comes to dramatic weight loss, almost every person has a turning point. For Ross Gardner, 39, from Florida, USA, it was when he had to buy two aeroplane seats.
It kickstarted a personal journey into finding more about his eating habits, and consequently taking up exercise and ditching his 15,000 calorie a day diet, which was six times the recommended daily amount for the average male.
Overall, he has dropped from a whopping 28 stone to just 14 stone.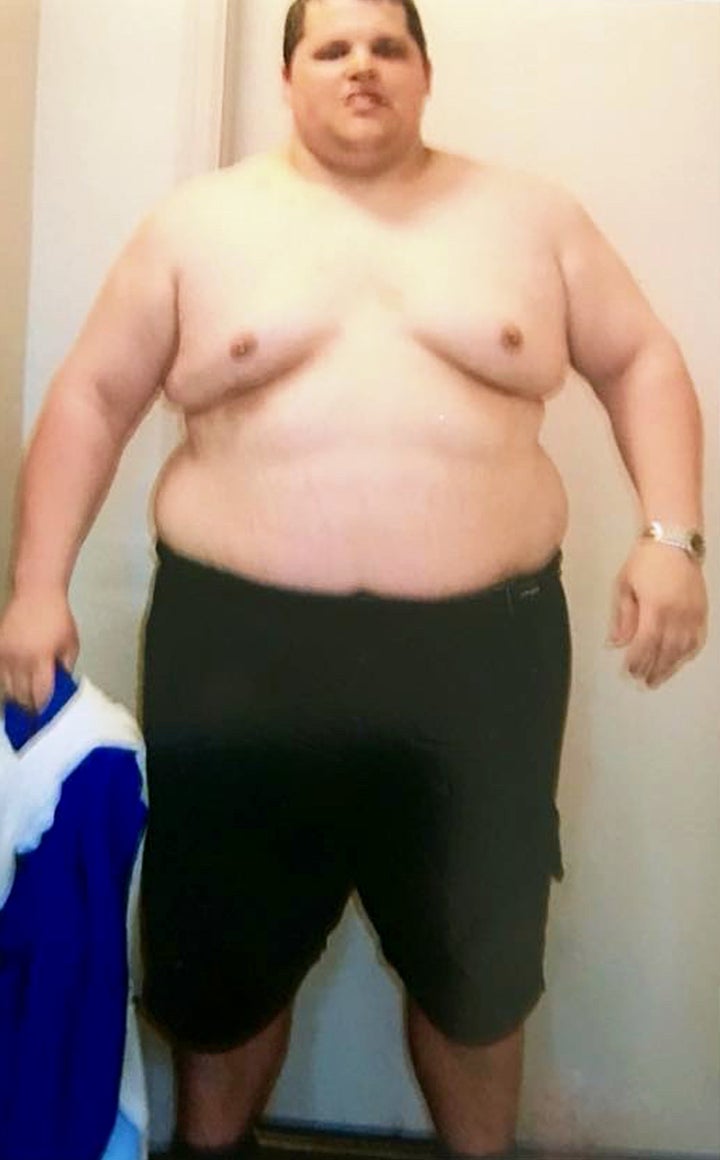 On a luxury trip to the Bahamas, Ross was left red faced after he was stopped at the airport and forced to pay double the price for two seats due to his size.
Doctors then warned Ross that he had less than three years to live, so in a desperate bid to turn his life around he ditched his daily diet of pizza, burgers and Jack Daniels.
The super slimmer shed half his body weight in 10 months and after undergoing surgery to remove 6lbs of excess skin, he now has his life back on track.
This is what he looks like now: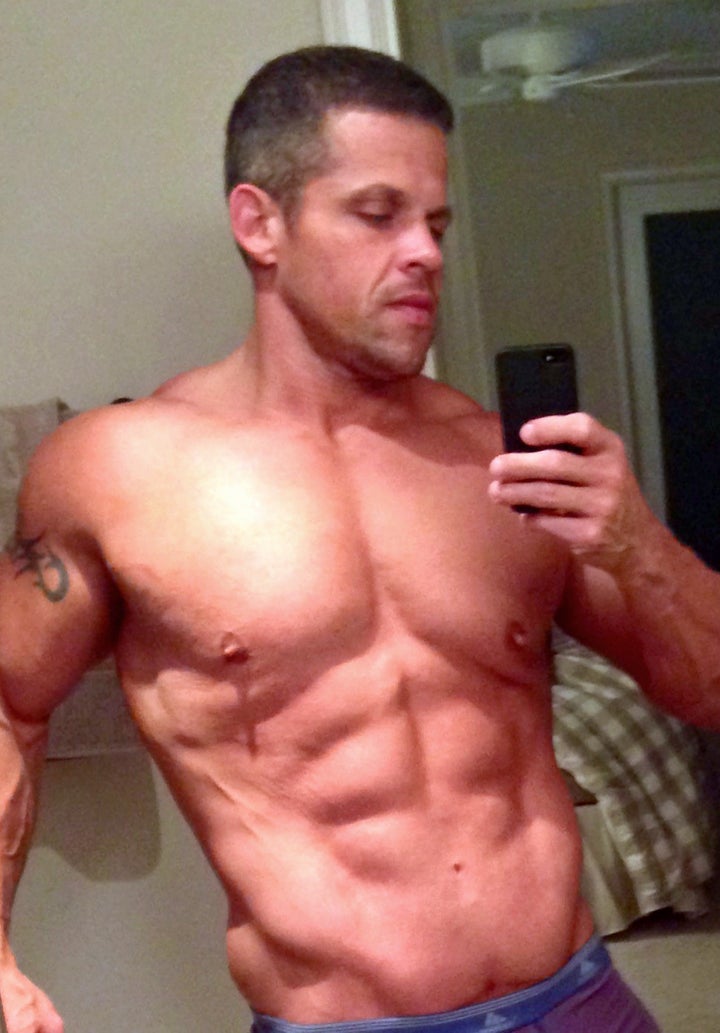 Ross, a chiropractor, said: "I didn't recognise the person staring back at me in the mirror, I was absolutely huge.
"One day at work I bent down to pick up a napkin and my trousers ripped completely in half, it was awful and had to go straight home to change them.
"And I was left completely humiliated when I was forced to buy two plane seats on a flight from Ohio to Miami.
"In five years I had put on 14 stone and despite telling myself daily that I would start a diet, I never did.
"I would drink nearly a litre of Jack Daniels every evening and then binge on food until 2am before I went to bed so I wouldn't be hungover in the morning.
"I didn't take my shirt off once in 6 years in front of anyone, I was too ashamed of my bulging belly.
"I finally realised what I was doing to my body and decided to make serious changes, I swapped 15,000 calories for 2,500 and in 10 months, and I lost around 15 stone."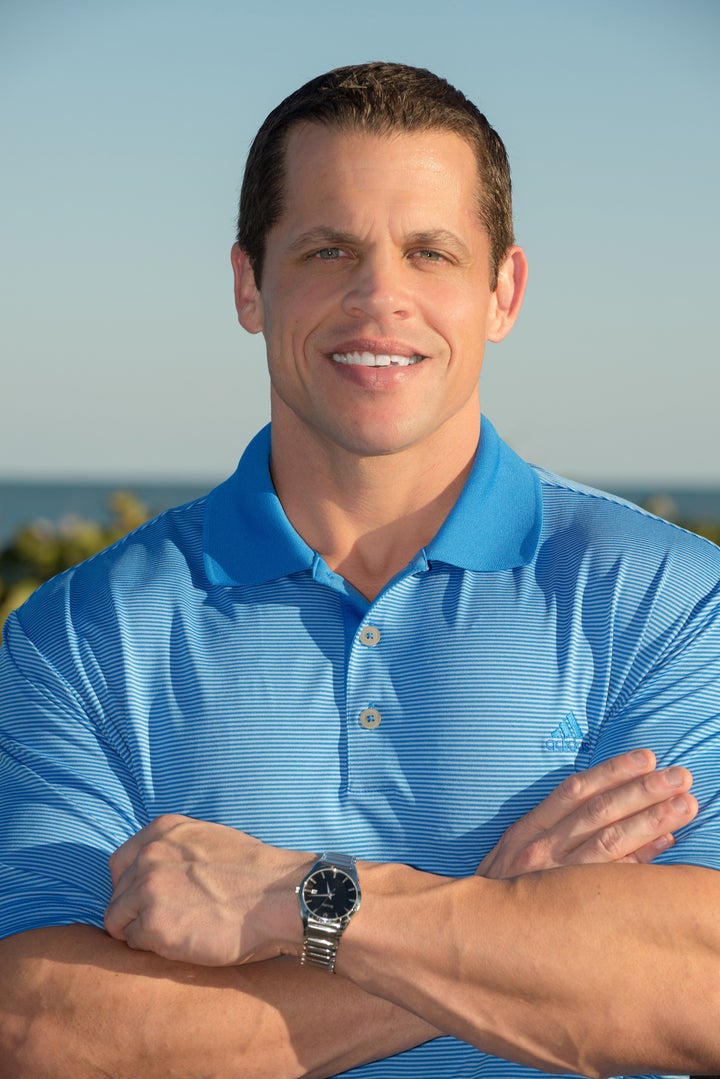 "I now feel like a new man and I want to encourage others that it is never too late to turn your life around."
Ross worked as a waiter in a large restaurant chain and, over the course of five years, piled on 14 stone after eating 15,000 calories every day.
He added: "I wasn't a fussy eater, I would eat it all, you name it and I would eat it.
"It was exhausting being that heavy, I was on my feet all day so when I got home I wouldn't move all evening.
"My mom would come round my house and leave scales in the middle of my kitchen floor, which was her way of telling me I needed to lose weight, but as soon as she left I would toss them to one side.
"My clothes were a size XXXL and I had to wear slip on shoes as I couldn't reach my feet to tie my shoelaces.
"I realised I couldn't carry on the way I was and the main turning point for me was when I was on a cruise to the Bahamas with work, I was flying from Ohio to Miami and I was forced to buy two plane seats.
"It was humiliating, I sat indoors for the whole holiday as I couldn't enjoy myself, I even refused to get off the ship in Miami.
"My uncle recommended I see a doctor so I took medical leave from work and went to see a weight loss specialist.
"The doctor did a series of tests and told me that if I carried on with what I was doing I would be dead in three years.
"Straight away I quit alcohol and smoking and attended behavioural therapy to figure out why I was using food to make myself feel better.
"I went from binging on 15,000 calories in one or two sittings to eating seven or eight times a day, with each meal being around 200 calories.
"In the first week I lost half a stone and from there the weight just kept falling off, it actually got to the point where I struggled to stop losing weight and I had to higher my calorie intake to maintain a healthy weight."
In just 10 months Ross had lost more than half of his body weight but, due to his extreme weight loss, he was left with no other option than to have a 360 body lift to remove his severe excess skin.
Now weighing a healthy 14 and a half stone, Ross is determined to help others.
Ross said: "My belly button was down by my knees and I had to tuck my skin into my shorts to hide it, it was humiliating.
"The surgeon removed 6lbs of excess skin from around my torso and after the long and difficult recovery I felt like a new man.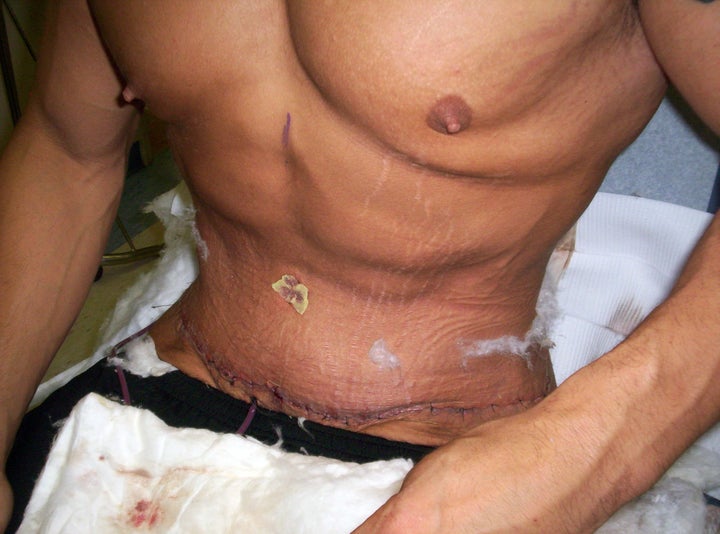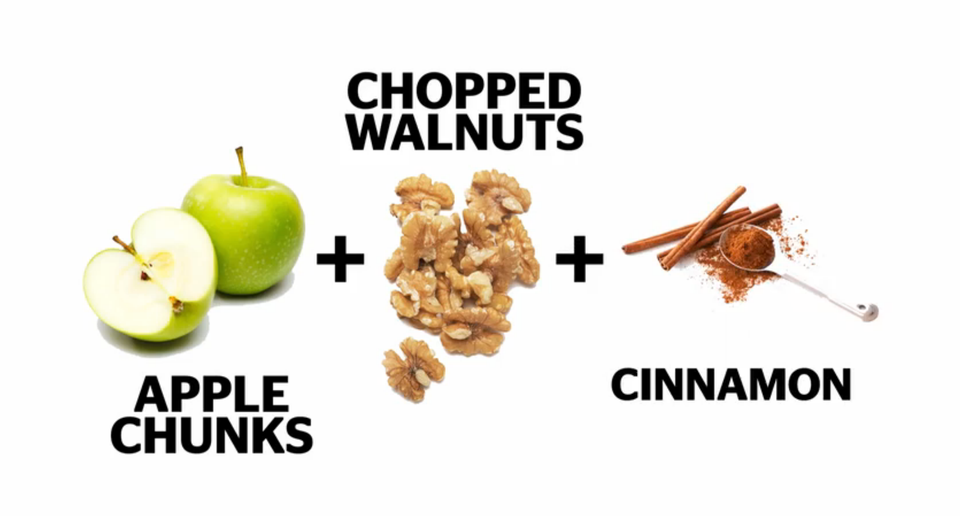 "I went to the gym six or seven times a week, and still do now, and because of this I didn't have to have surgery on my arms or legs which was a great relief.
"I went back to medical school and I have just qualified as a Chiropractic Physician, I now help others and want to prove that it is never too late to turn your life around."
DIET BEFORE

BREAKFAST – Three sausage, egg and cheese McMuffins with two hash browns

LUNCH – 12 inch cheese steak with French fries OR two burgers with onion rings

DINNER – Whole pizza

SNACKS – Buffalo wings, cheezits, cheese and crackers

DIET AFTER

BREAKFAST – Egg whites, strawberries, cashew milk

LUNCH – Chicken and broccoli OR fish with lentils and black beans

DINNER – Chicken, fish, venison or bison with vegetables