A dad-to-be taking part in a maternity photoshoot decided to use the moment to spring a wonderful surprise on his partner.
Louis Bruno sneaked an engagement ring in to the shoot with Lorenza Pardo, who was 26 weeks pregnant at the time.
Initial shots of the couple showed them happily laying outside together in the sun.
When Pardo least expected it, Bruno pulled out the ring.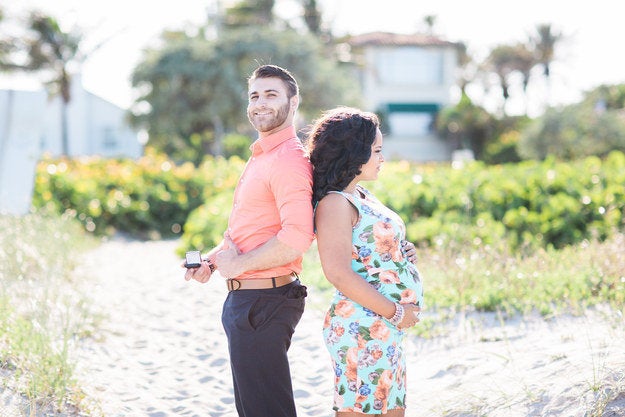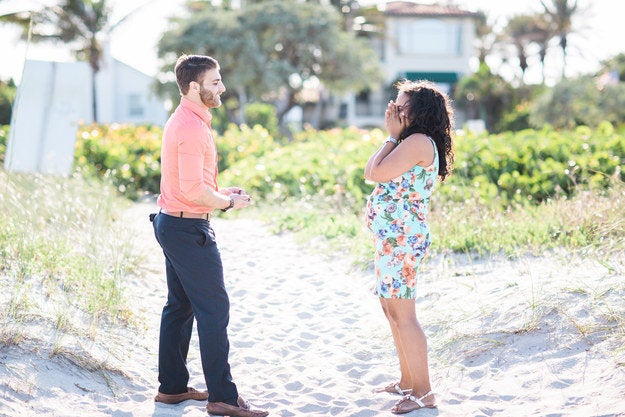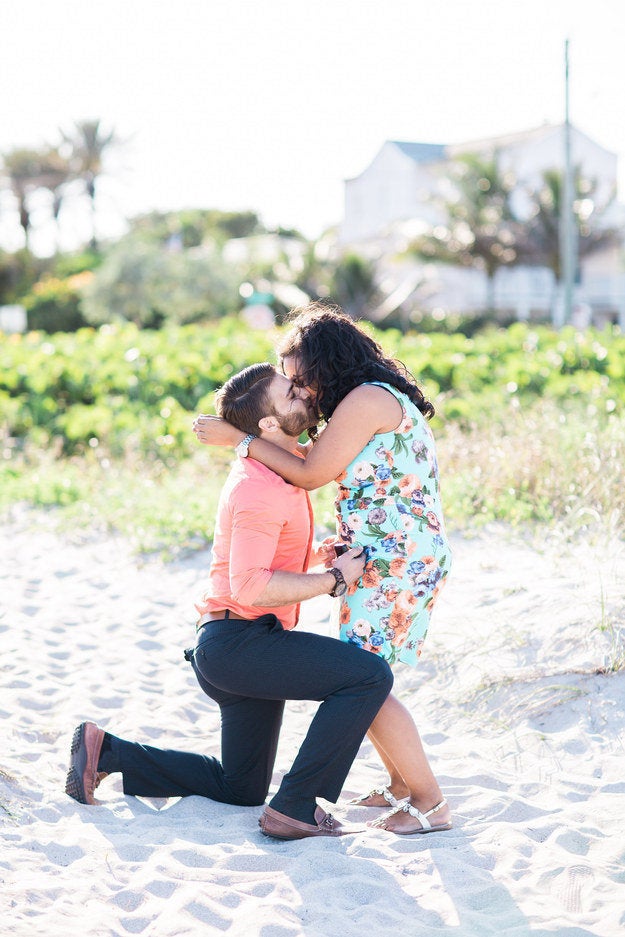 "I was looking at Louis' face, so I didn't see the ring at first. Then, when I saw it, I just broke down."
Pardo said she was extremely emotional, especially with her pregnancy hormones, and all she could do was cry.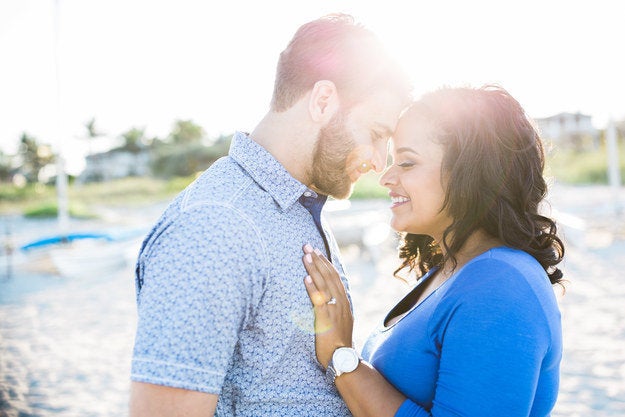 Kevin Cucci, the photographer from artCimages Photography who did the shoot, said it was a "blast".
"They are such a beautiful, inspiring couple," he told The Huffington Post UK.
"It brought tears to my eyes behind the camera as he pulled the ring out to propose.
"Such an awesome moment."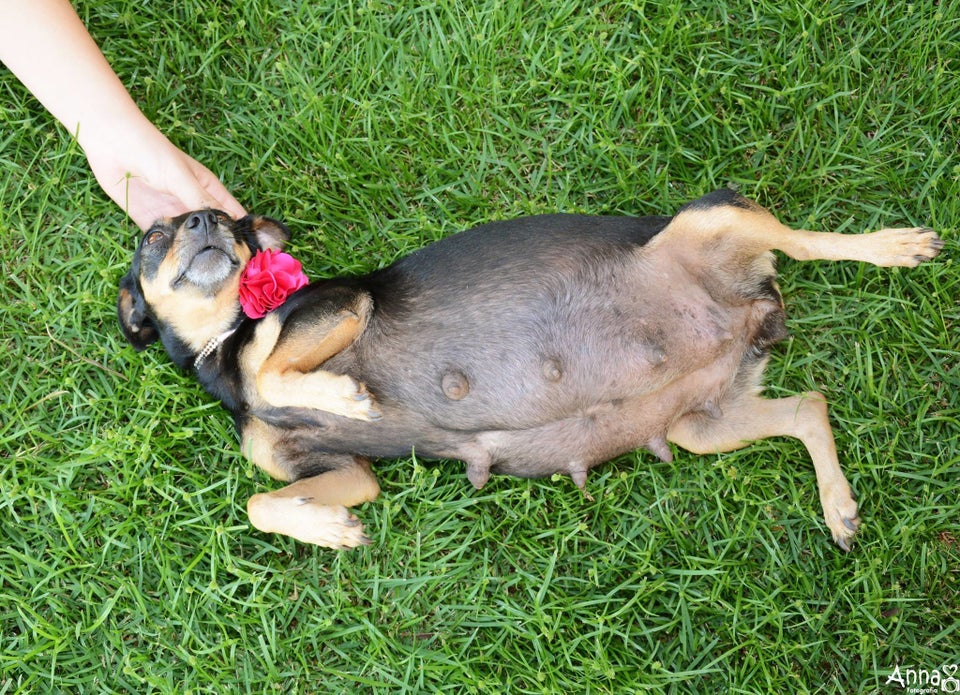 Pregnant Dog Nails Maternity Photoshoot