Van Gaal will reportedly be told next week he is not returning to Old Trafford as manager for a third season.
According to the BBC, Mourinho's deal was agreed in principle before Manchester Untied defeated Crystal Palace to win the FA Cup at Wembley on Saturday evening.
Jose Mourinho, 53, has been without a job since Chelsea sacked him in December.
Mourinho's agent is due to fly to Britain on Tuesday to finalise the deal, Sky News reports.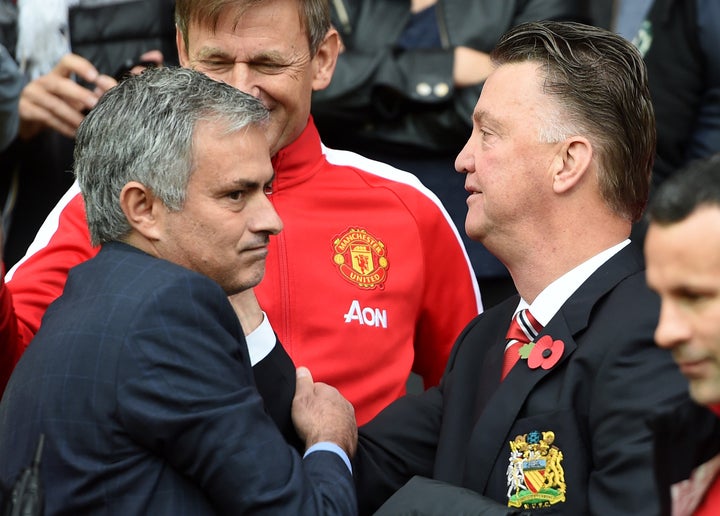 At a post-FA Cup press conference, Van Gaal played down claims he could lose his job.
He said: "I show you the cup and I don't discuss it with my friends of the media, who already sacked me for six months.
"Which manager can do that, what I have done?"
He added: "I don't want to talk about leaving the club."
Sutart Mathieson, who covers United for the Manchester Evening News, wrote: "If you know you have the United job, why do you have to put the message out minutes after LVG has won the FA Cup?
"It embarrasses the club and points to a decision not having been fully made yet.
"United have to come clean and say one way or another put an end to the speculation."
Saturday's FA Cup is the first time Manchester United has won the title for 12 years.
But the club finished a disappointing fifth in the Premier League.
Previous United manager David Moyes, who succeeded Sir Alex Ferguson, was sacked after just 10 months in April, 2014.