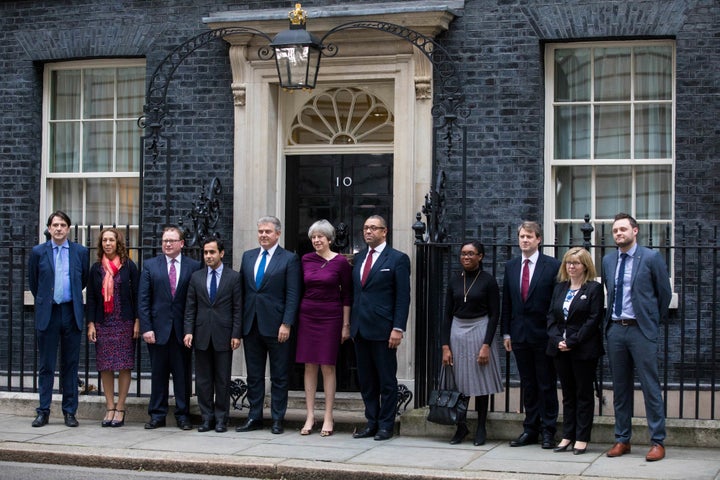 So the Conservative party has just appointed Maria Caulfield, the MP for Lewes, as its new vice chair for women.
You might think that one of the criteria for such a role would be a firm commitment to women's rights - underpinned by the strong belief that women should be trusted to make their own decisions in pregnancy. You would be wrong.
It's one thing to be personally opposed to abortion, to think it's not a choice you would make for yourself. It's a position many take before themselves confronting the unenviable situation of an unplanned pregnancy, or a pregnancy they cannot continue. But it's quite another to appoint yourself as the "voice of the unborn" and to seek to restrict other women's right to make that choice – which is precisely what Maria Caulfield has done.
The new Conservative vice chair last year led the charge against an attempt by Diana Johnson MP to update our out-of-date abortion legislation by decriminalising abortion up to 24 weeks, and removing the threat of criminal prosecution from women who end their own pregnancies.
Under laws passed in 1861, any woman who procures her own miscarriage can be sentenced to prison for life. The 1967 Abortion Act did not scrap those sanctions, rather it created exemptions to prosecution when a woman met certain grounds and two doctors gave her legal authorisation. They are laws now widely out of step with modern medicine and principles of patient autonomy.
Those laws were passed long before anyone could have imagined that women in desperate circumstances might be able to obtain pills online. Today, that is precisely what they are doing – women in situations of domestic violence, women who do not have the funds to travel sometimes long distances to clinics, and women who do not have access to NHS funded abortion services are turning to the internet for help.
In doing so, they face one of the harshest criminal sanctions for abortion in Europe.
Decriminalising abortion does not mean deregulating it – it means abortion could be regulated in the same patient-centred way we govern all other healthcare procedures (there's no other comparable medical intervention which requires two doctors to give legal permission), and it would mean no desperate woman would face prison for taking matters into her own hands.
Maria Caulfield has campaigned vigorously against this and for the continued criminalisation of women. In a speech to parliament riddled with inaccuracies not befitting for a former healthcare professional, she declared that too often: "debates about abortion—about the risks involved and the rights of the unborn child—are shut down; but I, and many colleagues who share my views, will not be silenced as we seek to be a voice for the voiceless, and as we argue for more modern and humane abortion law that upholds not only the dignity and rights of women but the dignity and rights of the unborn child."
The dignity and rights of women are not upheld by an abortion law which denies women the right to make their own decisions about their own bodies.
And they will certainly not be well served by a Conservative vice-chair for women who does not believe women can be trusted to make their own decisions.
Clare Murphy is Director of External Affairs at the British Pregnancy Advisory Service