Far-right French leader Marine Le Pen has accused a BBC presenter of warmongering, snapping at a question probing her resilience to Russian aggression.
Le Pen, who heads Front National and is leading the French Presidential race, went into a furious rant when asked if she would protect the Baltic nations that straddle Europe's border with Russia.
"You want war at all costs," she raged at Newsnight's Emily Maitlis in an interview on Tuesday.
"What is your problem? You want to go to war. Do you like war? You want conflicts - you want us to start World War Three!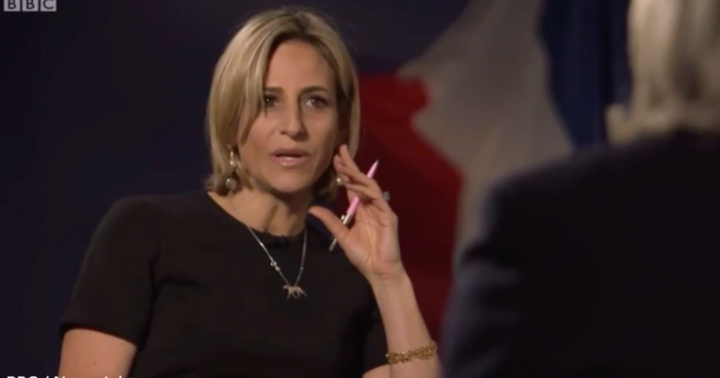 "At the moment, no-one wants to go to war with anyone. I'm happy to go into all the hypotheticals, but no-one is going to war with anyone.
"No-one wants to go to war with anyone else."
A resolute Maitlis furiously shook her head in disagreement.
Speaking on the eve of Britain triggering Article 50 to formally begin its withdrawal from the EU, Le Pen said of Russia's annexing of Crimea in Ukraine - "these things happen".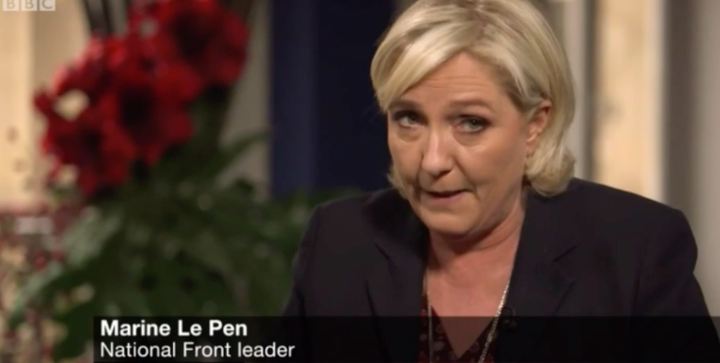 "There was a territorial conflict with Ukraine - these things happen. Now it has to be resolved diplomatically...
"I think the previous American administration in effect put the Berlin Wall on wheels and pushed it back to Russia's borders."
Le Pen met with Russian President Vladimir Putin five days ago on a trip to Moscow.
Putin reportedly wished her "good luck" and said he had no plans to meddle in France's upcoming two-round Presidential election.
Le Pen has previously said she admires Putin and called for the EU to lift economic sanctions imposed on Russia over its role in the Ukraine conflict.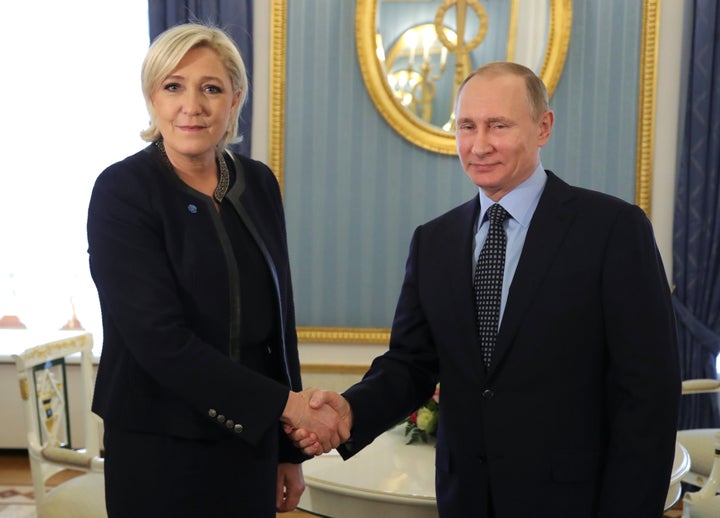 Le Pen's father, Jean-Marie, successfully lead the Front National to the second round in 2002, but was wiped out by the centre-right RPR.
Currently, the party is set to achieve that same feat, but at the hands of centrist Emmanuel Macron, who has sat in the current Socialist Party President's first government.
France will hold its first round ballot on 23 April, with a run-off between the two highest polling candidates set for 7 May.
Watch the full interview between Maitlis and Le Pen below: