Standing outside Tottenham Police Station on Thursday, hours before her annual cemetery visit, Carole Duggan eagerly gave the same responses to the same questions she's been asked for five years.
She was smartly dressed in white, polite - but barely present.
The grief that gripped her on August 4, 2011, when police shot her nephew Mark Duggan dead, less than a mile away on Ferry Lane as he stepped out of a minicab, has never left her.
For the Duggan family there is "no peace". Without answers the "injustice" has remained raw, the grief fresh and the rhetoric necessary.
"It's not getting any easier," Carole said, reflecting on the fifth anniversary of Duggan's death, age 29.
"It's getting harder, it's getting a lot harder for Mark's mother and Mark's brother because we haven't had any answers and we're still being attacked... the family name. Mark's still being deemed a gangster. And we're still fighting to turn all these negatives into a positive."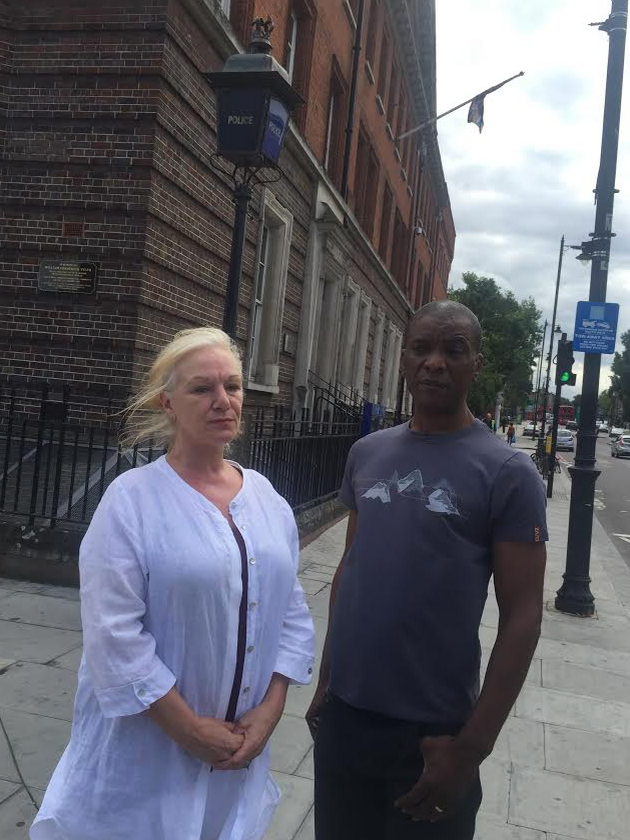 Duggan's death has had a knock-on effect to his family, "damaging it badly". His mother, Pamela, has cancer. His father, Bruno, died within a year of his shooting. His younger brother Marlon is broken - "he just can't get his head around Mark not being there". Then there's Duggan's children - the oldest of whom is now 15 and being homeschooled - who are "suffering badly because they've never had any help of support".
Carole said: "So it is a very, very difficult time... and it is very difficult to keep the family together because everyone is hurt, and more so because no one was ever held accountable."
"The danger was in the weapon rather than in the person," he said of Duggan's shooting, even though he was unarmed when he was shot in the bicep and chest.
Carole: "Maybe if police were to come out and hold their hands up like we've said in the beginning, like Mark's mum said in the beginning, and admit what they've done, we may be be able to move on... but it will never bring Mark back. We will always have that loss."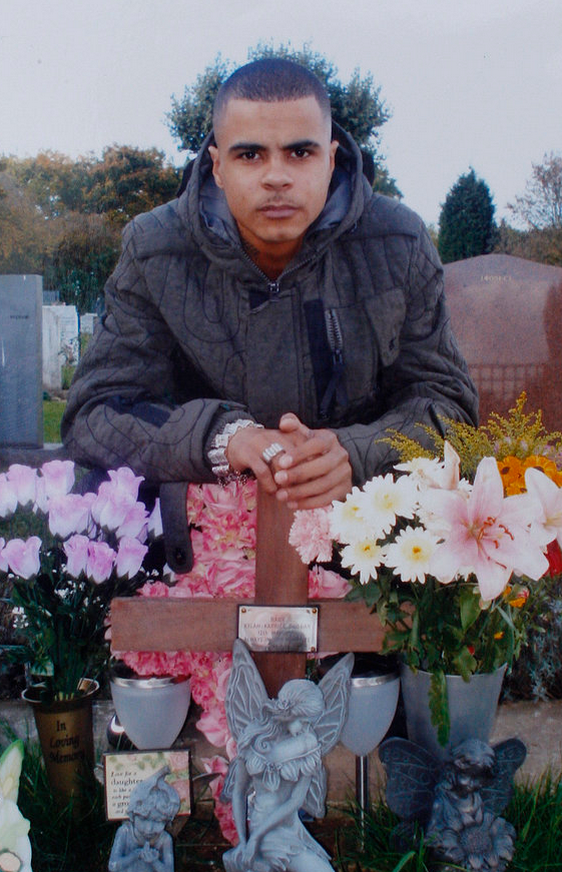 When police shot fellow Tottenham resident Jermaine Baker dead in December 2015 while he sat unarmed in a car as part of a crew attempting to free a prisoner in transit to court, Carole was reminded of Duggan's killing, and worse yet, that the family's then four-year fight for justice had achieved very little.
"We thought, and we did have a banner saying, 'let Mark be the last to die'... and he's not.
"There's been a lot more deaths. Just recently in Liverpool they killed an 18-year-old (Mzee Mohammed died in police custody in July) boy. After Mark's death they shot Jermaine Baker. Another Tottenham resident. So they're not stopping and I really hate that term, 'lessons will be learned' because they're not learning any lessons, they don't want to learn... they wanted to desensitise us to deaths in custody and accept them and we can't do that." (An officer is currently being investigated for homicide over Baker's shooting).
Carole knows justice is not always swift, not least because she is being supported on the anniversary of Duggan's death by Stafford Scott, a community advocate who has fought with the family since day one, and for countless other victims of racism and injustice.
"All I can say is that when I stand next to people that have been campaigning for 20 years (Scott) that tells me that we're not going to get justice over night, and if we do get justice it's going to be far, far away... in many, many years to come.
"All we can say is that we are still going to be seeking justice for Mark as long as it takes and I hope the public can support us in that journey."
On Saturday Scott, along with Tottenham Rights and the Mark Duggan Justice Campaign, will hold a day of "action, remembrance and community healing" to mark the fifth anniversary of Duggan's death, and those of four other Tottenham residents killed by police since 1985.
The five Tottenham residents being remembered are:

Cynthia Jarrett: Died of heart failure during a police raid on her Tottenham home on October 5, 1985, which, in part, led to the Broadwater Farm riot the following day.

Joy Gardner: Three police officers were acquitted of manslaughter after Gardner died on August 1, 1993, four days after being bound and gagged while served with a deportation order.

Roger Slyvester: Died on January 19, 1999 after slipping into a coma after being arrested by eight police officers. A corner later ruled he was "unlawfully killed".

Mark Duggan: Shot dead by police after being stopped in a taxi in Tottenham on August 4, 2011 while transporting a gun.

Jermaine Baker: Shot dead by police outside Wood Green crown court during an attempt to free two prisoners on December 11, 2015.
Scott is bored by the suggestion: "This is five years on. We've done it every year (remember Duggan's death).
"The media seems to think this is the first time we're doing it. I can't think of a reason why there would be trouble. Why anyone would come to Tottenham to hijack everything. We think this rumour was put into the media by Scotland Yard. Everyone that comes here Saturday is simply here to support the community, a resilient community."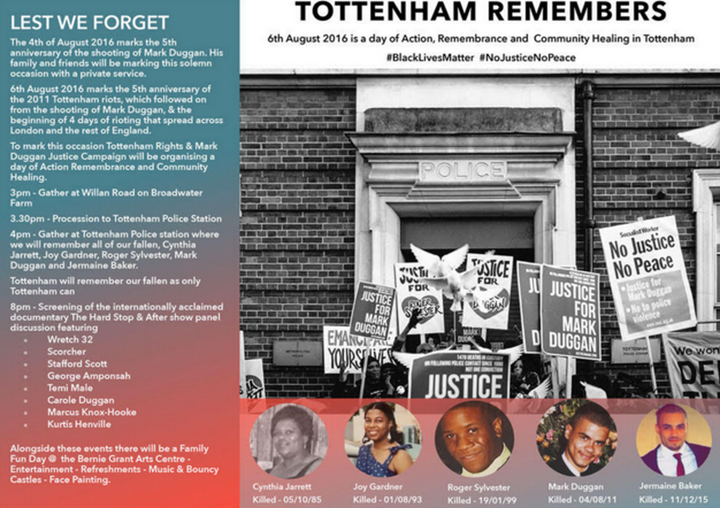 Scott said the event, which will feature guest speakers including Carole, and the screening of The Hard Stop, a critically-acclaimed documentary which details the aftermath of Duggan's killing, will "send a message to the rest of England that we remember our fallen."
He wants Black Lives Matter, the worldwide movement whose banners were hoisted by protests across the UK following the deaths in American last month of Alton Sterling and Philando Castile, to pay particular attention.
"We will also be sending a message to those young people at Black Lives Matter to say, 'don't just live across the water, because there's enough issues here, because we're not living in a post-racial Britain'."
Scott added: "Justice is a bit like charity, it begins at home. If you can't get justice for people in England, you can't get justice for people across the Atlantic. Come and support us. Come and see what it is like to live in a community that is impacted by oppressive policing the way that this black part of the Tottenham community is. Come support a real genuine, family-backed campaign for justice."