Unilever, the world's second largest grocery manufacturer, reportedly halted deliveries its products including Marmite, Flora, Pot Noodle and PG Tips after Tesco reportedly refused to pay more for them after the pound fell in value.
Unilever owns hundreds of brand including Ben & Jerry's, Magnum, Coleman's mustard, Lipton, Stork and Cornetto which were all not being sold online by Tesco. The crisis is now reportedly "resolved".
According to Oxfam, Unilever is one of 10 companies that owns the vast majority of the global grocery industry - as evidenced by this infographic below.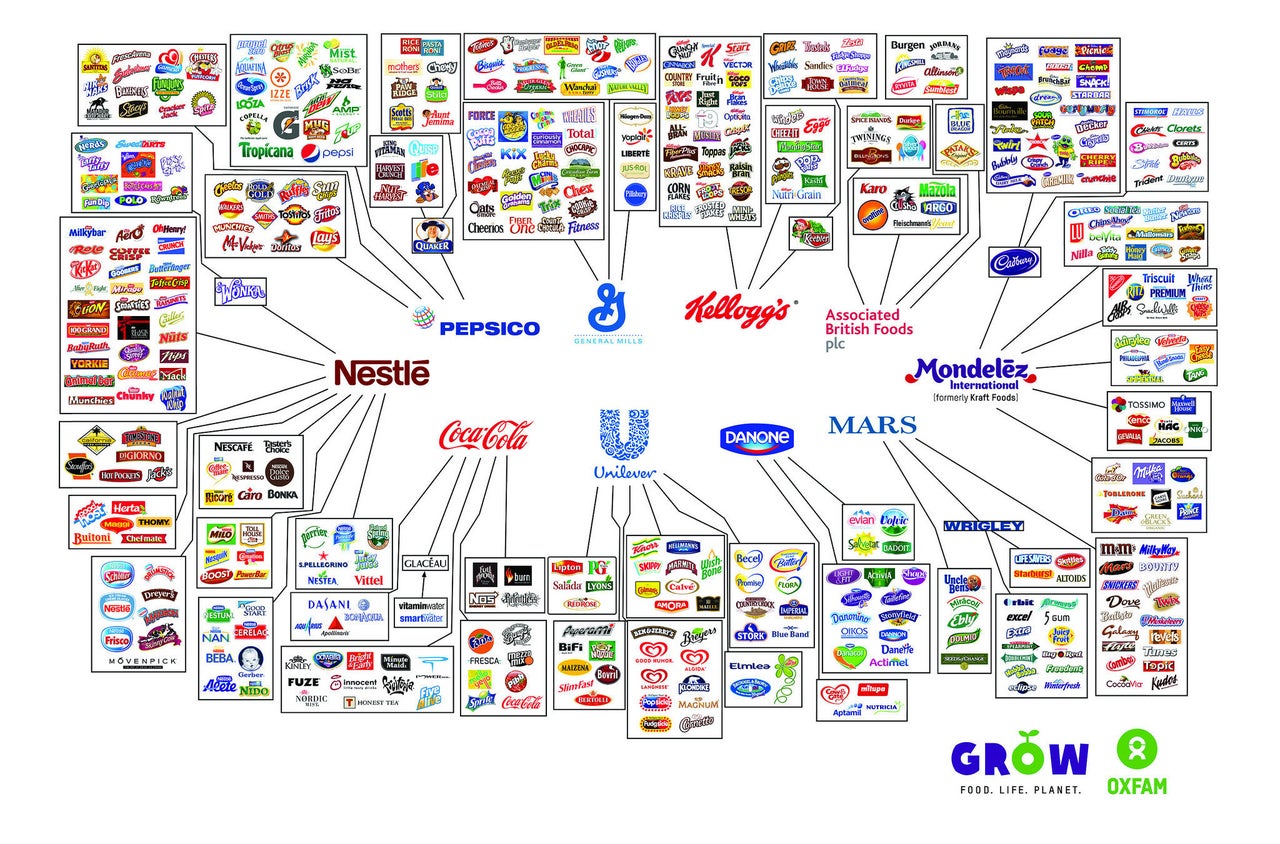 The infographic, released in 2014, seems all the more pertinent as consumers realise that Unilever's dispute with Tesco meant a lot more than just Marmite left be leaving our shelves while the dispute was unresolved.
When it released the infographic, Oxfam said: "It sounds like a conspiracy theory, but it's true: There really are 10 companies that control most of the food and drinks you'll find in the grocery store. Between them, these giants—whose revenues add up to more than a billion dollars a day—own hundreds of common brands, from Cheerios to Odwalla to Tropicana."
It released the image as part of its 'Behind the Brands' campaign calling on big businesses to be ethical.
The charity quoted a USA Today writer saying: "Why should these huge companies care about doing business responsibly? First, because their global operations touch countless lives. "These corporations are so powerful that their policies can have a major impact on the diets and working conditions of people worldwide, as well as on the environment.
"Second, because shoppers these days think about factors like fairness and sustainability—and we're increasingly (and successfully) demanding that the brands we buy do the same. These food companies may be big, but no company is too big to listen to its customers."