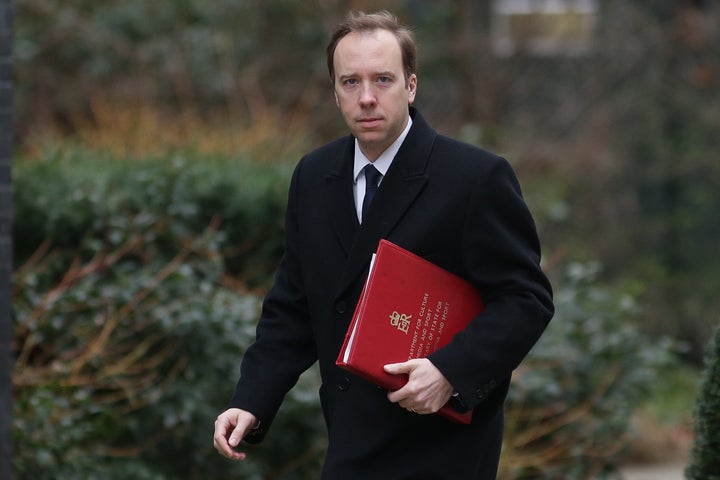 Digital Secretary Matt Hancock has told MPs that the "Wild West free-for-all of the internet companies" has to come to an end in light of the Cambridge Analytica scandal.
The Tory minister, who made the statement during culture questions, went on to say that the incident represented a "turning point" in the debate.
He later warned Facebook could face fines of up to £1.1bn - or 4% of its global turnover - under the government's new Data Protection Bill if it fails to "play by the rules" and that bosses should "grow up" and ensure their own terms and conditions were being properly enforced.
He said: "We have shown and made the case over the last year that this Wild West free-for-all of the internet companies has got to come to an end. I think this is a turning point."
Hancock's comments comments come after a whistleblower accused data analytics firm Cambridge Analytica (CA) of harvesting the data of 50 million Facebook users, information that was then allegedly used by Donald Trump's campaign team to target voters in the 2016 presidential election. CA denies claims of any wrong-doing.
Speaking this morning on BBC Radio 4′s Today programme, Hancock called for more government control of big tech companies' use of data, saying they need to be "far, far more transparent".
"It shouldn't be for a company to decide what is the appropriate balance between privacy and innovation and the use of data," he said.
"Those rules should be set by society as a whole and so set by Parliament – that's the approach we are taking."
Hancock continued: "You should consent to how your data is used... consent that is meaningful to people about how their data should be used."
The MP also conceded he would now be changing the settings on his own app, called Matt Hancock MP, after complaints that it was harvesting the data and photos of users.
Speaking to ITV's Good Morning Britain after criticising Facebook, Hancock admitted he received complaints about the way his app accessed users' data.
He said: "We updated the privacy settings on that app after getting the feedback that came with the launch. We significantly strengthened the privacy settings because of this sort of feedback."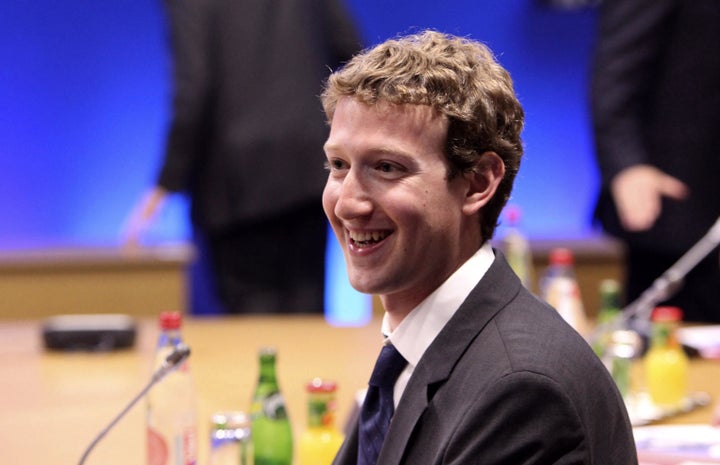 On Wednesday Facebook founder Mark Zuckerberg broke his silence around the CA scandal, apologising for a "major breach of trust" and voicing his support for some external regulation of the site.
The 33-year-old told CNN: "It's a responsibility to protect people's data and if we can't do that then we don't deserve to have the opportunity to serve people."
"I'm actually not sure we shouldn't be regulated," Zuckerberg continued.
"In general I think technology is an increasingly important trend in the world and I actually think the question is more 'What is the right regulation?', rather than 'Yes or no? Should it be regulated?'.
In a separate post announcing new regulations proposed by Facebook following the CA scandal, Zuckerberg wrote: "I've been working to understand exactly what happened and how to make sure this doesn't happen again.
"The good news is that the most important actions to prevent this from happening again today we have already taken years ago. But we also made mistakes, there's more to do, and we need to step up and do it."
Zuckerberg set out three steps Facebook would take to fix the situation:
To investigate all apps that had access to large amounts of information before a 2014 change that restricted access to data and ban any app that doesn't agree to a "thorough audit". "We find developers that misused personally identifiable information, we will ban them and tell everyone affected by those apps," Zuckerberg said.
To restrict developers' data access, such as removing access to data of people who've not used an app for three months. "We will reduce the data you give an app when you sign in ― to only your name, profile photo, and email address," Zuckerberg said.
Introduce a tool for every user to assess the apps they've used and offer an easy way to revoke their permission. This tool exists but will be put in a more prominent place on peoples' news feeds, Facebook said.
On Thursday, Germany's justice minister said she had asked to speak to Facebook executives to find out whether the social media site's 30 million users in the country were affected by a scandal involving the handling of personal data.
Katarina Barley said it must be possible for users of social media sites to specify whether they are happy for their data to be used in certain ways, rather than just giving them the option to tick "yes" or not be able to use the service, Reuters reported.
"I demand clarification on whether German users and accounts are affected and what Facebook plans to do to prevent this from happening again," she told a news conference.
She said a day for the talks next week had not been set.