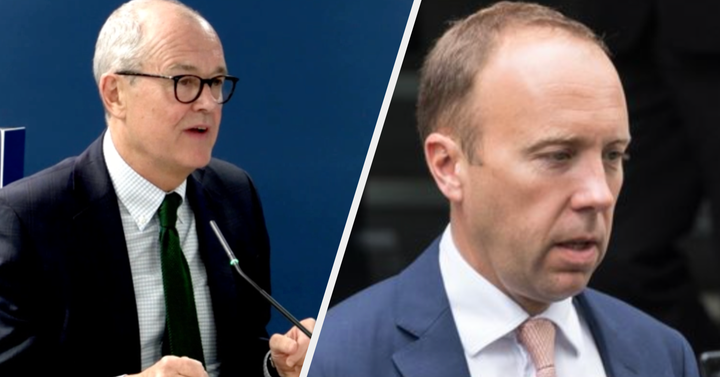 Giving evidence to the Covid inquiry on Monday, the former chief scientific adviser criticised the ex-health secretary.
"He had a habit of saying things which he didn't have a basis for," Vallance said. "He would say them too enthusiastically, too early, without the evidence to back them up and then have to backtrack from them.
"I don't know to what extent that was over-enthusiasm versus deliberate.I think a lot of it was over enthusiasm but he definitely said things which surprised me because I knew the evidence base was not here."
Asked by the inquiry if Hancock had a habit of saying things that "were not true", Vallance said: "Yes."
Hancock has come in for heavy criticism from others at the top of government in evidence provided to the inquiry.
In one WhatsApp message sent by Mark Sedwill, who was cabinet secretary at the start of the pandemic, Hancock was accused of "lying".
Helen MacNamara, who served as deputy cabinet secretary, told the inquiry Hancock displayed "nuclear levels" of overconfidence and often would say things that turned out to be untrue.
But Simon Stevens, who ran the NHS, repeatedly refused to say whether Hancock had lied, telling the inquiry: "I know various people have made quite strong accusations against Matt Hancock.
"All I would say strong accusations need strong evidence to back them up and I don't think I've seen that evidence."
Hancock is also due to give evidence to the inquiry and is reported to be prepared to claim he is being made a scapegoat.