In Spenny vs Penny we compare the products we love, with those following in their (sometimes pricey) footsteps. Here we compare matte moisturisers from Origins, Avene, Garnier and L'Oreal to find out whether you really need to spend lots on skincare to get results.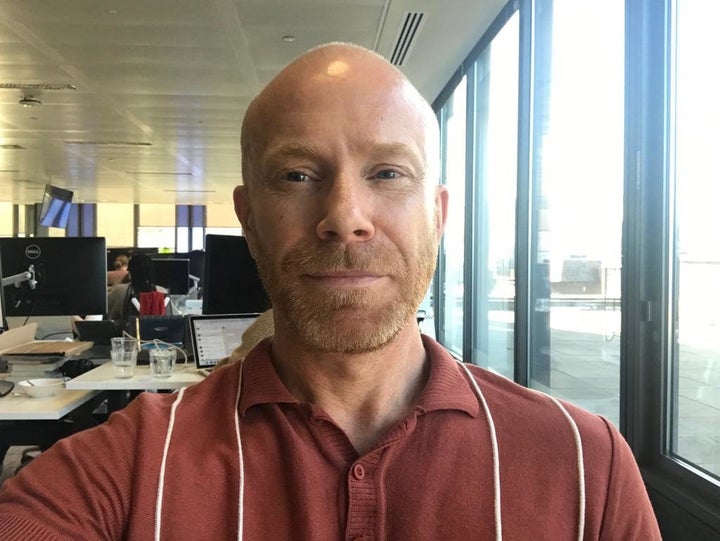 I've got combination skin. And by that I mean a combination of being follicly-challenged and skin that's prone to shine. Put the two together and it's not an exaggeration to say that pilots can use my twinkling Brighton-based bonce as a reference point as they come into land at Gatwick.
Thankfully, there are actually products out there that claim to tame shiny skin - and dial down my gleaming forehead from melting to matte.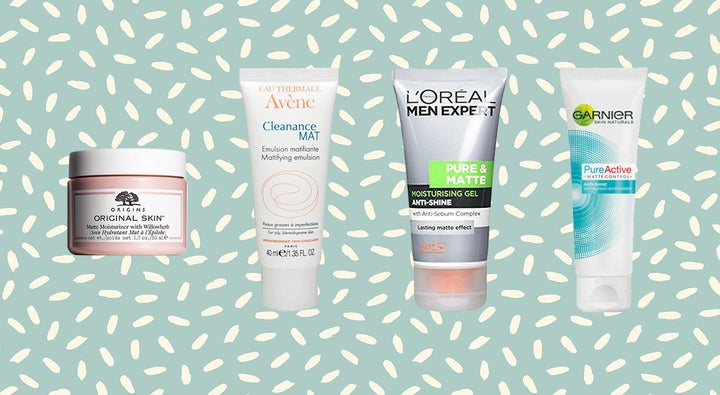 Origins Original Skin™ Matte Moisture Perfector 50ml,
Origins
, £27
First up, this Origins product needs a disclaimer: the pink packaging, pink cream and pink smell (well, floral top notes) might challenge you if you're a guy, depending on how toxic your own individual brand of masculinity is. Not me though, especially when the product is this damn effective.
The fact that the moisturiser actually looks matte in the tub was a promising start. It was quick to absorb too so any shine was immediately banished, and it left my skin feeling silky smooth too. Definitely worth the extra cash if you don't mind having the faint whiff of spring flowers about you.
Avene Cleanance MAT Mattifying Emulsion 40ml, Amazon, £11.50
This product has the look and feel of a more expensive offering, which was a good start. And the product itself didn't disappoint either. The emulsion looks relatively matte and only has a subtle floral smell, which was a big plus.
Initially I was disappointed with how shiny my skin was after applying, but once it had settled into my skin, it did a really great job of mattifying my shiny forehead and scalp. A little goes a long way too, so at around a tenner, this is a no-brainer.
Garnier Pure Active Matte Control Anti Blemish Face Moisturiser 50ml, Boots, £7.39
Like most people I suffered from spots as a teenager, but it's been a long time since I spent any time in the aisle of Boots where this can be found. My bad though, as I found it to be really effective at de-shining my skin.
However, the big downside for me was the smell, which is very clinical. If you can get over that though, this also promises to help fight blemishes, so if you're a shiny-skinned teen - or adult - who suffers from breakouts, then this could be the dual-action product you need in your life.
L'Oreal Men Expert Pure & Matte Anti Shine Moisturiser 50ml,
Boots
, £4.99
I've always found L'Oreal Men products a bit hit and miss, but I recently used the Vita Lift moisturiser in the range and was really impressed with the quality of the product and the results, so my hopes were high for the Pure & Matte moisturiser.
First up, this is a gel, which surprised me as in my experience at least, creams work better at reducing shine. Despite promising to 'immediately mattify skin' for a 'lasting matte effect' on the packaging, this did neither. My shiny forehead remained just that, and I really didn't like the feel of this on my skin either. Disappointing.
We all work hard to earn our money – so it shouldn't feel like hard work to spend it well. At HuffPost Finds we'll help you find the best stuff that deserves your cash, from the ultimate lipstick to a durable iron to replace the one that broke (RIP). All our choices are completely independent but we may earn a small commission if you click a link and make a purchase.