In Spenny vs Penny we compare the products we love, with those following in their (sometimes pricey) footsteps. Are they worth the cash? Here, we try to find the best burgundy nail varnish. I tested them by applying two coats for each – because who has time to apply a base and top coat as well? I then assessed how my nails looked after a few days.
Spenny: Chanel Le Vernis Long Wear Nail Colour in Rouge Noir, John Lewis – £22.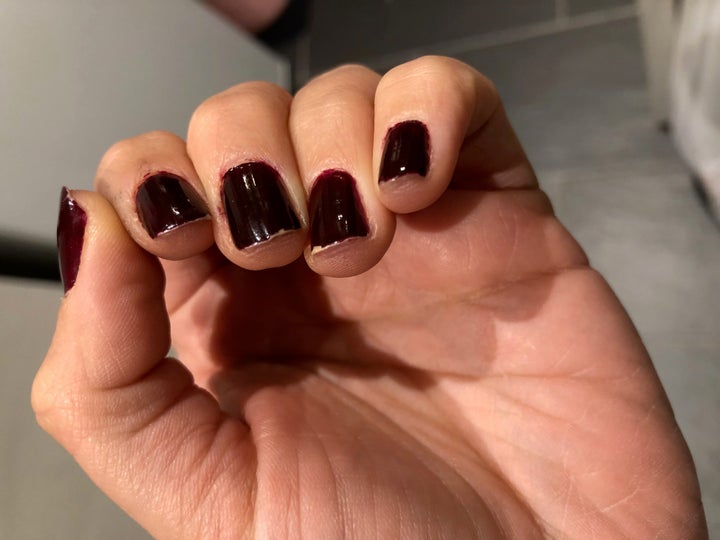 The first thing I noticed about this nail varnish is how expensive it is - £22! For the cost of this tiny varnish! You could bag a shellac manicure or a new dress for that. But putting that aside, I was impressed with the miniature black and gold box it came in, which gives a real sense of luxury – and the colour is an absolute ten out of ten as far as I'm concerned. It's a really deep, sophisticated burgundy shade which blew all the others out of the water in the colour stakes. The consistency of the nail varnish is also smooth and easily applied.
But I'm afraid to tell you that my compliments end there. This was by far the worst performing nail varnish overall and had chipped before the end of day one. By day three I was itching to take it off because it had flaked and chipped so extensively, despite being marketed as "long wearing" – which is a real shame, as it would make a beautiful stocking filler. That said, the colour is really beautiful – and it might get more use out of it if you use a hardwearing clear topcoat.
Penny: No7 Gel Finish Nail Colour in Deep Wine, Boots – £7.50.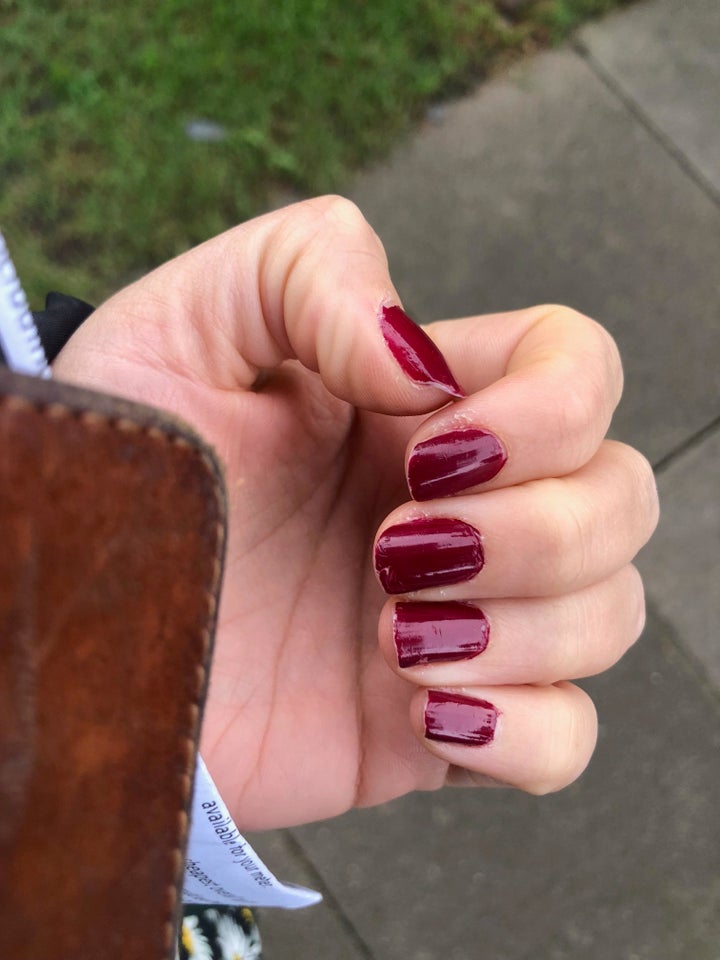 The nail varnish had a nice consistency and was easy to apply, but the colour wasn't quite dark enough for me – I found it a little fruity compared with the others, I think the Mulberry shade might be more my style. That said, I was pretty happy with the results. It outperformed the Chanel varnish and lasted practically chip free for three days as shown in the picture. It went a bit chippy and downhill from there - but overall it was pretty good and I liked the gel effect. I do feel that £7.50 is a little steep, though. So make sure you like the colour if you're going to make a purchase.
Penny: Rimmel Supergel Urban Romance Nail Polish in Fatal Fling, Amazon, £5.99 (or less).
The Rimmel nail varnish has a lovely deep, fruity tone and stayed chip free for two full days - which is pretty good going. I thought It was similar to the Boots version in consistency and colour but didn't have the same glossy gel like sheen - which is probably reflected in the price difference. It wouldn't be my top recommended nail varnish but I think it's quite good value for money.
Penny: Make Up Gallery Time To Shine Nails in Deep Amethyst, Poundland, £1.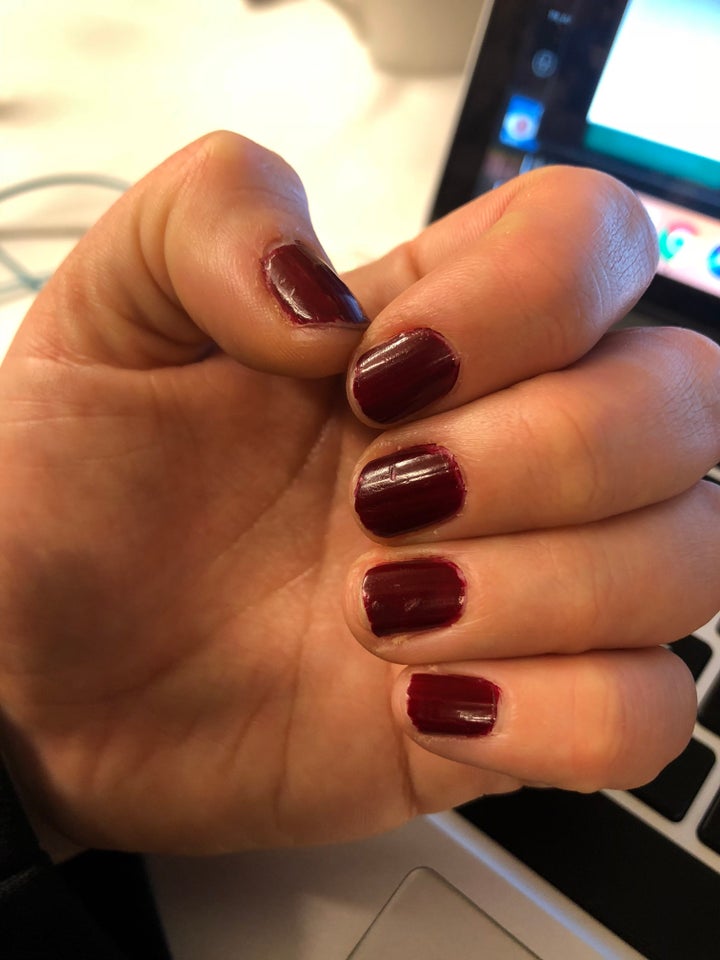 This nail varnish is a bargain, and it's worth every 100 pennies that I paid for it. The picture shows the nail varnish on Tuesday, day three - when there was only a tiny bit of chipping in the corners. This was far better than any of the other varnishes 72 hours in.
Taking into account the price, the durability, and the colour - it comes in top place as far as I'm concerned. The only thing that could make it my perfect nail varnish if it was the same colour as the Chanel number as I found it just a little light for my ideal burgundy. But for £21 cheaper, I think I'll stick to Poundland, thanks.
e all work hard to earn our money – so it shouldn't feel like hard work to spend it well. At HuffPost Finds we'll help you find the best stuff that deserves your cash, from the ultimate lipstick to a durable iron to replace the one that broke (RIP). All our choices are completely independent but we may earn a small commission if you click a link and make a purchase.