McDonald's has been told to stop dishing out plastic toys in children's Happy Meals to prevent further damage to the environment.
Environment minister Thérèse Coffey said the fast food giant should "give up their happy meal toys" and replace them with games that kids can play on their smartphones.
She made the call during a panel discussion at a the Conservative Party Conference, saying she "desperately" hoped they'd make the change, which would be "symbolic" in the fight against plastic.
Every minute around the globe, we buy a million plastic bottles, a million disposable cups and two million plastic bags, while also dumping a rubbish lorry's worth of plastic into the ocean. Just 11% of plastic is recycled.
Brands have come under pressure to do their bit and McDonald's is one of a number of restaurants to have scrapped plastic straws for paper ones.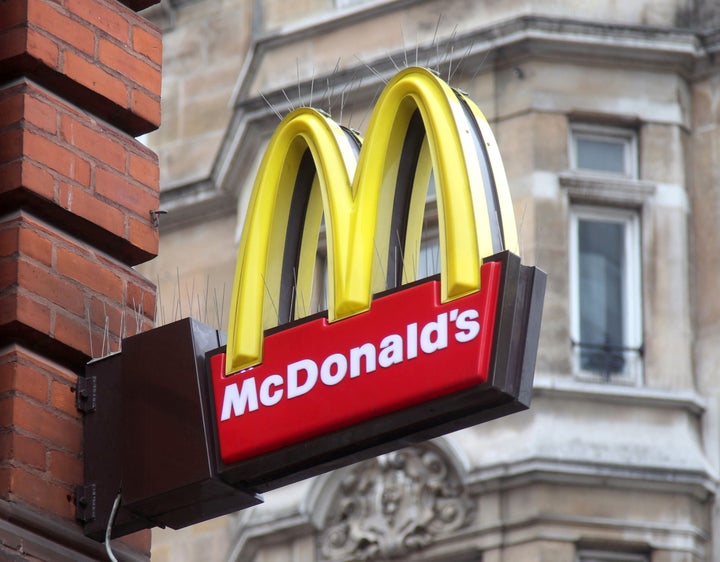 A spokesperson for McDonald's told HuffPost UK that reducing plastic was an important issue and that the company wanted to be "part of the solution".
It pointed out that it also runs book promotions swapping out toys for books.
"We know that our Happy Meal toys provide fun for children and families playing in our restaurants, but also provide many more fun filled hours at home for a long time too." The company also said the toys could be recycled after use.
These toys can't all go in the household recycling, though. McDonald's says battery powered toys need to go to specialist electronics recycling bins, while the charity Recycle Now suggested not all plastic toys were recyclable either.
They could be tricky to recycle for a number of reasons including variations in the plastic used and the size of items councils will process. "As such, our advice is not to recycle toys at home," a Recycle Now spokesperson said.
McDonald's told HuffPost UK that toys could be disposed of "using the recycling units in our restaurants."