The way your strawberry milkshake looks is about to change, as fast food giant McDonald's has fixed a date on the banning of plastic straws in their UK and Ireland restaurants.
As of September, all McDonald's straws will be made from paper, which is biodegradable, rather than the clear stuff. The restaurant chain uses 1.8 million straws a day in the UK.
"Reflecting the broader public debate, our customers told us they wanted to see a move on straws," a company spokesperson said.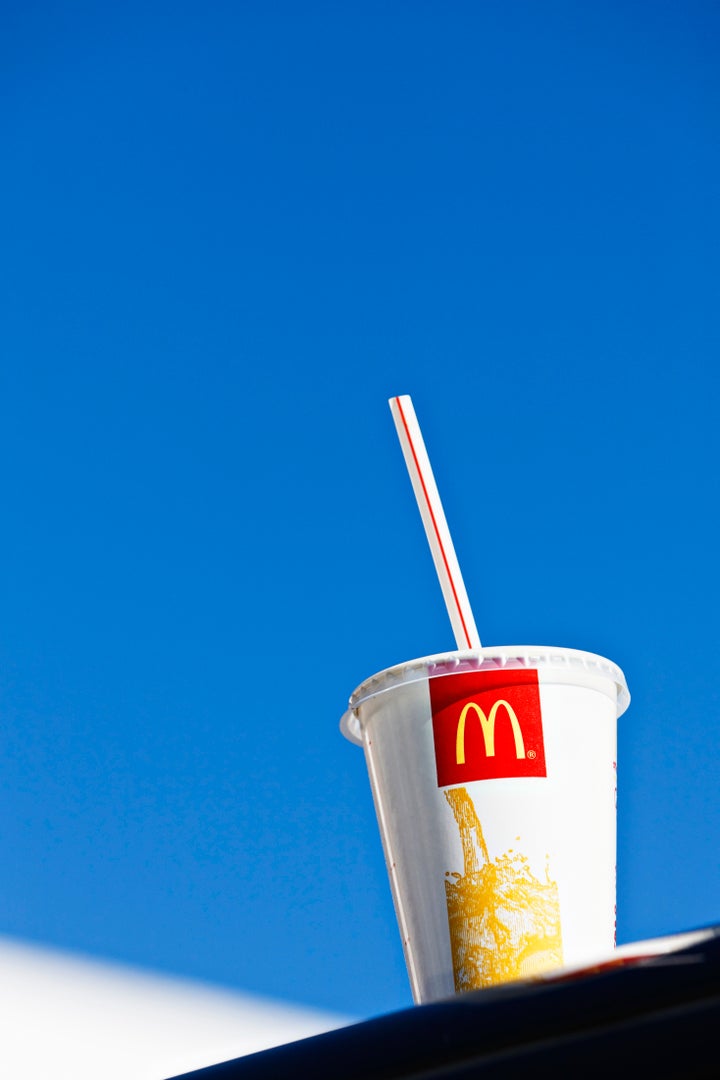 It is estimated that the UK uses 8.5 billion plastic straws a year, according to the Marine Conservation Society. Big hospitality chains like Wetherspoons, All Bar One and Wagamama have already promised to get rid of the straws, in light of a growing anti-plastic backlash.
Campaigners, such Michaela Hollywood who has spinal muscular atrophy, have urged companies to ensure they are providing alternatives to plastic straws as opposed to an all-out ban, as some disabled people rely on straws in order to be able to drink.
Speaking in March, Paul Pomroy, McDonald's UK CEO, said "the reduction and use of plastics is a hugely important issue – for our business, for the sector and for society".
"We actively encourage and facilitate recycling inside our restaurants. Since 2015, recycling units have been installed in over 1,000 of our UK restaurants, enabling our customers and employees to easily separate packaging for recycling," he said.
Speaking to Sky News, Pomroy acknowledged the company has yet to find a way to make plastic lids on drinks cups more sustainable. "Those are complicated, but we're working with our suppliers to find a solution to that," he said.