It seems Meghan Markle's engagement outfit may have been inspired by a similar one worn by Kiss FM presenter Neev Spencer a few weeks before the royal engagement was announced.
Stylist Victoria Hamilton made a fun comparison between the two ladies' outfits when she posted a photo of each side-by-side on Instagram, with both wearing crisp white coats and pumps with a criss-cross detailing.
The British stylist had dressed Spencer in the outfit for an event for Head's Together - the charity Prince Harry and the Duke of Duchess of Cambridge established - at St James Palace on 13 October.
"I love Meghan's style, but what I love most is that she knows how to add her own personal style stamp to her outfits too," Hamilton told HuffPost UK.
"So to see her in a look similar to the one created for Neev Spencer was just incredible."
The looks are indeed twinning, but can you spot the differences between them?
Firstly, while Spencer's coat is from Ted Baker (and at the time of writing was still available to buy from Nordstrom for £458.48), Markle's is from Canadian brand Line The Label.
Moreover the belts are different, with Spencer's having hardwear detailing.
The cut of each coat is also slightly different, Markle's is more structured and angular.
But then there are the shoes...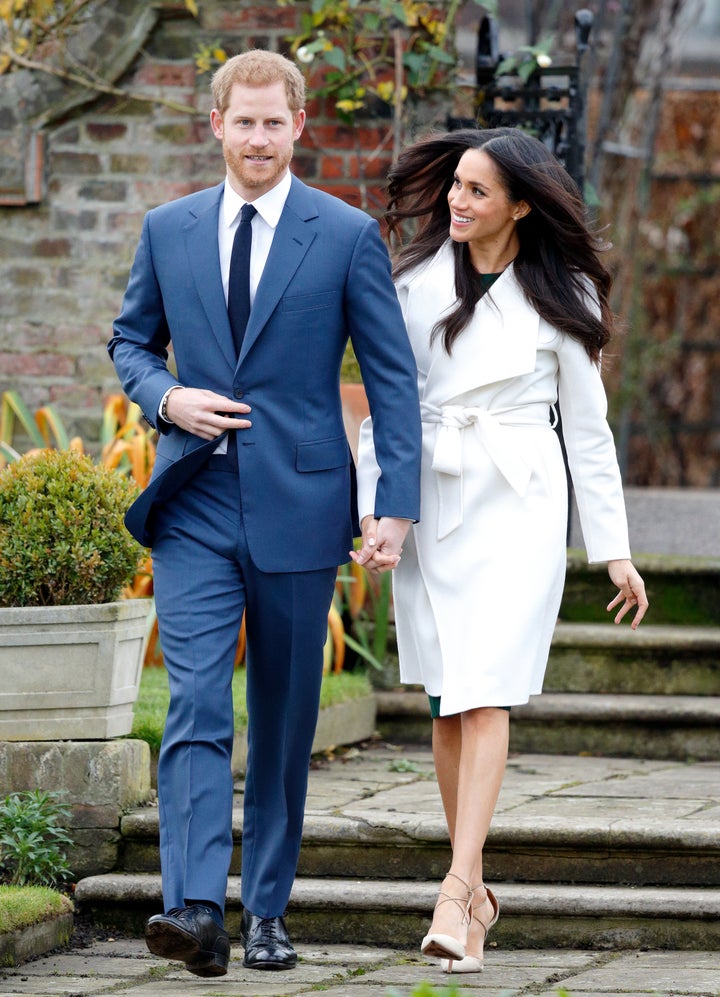 Markle's choice of this unique style of shoe is too distinct to be a coincidence, although hers are Aquazzura's Matilde lace up pumps, while Spencer opted for Aruna Seth's Farfalla Mezza Lace Ups, which feature a snakeskin texture and are currently reduced to £455.
But Hamilton didn't immediately register the similarities.
"I was so distracted by their happiness it took a moment for me to admire her outfit and then think how similar it was to what Neev wore," she said.
The stylist is delighted at the idea that Markle might've been inspired by her work.
"Whether my styling inspired Meghan or not," adds Hamilton, "I would be overjoyed and so flattered if it had. Both women looked sensational."
They do say imitation is the highest form of flattery, so if Markle was indeed inspired by Spencer's outfit, it's high praise indeed.