Naturally, footage of the happy couple flooded the internet shortly after and with that, of course, the ring.
A show-stopper thoughtfully designed by Prince Harry with two diamonds from his mother's collection and one from Botswana, the three-stone creation on a gold band is set to be a trend this wedding season.
"The Duchess of Cambridge's engagement ring led to an increase of interest in white gold rings especially," she told HuffPost UK.
"And we are expecting Meghan's yellow gold band will spur its own increase in popularity for yellow gold in particular."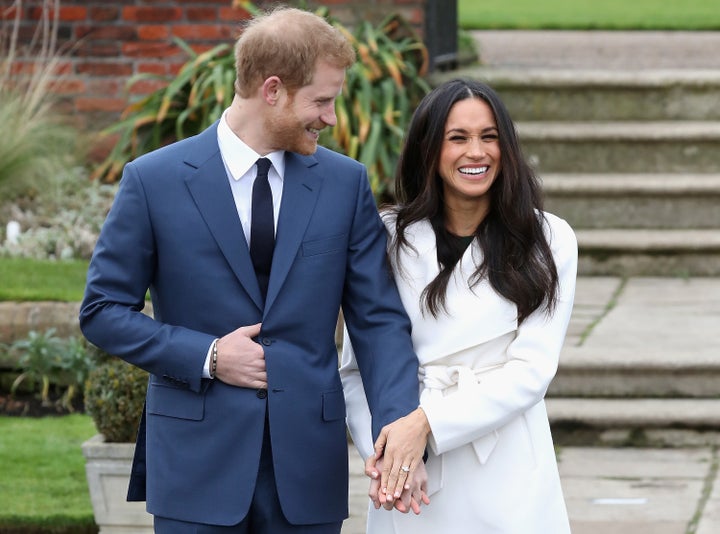 Nalbantian thinks a gold band will be one of this wedding season's key trends.
"It is sure to pick up in popularity particularly because it is such a flattering colour for most skin tones," she said.
"It adds a 'warmth' to diamond rings, with the contrast between cool bright diamonds and the gold band a winning combination."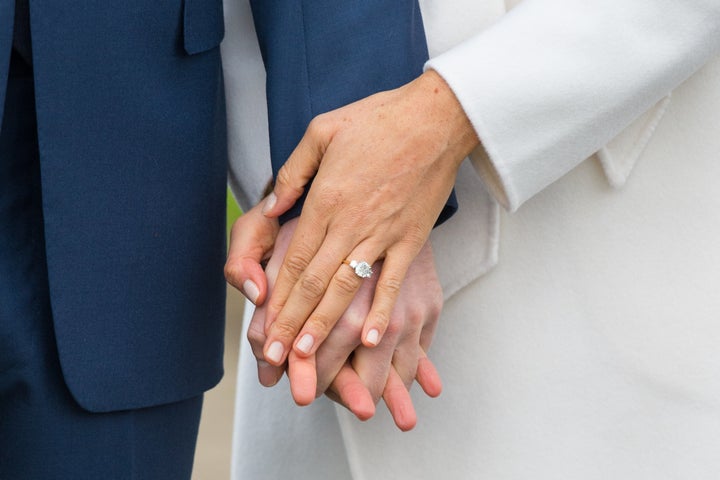 Although we're traditionally used to seeing solitaire diamond rings in the UK, Nalbantian tells us that: "the trend of having a combination of three diamonds has already been on the uptick."
Now, of course, the Megan Markle effect may aid in driving that trend.
"We expect to see this even more throughout this engagement season - 40% of engagements happen between Christmas and Valentine's Day," explained Nalbantian.
You may be wondering how you can get your mitts on a ring like Meghan Markle's.
Well, look no further because we've found some wonderful alternatives to the original design by Prince Harry, some are diamonds, but others aren't - which of course makes them even more affordable (and great suggestions for Christmas presents if you have no intention of getting engaged).
Brilliant Earth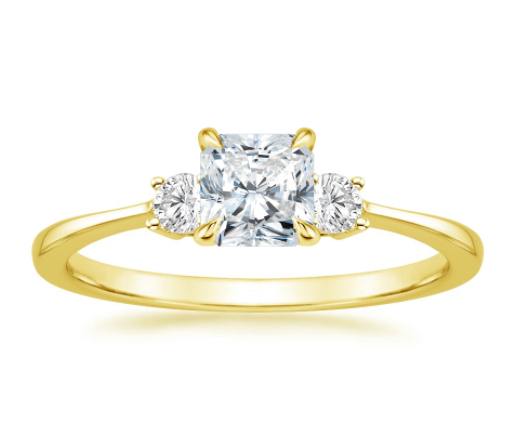 Argos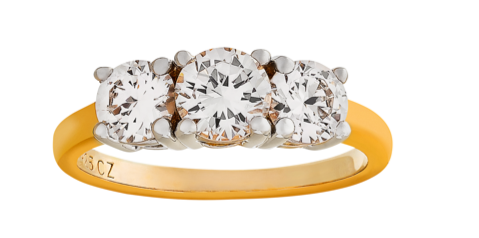 Samara James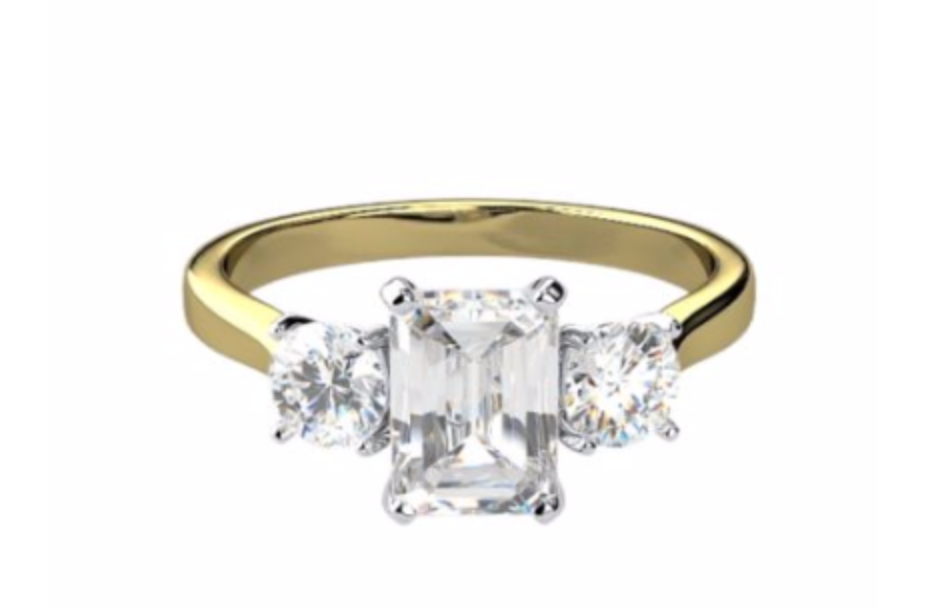 H.Samuel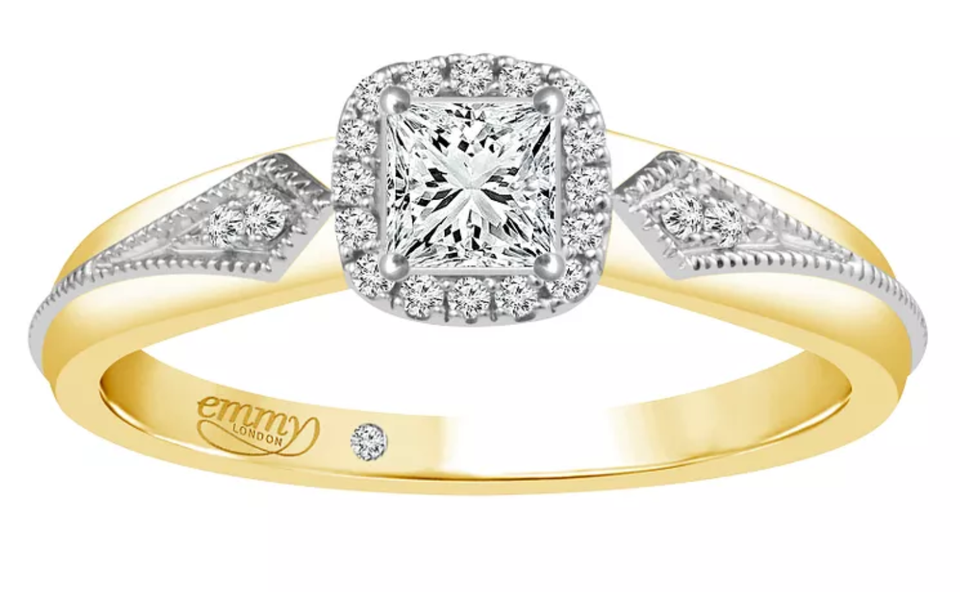 Beaverbrooks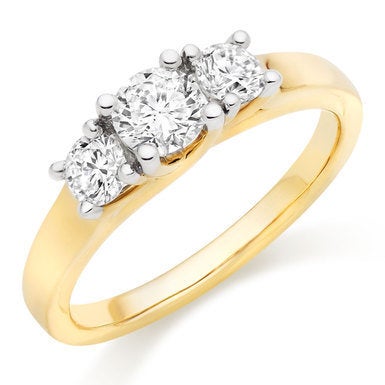 Ernest Jones